This archived news story is available only for your personal, non-commercial use. Information in the story may be outdated or superseded by additional information. Reading or replaying the story in its archived form does not constitute a republication of the story.
SALT LAKE CITY — Women graduate with about 50 percent of STEM bachelor's degrees in the United States.
However, those numbers drop when you look at workforce participation in those fields; and they plummet for minority women who make up fewer than 10 percent of engineering and scientist positions. STEM workforce participation varies on the specific field, with far less women working in engineering, computer science, physics and mathematics fields.
Barriers to women's graduation and workforce retention rates are complicated and varied. What discourages women is often cultural and intangible. Here are some ways to help overcome those barriers and advocate for women in STEM. We still have a lot of work to do.
1. Make women visible
Anne Bastien, the program manager at the University of Utah's Lassonde Entrepreneur Institute, related a story of working with women directors for Utah's First Lego League.
"The women went and sat in the back of the room," she said. "We need to ask women to come to the front where they are visible."
Being visible makes you part of the conversation and sends a message that women are needed and wanted. And sometimes, Smith said, "the boys need to scoot over" and make room.
Related Story
2. Be a role model
Thelina Smith is Miss Utah International and the founder of SELF-ESTEAM. She works as a biomedical engineer and told the story of how it was a struggle for her to pursue her career.
Smith experienced cultural shock and isolation in her studies. She didn't have many role models and asked "Who do I look up to?" and "Where is my example?" Women and girls need real-life role models they can look at hear their stories of how they go to where they are. This makes success in STEM fields more tangible and within reach.
3. Create a safe environment
Creating a safe and welcoming environment is not only important in school, but in STEM fields. Susan Castillo, a Vice President with Project Lead the Way, said we need to "provide a welcoming environment where everyone is valued and contributes," and that this work to create environments needs to be "constant."
Men play an important role in making a positive space for women to work and explore STEM. They can help make women more visible in classrooms and offices, and make sure their voices are heard at the table. Castillo suggests having men "check in with women" and "provide male mentorships" to encourage them.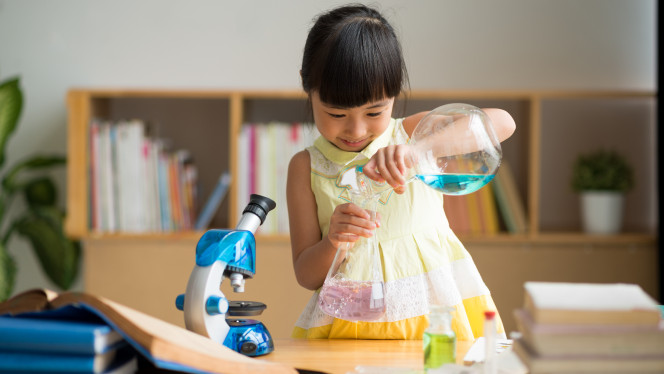 Photo credit: Shutterstock
4. Reframe the conversation
Everyone has a different motivation for pursuing their careers. Money provides more of an incentive for some individuals, while having opportunities to help people inspires others.
Bastien said she sees girls get more excited about STEM when others reframe it to be about "solving real world or helping problems." Instead of praising STEM work as "tinkering for tinkering's sake," you can attach that tinkering to a real problem.
Millenials and younger people are inspired more by impacting the world, so defining STEM in broader ways can inspire others, particularly women. In addition, we should recognize women and girls for the work they are doing already. Tie in their existing interests to STEM education and careers. Changing the conversation can change the numbers.
5. Create partnerships
Everyone has a role in encouraging women and girls: parents, educators, peers, businesses and others. Creative partnerships between businesses and schools can benefit both sides: schools can help provide their students with real-life education and businesses can help train new workers. Parents can encourage their daughters in their interests and help them to take a seat at that table. Educators can set examples and introduce students to STEM education and fields.
We have a lot of work to do, and are stronger when we do it together.
---
Carrie Rogers-Whitehead is a senior librarian with Salt Lake County Library. She can be reached at rogers-whitehead@hotmail.com
×
Related Links
Related Stories