This archived news story is available only for your personal, non-commercial use. Information in the story may be outdated or superseded by additional information. Reading or replaying the story in its archived form does not constitute a republication of the story.
SUGAR HOUSE — Already tasked with treating more than 400 animals, volunteers at the Wildlife Rehabilitation Center of Northern Utah, or WRCNU, are now nursing an additional nine ducks back to health.
"Some of them are really bad," Chairman Buz Marthaler said.
The ducks are part of dozens affected by bacteria in the pond at Sugarhouse Park in Salt Lake City.
"The early onset of these temperatures is what's making it so prevalent right now," Callie Birdsall, with the Salt Lake City Parks and Recreation Department, explained. "A lot of times the ducks will actually eat the bacteria that's in the water, and it will cause an avian botulism."
While not harmful to humans, the botulism causes paralysis in the ducks. Some have trouble walking. Others can't even hold their heads up.
"If they're in the water, and they can't hold their heads up, they'll drown," Marthaler said. "If they're on land, they'll starve to death or they succumb to predators."
Marthaler said the bacteria that causes the botulism is common but usually does not surface until around August. He says our recent warm winter and now hot summer are to blame for the early onset. He also believes humans add to the problem, making it worse each year. Some buy domestic ducklings as pets and later release them at the park, which he says is illegal.
"That causes the population of ducks to rise, which again causes botulism to grow," Marthaler explained. "They can't fly away like the wild ones that fly in."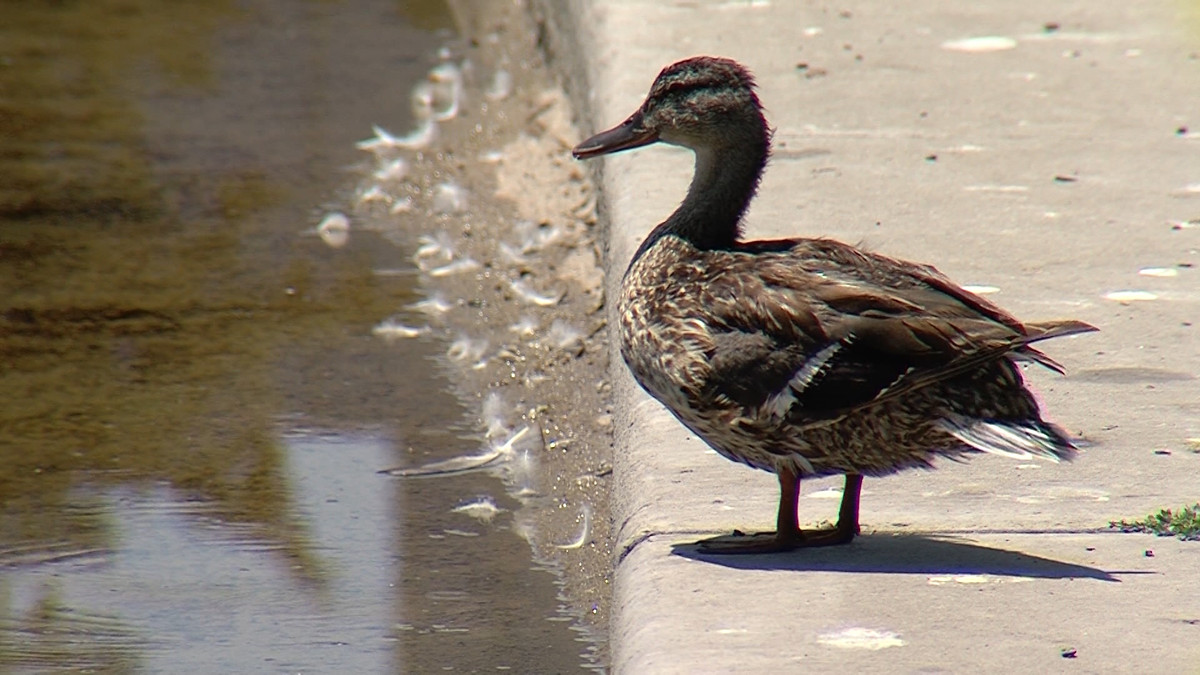 KSL-TV
Marthaler also says that feeding the ducks causes more to settle in the area, further overpopulating the pond. He expects that volunteers at the WRNCU will have to treat even more ducks from Sugarhouse Park in the coming days.
"The quantity is probably going to go up this year, higher than we've ever seen before," Marthaler said.
The WRNCU is a charity organization, run mostly by volunteers. Marthaler says many of them are working seven days a week to keep up with the summer demand.
Meantime, Birdsall says employees with the Parks and Recreation Department are stopping by the pond daily to clear out any dead ducks. She advises people to keep their children and pets away from the ducks. If anyone spots dead birds, they can call one of the numbers below:
Salt Lake County Park Operations (385) 468-7275
Salt Lake County Animal Services Dispatch (801) 743-7045
The city has also provided additional information on avian botulism here.
×
Photos
Related Stories