Estimated read time: 1-2 minutes
This archived news story is available only for your personal, non-commercial use. Information in the story may be outdated or superseded by additional information. Reading or replaying the story in its archived form does not constitute a republication of the story.
Gene Kennedy reportingA husband-to-be was accidentally shot to death over the weekend in Rush Valley.
Scott Flinchbaugh moved his life from Pennsylvania to Herriman to be with Cindy Hinnen and her four children. They were going to tie the knot in August at a rural home in Rush Valley.
On Saturday, Scott and Cindy were at the home helping another couple prepare for their upcoming wedding. During the visit, Finchbaugh got together with a few guys in the basement. Sgt. Brad Patch, with the Tooele County Sheriff's Office, said, "Four gentlemen started talking about firearms. They went downstairs where the owner has a gun safe. He has quite an array of guns, a collection."
A guest grabbed one of the handguns, thinking there wasn't a round in the chamber. Patch said, "His thumb slipped off the hammer and when it did, the gun discharged."
The bullet hit Scott Finchbaugh in the back. In minutes, he was dead.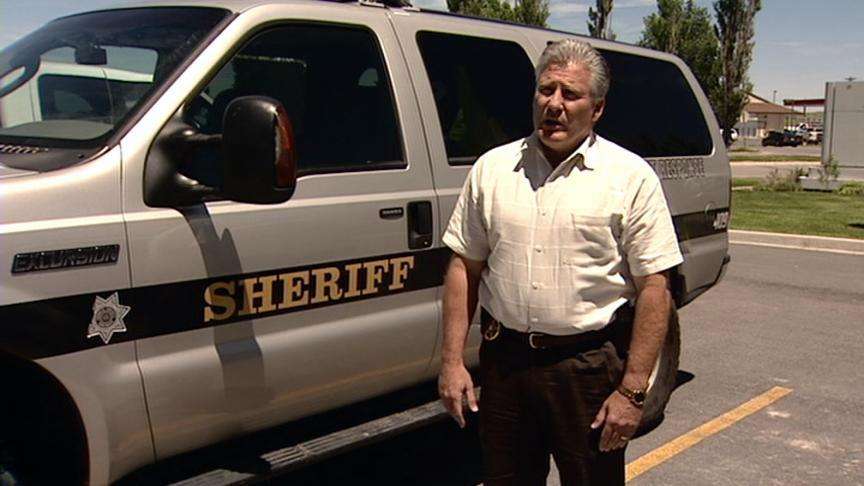 The victim's future sister-in-law, Michelle Brewer, sent an e-mail to KSL saying: "Scott was a craftsman, a computer genius, an incredible chef and one of the most caring people I've ever known. My heart goes out to everyone involved in that fateful night -- an absolute tragedy."
Funeral arrangements are still being made for Finchbaugh, but his family says he'll be buried in hometown, Washington Boro, Pa.
Investigators with the Tooele County Sheriff's Office consider this a tragic accident.
E-mail: gkennedy@ksl.com
×
Most recent Utah stories