Estimated read time: 2-3 minutes
This archived news story is available only for your personal, non-commercial use. Information in the story may be outdated or superseded by additional information. Reading or replaying the story in its archived form does not constitute a republication of the story.
Alex Cabrero reportingOn a clear night, you can look up and see thousands of stars, depending on where you are. But what you can't see is what a project near Delta is busy recording.
It's like a scene out of City Slickers, only in this case, it's not the cowboy lifestyle this group is learning about. No, it's something much more alien.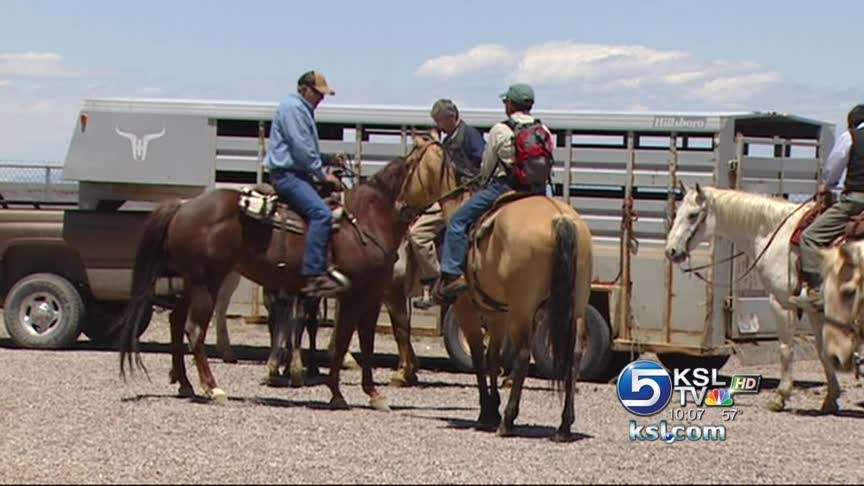 University of Utah assistant physics professor Kai Martens told us, "We don't know where they come from. That's why we want them." He's talking about cosmic rays, energy that comes from somewhere in the universe. Catchers set up in the desert near Delta catch them.
"It's up and running. We are out there, and the next whopper event that comes down, we'll catch it," Martens said.
Of course, a project like this costs tons of money, which is where some horsemen and women come in. They're board members and trustees with the University of Utah, the people who help pay the bills. Today was a chance for them to see what that money is going toward.
Masaki Fukushima, with the University of Tokyo, said, "We can make technologies, and we can teach, but all that is supported by the people."
The University of Tokyo is helping fund the project. Fukushima feels once researchers figure out where that cosmic energy comes from and what it is, it'll one day benefit our daily lives, similar to how physicists brought us the laser.
"I'm sure we'll find some kind of secret in the universe, how power is generated and so on. But how it becomes useful, we have to wait," Fukushima said.
The largest burst of energy ever recorded happened a few years ago in Dugway. Researchers are hoping another event like that one hits Earth soon.
E-mail: acabrero@ksl.com
×
Most recent Utah stories