Estimated read time: 6-7 minutes
This archived news story is available only for your personal, non-commercial use. Information in the story may be outdated or superseded by additional information. Reading or replaying the story in its archived form does not constitute a republication of the story.
This story is sponsored by KSL Local. Find local services, events, restaurants and much more.
Some of your every day activities and thoughts could be signs that you are naturally on a path toward a marketing career. Whether or not you realize it, you may be a lot closer than you think.
According to Brandon Hassler, founder of Market Campus, a nine-week digital marketing school in Utah, the following are 11 signs that you may unknowingly be prepared for a career in marketing.
If you find that you match the following descriptions, you might want to consider officially working toward a marketing career.
1. You find yourself naturally drawn to a laptop
"It is a tech job," Hassler said. "So you are on a laptop all day long."
Do you find that using a computer, laptop, or tablet is easy for you? As technology evolves, the opportunities for tech-savvy individuals evolve as well. This includes the marketing industry and virtual communication.
2. Your favorite part of the Super Bowl is the commercials
When you visit nfl.com you skip right to the commercials page to vote for which one you thought was best. The game is good, but not as good as the advertisements. You may even be thinking about how well the ads actually sold the products.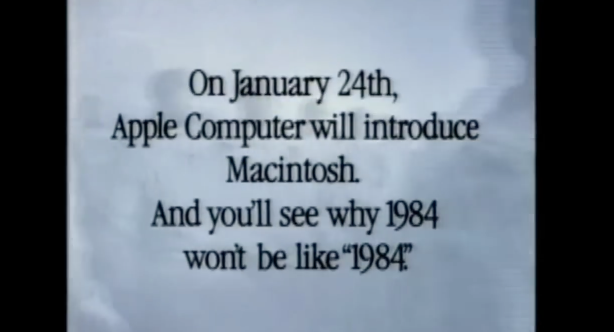 Photo credit: YouTube screenshot
3. You want a job that never gets old or repetitive
Because such a large part of today's marketing is online, your job as a marketer is never the same. Technology is constantly changing. Whether it's a new social network that is getting attention, a recent change to Google's search algorithm, or developing content for smart watches, change is part of the job. Your job as a marketer is to always adapt. Rest assured, your job as a marketer will never become repetitive.
4. You go out of your way to figure out how to get more likes on your selfie
When you take a selfie, do you put any thought into it? Do you pay special attention to what caption you put on the photo? Do you figure out the best way to get more likes on your photo? If so, then you are already gaining experience in marketing.
"So much of our personal lives have kind of moved towards technology," Hassler said. "A lot of people are naturally marketing their own social content without realizing they are marketing."
He gives the following example question you may have previously asked yourself: "How do I get more hearts on my Instagram for that selfie that I posted last night? ... I think everyone has a little bit of a marketing side to them, they just may not realize it."
Photo credit: Shutterstock
5. You secretly wish you could be Don Draper (AMC's "Mad Men")
Turns out you could have a job that is just as exciting as the fictional character. In "Mad Men," Draper is the creative director for an advertising firm but the work he does is very similar to today's marketing. If you love the drama and excitement of Draper's life on the screen, you may want to try it for yourself.
You are on the right path if you find you'd like to step up to the challenge to experience the fast-paced world of marketing. This is one of the only pre-requisites for one to succeed in Market Campus.
Hassler explained that the students at Market Campus include a wide range of goals and personalities. They see those who are specifically interested in a marketing career, business owners wanting to learn skills for promoting their businesses and those who want to travel while they work, among other goals.
6. You read the advertisements while waiting for the Frontrunner
What do you do while waiting for the bus or train? Did you know that there are advertisements on the vehicles? Do you read the ads on the walls and ceilings while riding into work?
According to Hassler, those who have an interest in print and billboard advertising can usually transfer easily to digital marketing and enjoy the opportunities it has to offer as well.
Photo credit: Shutterstock
7. You love money
According to a recent Moz survey, the average marketing salary is around $73,000. After 5-10 years of experience it is very realistic to be making a six-figure income. Whether it's a billion-dollar tech company or a smart taco shop, every company needs to be online and needs marketers to get them there. This is why we are seeing such a huge growth in job opportunities for marketers.
Marketing continues to see a rise in starting salaries with a 3.9 percent increase this past year according to Workopolis.
8. You would love a career where you can work while you travel
"This is one of those careers where everything is based online," Hassler said. "You can get your job done either at home or in your vacation home in Hawaii, as long as you have an internet connection. Not every company is like that obviously, but the field is moving very quickly that way."
If travel is something that you really enjoy, there are many marketing jobs that provide traveling opportunities.
9. The second you hear about a new social network you download the app
Be honest with yourself. How many social networks do you belong to? Are you on Facebook, Twitter, Instagram, Google+, Pinterest, or any of the many other social networking sites?
If you enjoy networking sites, you may also enjoy a marketing career.
10. Your mind is flooding with ideas all day
If you are constantly coming up with new ideas or if you enjoy figuring out solutions to problems, then you are already preparing for a career in marketing.
According to Hassler, these are the types of people who do very well in marketing because they will be responsible for coming up with concepts for their projects.
Photo credit: Shutterstock
11. You consider yourself a creative person, but also love digging into data
In an article from marketingcareerszone.com it states, "Creativity is clearly an advantage in many different marketing careers." Whether it is creating an advertisement, pitching a product, working with clients, or any of the other facets of a marketing career, creativity is very important.
"You do have to be a creative person to be a marketer, obviously, because you are responsible for coming up with a creative campaign that's going to make people smile or somehow emotionally connect with the product or the message," Hassler said.
The fun doesn't stop at coming up with a great idea but continues as you figure out the "hows" and "whens" of implementing that idea. Marketing ends up being a beautiful combination of left-brain and right-brain.
If you find that most if not all of these traits can be applied to you, you may want to stop just thinking about the ideas you have and start on a path to make that dream a reality. Market Campus is a great first step for someone who is interested in a career in marketing.
×
Most recent Utah stories