Estimated read time: 5-6 minutes

This archived news story is available only for your personal, non-commercial use. Information in the story may be outdated or superseded by additional information. Reading or replaying the story in its archived form does not constitute a republication of the story.

This story is sponsored by KSL Local. Find local services, restaurants and much more.

One of the great things about living in Utah is the endless variety of great spots for taking engagement photos. But with so many to choose from, how do you narrow down your options? And did you know that some places require reservations and come with extra fees?

To help you out, KSL Local has collected 10 of the best spots in Utah for engagement photos, descriptions of what each location can offer and extra tips to help you get the most out of your photo shoot.

The Utah State Capitol Building, Salt Lake City

With a sweeping marble staircase inside and a panoramic view of downtown Salt Lake City outside, the Utah State Capitol Building gives you a variety of photo locations without having to drive around to different spots. You don't have to pay a fee or get special permission to shoot photos here, just keep in mind its hours are 7 a.m. to 8 p.m. weekdays and 8-6 p.m. weekends and holidays.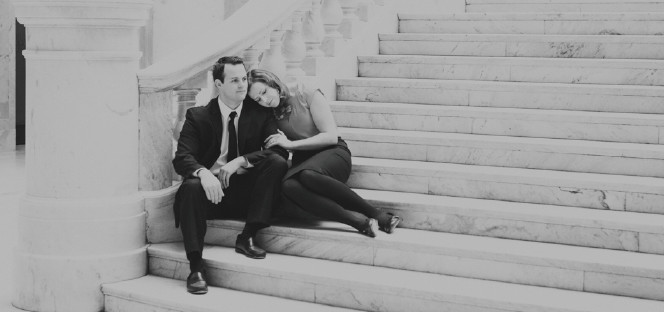 Photo credit: Brandon Burk Photography
Tibblefork Reservoir, American Fork Canyon
Between Salt Lake City and Provo, the Tibblefork Reservoir provides a beautiful landscape regardless of the season. There is a six dollar charge to drive up the canyon but photographer Jordan Zobrist calls Tibblefork Reservoir her go-to engagement photo spot.
"It is accessible all year round and provides a stunning landscape to work with that really showcases what is so fantastic about Utah," Zobrist said. "You can capture shots with Mount Timp in the background along the edge of the water. The water captures amazing reflections of the evergreens around the lake, and the sage brush and evergreen hills surrounding the lake are also a great option."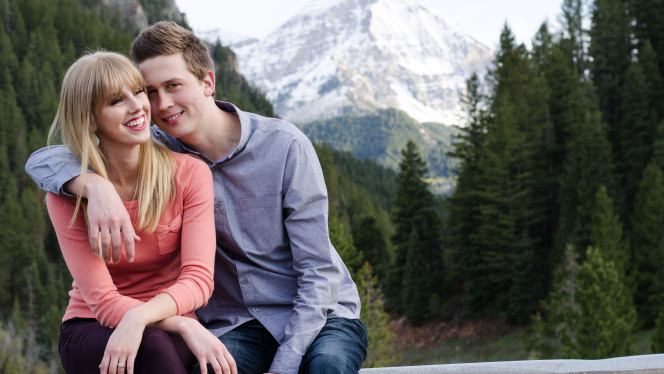 Photo credit: Jordan Zobrist Photography
Oquirrh Lake Park, Daybreak Neighborhood in South Jordan
Daybreak housing development in South Jordan sits on the banks of beautiful Oquirrh Lake. The park surrounding the lake consists of several types of scenery, including fields, trails, views of the mountains and a dock from which you can capture the beauty of the lake itself.
At certain angles, it's difficult to get a picture of the lake without houses in the background, but the homes themselves are so attractive they don't detract much from the landscape.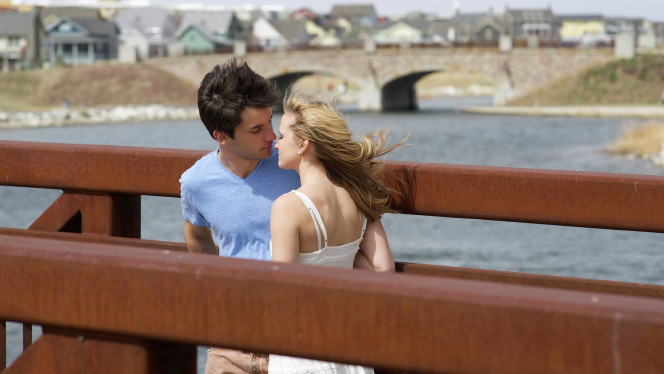 Photo credit: Lance Nelson/Freelance Photography
The Provo Orchards
Situated on the grounds of the Utah State Hospital, the Provo Orchards are a popular spot for engagement, family and wedding photography. Reservations are required and there is a $20 entrance fee, but in addition to the orchard, which provides a pretty backdrop at any time of year, you'll also get access to the site of the Provo Castle, a stone edifice that adds a Victorian air to the scenery and a wonderful source of rock wall texture.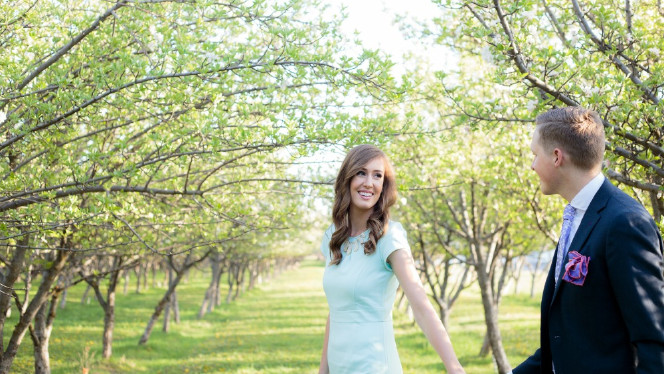 Photo credit: Chalise Petersen
Memory Grove Park, Salt Lake City
If you're looking for fewer lines, free entrance and good proximity to other photography locations, you can't go wrong with Memory Grove Park in Salt Lake City. Just down the street from Temple Square near the base of City Creek Canyon, the park offers several fun landscaping features, including multiple small bridges and waterfalls, benches, stone stairs and a rock wall covered in ivy.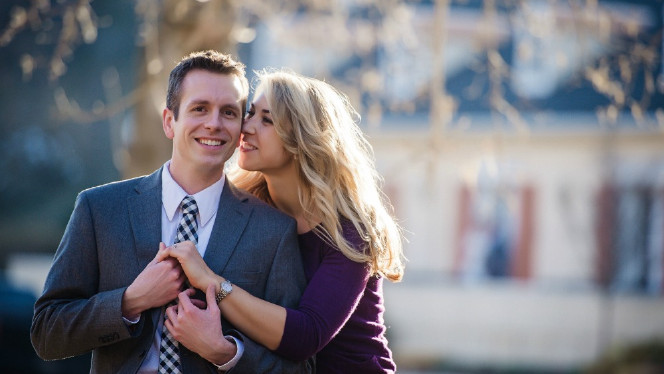 Photo credit: Morgan Leigh Photography
Thanksgiving Point, Lehi
For a truly enchanting location with flower beds bursting with color, the largest manmade waterfall in the western hemisphere, rose gardens, grapevine arbors, and numerous fountains, you'll want to visit Thanksgiving Point in Lehi.
Photo passes are required (reservations are not necessary, but you'll want to confirm the venue isn't already booked for your desired date) and cost $100 for the Thanksgiving Point Gardens, $75 for the Water Tower Plaza, or $150 for a combo pass that includes both locations. An additional entrance fee is associated with Thanksgiving Point Gardens, if there are more than three people in your party.
Photo credit: Tara B Photography
Rock Canyon Park, Provo
Rock Canyon Park is best known for its bowl shape grassy area that is perfect for sledding but it can also make for a great engagement photo spot. It is free of charge and accessible throughout the year.
"I love shooting in Rock Canyon because it is so accessible and really offers a very rugged and rocky landscape to work with," Zobrist said. "Landscapes that are more barren, like Rock Canyon, really add contrast and make it so the couple/subject really pop in the photo and are the focal point. Rock Canyon never distracts from the subjects and that really appeals to me."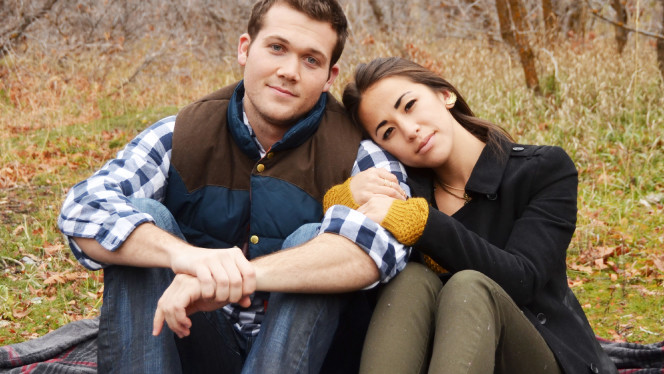 Photo credit: Jordan Zobrist Photography
KSL Local can help you find more than just the perfect spot to take your engagement photos with listings for the best caterers, disc jockeys and reception venues in the state.
×
Most recent Utah stories