Estimated read time: 1-2 minutes
This archived news story is available only for your personal, non-commercial use. Information in the story may be outdated or superseded by additional information. Reading or replaying the story in its archived form does not constitute a republication of the story.
GARDEN CITY — Un nuevo centro turístico cerca de Bear Lake aspira a agregar el glamour a los campamentos. Los socios y propietarios de la web están modelando la idea basada en otro sitio de glamping (la suma de acampar y con glamur) en Montana.
Mike Knapp, copropietario de Conestoga Ranch. Dijo: "Estamos tratando de hacer que acampar sea realmente cómodo y muy fácil".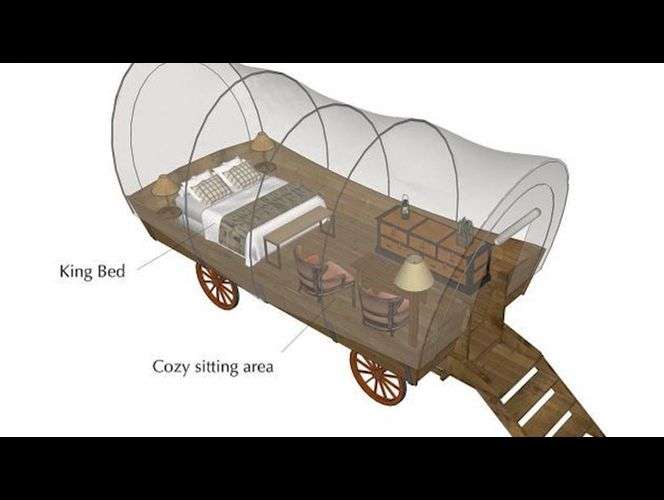 El Conestoga Ranch contará con 10 tiendas de estilo de carro cubierto, y ocho tiendas más de Glamping de tamaño completo. Ninguno de los estilo pretende dar a la gente una experiencia pionera completa. En su lugar, cada tienda tendrá electricidad y camas con ropa de cama. Algunas de las opciones más lujosas incluirán camas king, baño completo y una mini-nevera.
"Se puede acampar sin todos los inconvenientes de acampar, y esto atrae a una gran cantidad de familias", dijo Knapp.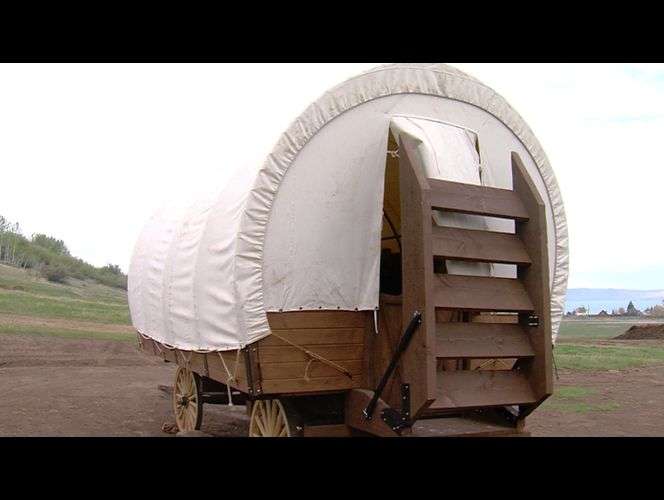 El complejo también contará con un restaurante, y los empleados estarán a su disposición para hacer fogatas. Cada tienda tendrá acceso a pie por un sendero. Cuando los huéspedes se registren serán recibidos con una especie de conserje, que transportará el equipaje a las tiendas a través del uso de un carrito de golf.
"Me encanta el campo. Cuanto más lejos me puedo ir, mejor", dijo Knapp, señalando que le gusta la intemperie de vez en cuando. "Pero esto va a funcionar muy bien para mi familia. Creo que va a ser mucho más fácil de conseguir que mi familia venga aquí conmigo".
Conestoga Ranch se abrirá el 1 de julio. Knapp dice que entre el 15 y 20% de las tiendas han sido reservadas por la temporada. Los precios comienzan en $95 por noche.
×
Most recent News stories