Estimated read time: 3-4 minutes
This archived news story is available only for your personal, non-commercial use. Information in the story may be outdated or superseded by additional information. Reading or replaying the story in its archived form does not constitute a republication of the story.
MILLCREEK — Remember house-flipping? It happens when someone finds a run-down dwelling, fixes it up and sells it for a big profit.
It seems like there was a time when every other home improvement show on cable had "flip" somewhere in the title, but the burst of the housing bubble brought it to a sudden, screeching stop.
Now, the appetite for flipping has returned to Utah. However, fixing a home to sell for a quick buck has become a lot tougher.
Renovation is well underway at one Millcreek home. Riley Rogers and his partners own it, but not for long. He's a fix and flipper who reworks run-down homes into like-new houses and sells them for a profit.
"When we do entry-level homes, they're about 30 to 45 days," he explained. "This one might take two months, a little bit longer than that."
This is one of about 45 homes Riley will flip this year. When all is said and done, he hopes to pocket 10 percent of the sale price.
"We have to have all our numbers up front, but sometimes you tear down a wall and you run into a problem you didn't foresee, so there are hidden expenses that come up, for sure," he said.
House-flipping isn't new. It typically booms when home prices rise. But the luster wears off when prices sink, like they did when the housing market crashed and burned in 2007. That's when Matt Atkinson says he flipped his first home.
"Sat on the property for 12 months. Only made $500 as the market started going down," he said.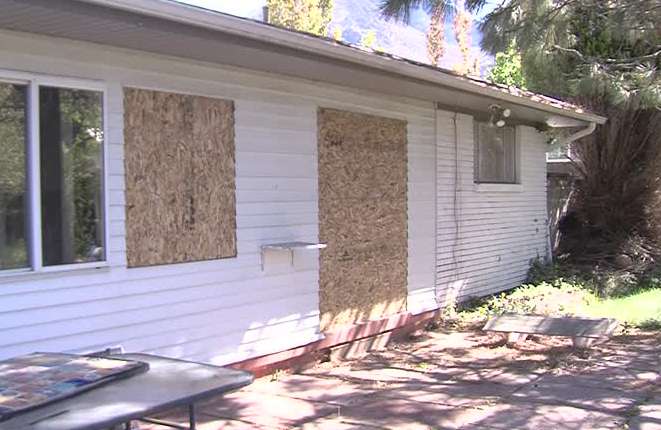 Atkinson now leads the Utah Valley Real Estate Investors Association. He said as the housing market has heated up again, flipping has re-emerged.
"It is a lot more competitive now. I would say it's trendier, so you have a lot of people who didn't invest in real estate before 2011 that are now wanting to participate because it's prevalent on TV," he said.
Rogers added, "It's really the amateurs and the huge companies that are doing a ton of homes. Some guys are doing a couple hundred or a hundred homes a year."
However, finding a fixer-upper is not as easy as it used to be.
"Foreclosures and short sells are harder to find these days," Rogers said. "The market is just not flooded with them like it used to be back in 2010, 2011, 2012."
"There's still opportunities," Atkinson said. "We have to find them in different ways."
He said networking is crucial to finding and successfully flipping homes.
"You've got to have a good money contact, multiple contacts, realtors, multiple contractors, home inspectors, escrow officers, attorneys, home insurance," he said.
Riley believes he will be welcomed in the neighborhoods of the 45 homes he will flip this year.
"The homes we typically purchase, they need a lot of work. They're usually the most run-down. Not all the time, but usually," he said. "The neighbors are happy about that. They want us there. It ups the values of their homes."
If a person is thinking about flipping, here's some advice: Avoid overwhelming projects. Also, don't just buy a bargain. Research all the things you might have to do. And, of course, understand what's happening in the housing market.
Home-flippers can expect to make 8 to 12 percent of the sales price for profit, Riley and Atkinson said.
×
Photos
Related Links