Estimated read time: 2-3 minutes
This archived news story is available only for your personal, non-commercial use. Information in the story may be outdated or superseded by additional information. Reading or replaying the story in its archived form does not constitute a republication of the story.
Gene Kennedy and Andrew Adams reportingSandy police arrested two people for allegedly using the popular site Craigslist.org to promote an underage prostitution service. Police say the suspects posted an ad for an exotic massage service, and that was the first step to getting busted.
On her Facebook page, 18-year-old Julia Jane Young says she works in the modeling business "[handling] the models mostly and occasionally jumping in on a shoot." But Sandy police say Young and her boyfriend, Dewayne Hopkins, are involved in much more than modeling.
"You can look at it as a pimp and a madam, I guess, or as the managers of this business," said Sgt. Victor Quezada, spokesman for the Sandy Police Department.
It's a business advertising itself, like so many others on Craigslist.org as a legitimate way to get a massage. But Sandy police say Young and Hopkins arranged for their clients to meet girls for sex acts. One girl was as young as 15.
"The money was just too good for them," Quezada said. "It's tempting; a young girl making $100 an hour after the cut was made."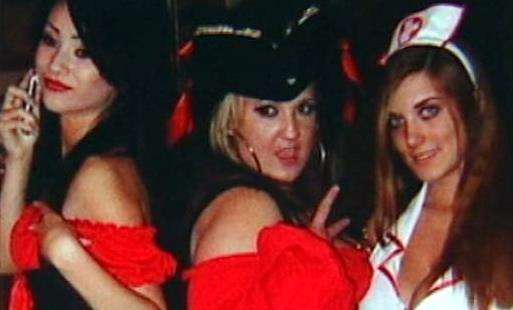 Sandy police say some of these sex acts were occurring at a hotel in Midvale. Someone who was concerned for the wellbeing of these girls tipped off police. Then undercover officers did a sting and got the evidence to arrest Hopkins and Young. Police say the two had been running the operation for at least a couple months.
More and more, investigators are patrolling sites like Craigslist, looking for illegal activities. Salt Lake City police tell Eyewitness News their vice squad monitors the site regularly.
It's the same story for Sandy police. "Our guys surf it everyday to make sure predators aren't out there looking for victims, basically," Quezada said.
None of the girls involved in this sting were arrested because police consider them victims.
As for Young and Hopkins, charges have been filed against the two for allegedly exploiting prostitutes. They both appear in court tomorrow morning.
E-mail: gkennedy@ksl.com
E-mail: aadams@ksl.com
×
Most recent Utah stories