Estimated read time: 3-4 minutes
This archived news story is available only for your personal, non-commercial use. Information in the story may be outdated or superseded by additional information. Reading or replaying the story in its archived form does not constitute a republication of the story.
OREM — Local author Benjamin Hyrum White recently released a book that provides an interesting perspective on missionary work.
Cedar Fort, Inc. published White's book about missionaries for The Church of Jesus Christ of Latter-day Saints. The book, "I Hope They Call Me on a Mission," focuses on missionary work for a unique audience — children.
White conceived the idea after the LDS Church's general conference last April.
He'd recently spoken to a group of Relief Society sisters about making their homes like the Missionary Training Center, so he thought, "What if I was to write that [from a] child's perspective instead of just parents?"
White said his original idea included his brother-in-law, Clay, who is 11 years younger than him.
"He served a mission to Baltimore, Maryland, and my oldest two kids would write to him."
The 38-page book features "Uncle Clay" writing to White's children, explaining what an LDS mission is all about.
The book covers topics like striving to be like Jesus Christ, the types of foods missionaries may eat on their mission, getting rejected, having a mission companion, studying and praying, working, serving and wearing a name tag.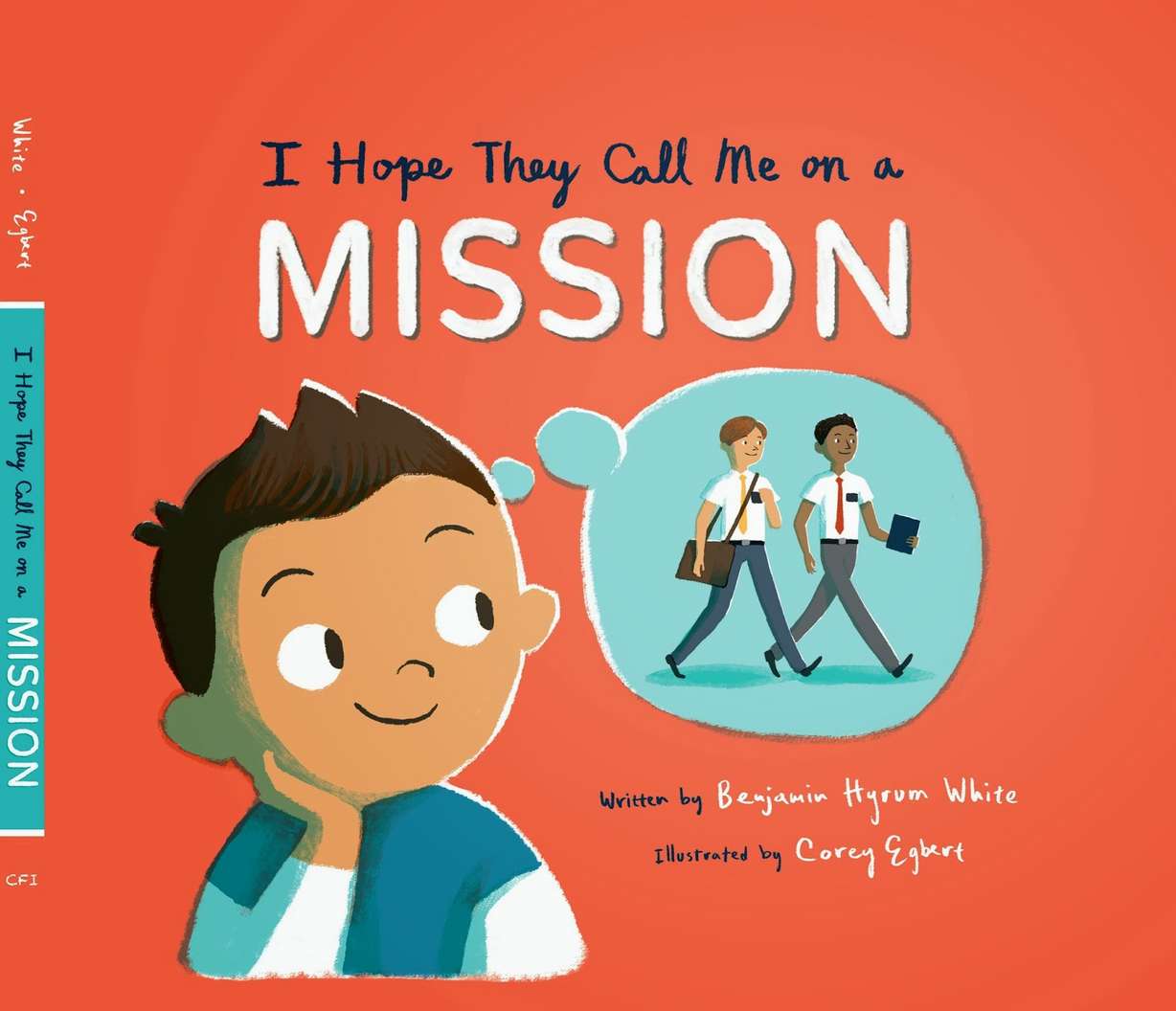 White said writing about missionaries getting rejected was one of the most important parts for him.
"I hope some youth in the church don't get the unrealistic expectation that you are just teaching lessons and baptizing people every day and feeling the spirit," White said. "I mean, there are a lot of days where it just stinks."
In addition to the information about LDS missions, White includes a portion about what children can do right now to prepare for a mission.
"I Hope They Call Me on a Mission presents facts about what a missionary does but also gives Primary kids a chance to be thinking about 'what can I do now' with missionary work, even at 4-11 years old," White said.
The overall goal for the book is to help youth understand LDS missions and also to teach them how they can be missionaries now, White said.
"It doesn't have to be to put on a name tag and walk around your neighborhood and knock doors or give away Book of Mormons," White said.
Being more obedient, participating in classes at church and being kinder to friends are a few suggestions White said can prepare children to serve missions.
This is White's second book. His first book, "10 Questions to Answer While Preparing For a Mission" was released in January 2013. His book, "10 Questions to Answer After Serving a Mission" will be released in August.
"I Hope They Call Me on a Mission" is available at Costco in Utah, Barnes & Noble, Amazon and Books and Things.
×
Related Links