Estimated read time: 4-5 minutes
This archived news story is available only for your personal, non-commercial use. Information in the story may be outdated or superseded by additional information. Reading or replaying the story in its archived form does not constitute a republication of the story.
This story is sponsored by Mountain Heights Academy. An online public charter school available to 7-12 grade students in Utah.
As technology advances, more junior high and high school students and their parents are turning to more innovative schooling methods.
Online classes that were previously associated with collegiate institutions are now beginning to resonate with dedicated millennials who want more flexibility, choices and control in their educational paths.
In fact, by 2019, about 50 percent of courses will be delivered online, according to Michael B. Horn, the executive director of education at Innosight Institute.
The following are five of the many reasons to explore online education:
1. Provides more flexibility
Online schooling allows students more options to pursue their interests or career goals due to a more flexible schedule. Students who want to travel, work, play sports, or participate in other extracurricular activities can work their school schedule around what is most important to them.
Haven, a ninth grade student at Mountain Heights Academy, an online public charter school available to 7-12 grade students in Utah, enjoys being able to tour professionally as a singer and travel with her parents all without having to worry about missing school.
Instead, Haven makes time each day to work on her assignments from nearby Internet cafes or from her hotel room. Other online students have also remarked how much they enjoy the flexibility of holding a full-time job during the day or helping out on their family farm all while working toward their high school diploma.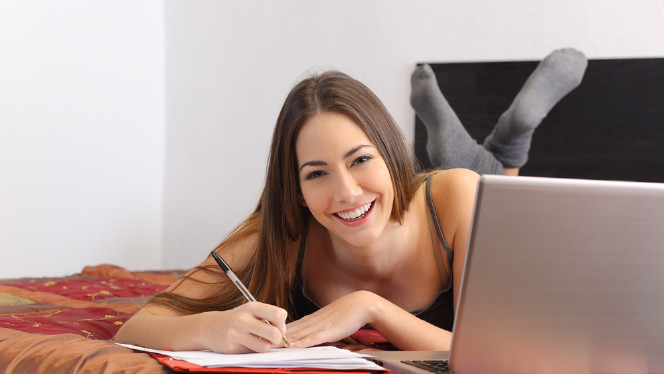 Photo credit: Shutterstock
2. Allows for more one-on-one time with teachers
The student-teacher relationship is an essential factor that contributes to an adolescent's success in their current courses and beyond. The traditional classroom model in the brick-and-mortar setting is not necessarily positioned to allow teachers to work with each of their students individually every day in junior high and high school.
However, at many high-performing online schools, students are able to interact with their teachers daily via video conference, email and chat. They are also able to work collaboratively with their teachers in real-time using cloud-based programs such as Google Docs.
3. Students have the ability to work at their own pace
The online education model works well for individuals looking to advance quickly. Students now have the option to move through school at a faster rate by taking extra classes in order to graduate early. Students can enroll in AP classes or participate in concurrent enrollment courses where they can earn university and high school credit simultaneously.
"I like online classes because I feel like I'm not getting enough done in the normal school system. In five hours a day, I can be earning eight credits online and this just makes more sense to me. With the extra time, I can practice piano, learn to cook better and work on college courses," said Isaac, a junior taking senior level Honors, AP and Concurrent courses at Mountain Heights.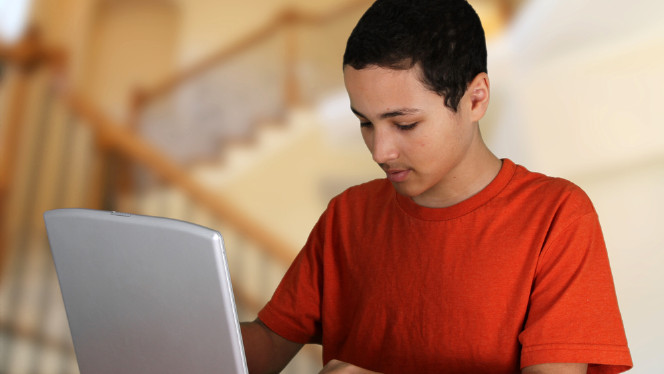 Photo credit: Shutterstock
4. Promotes important life skills
Students who choose a non-traditional form of schooling, such as online education, are given the ability to form important habits that can help them throughout their life. Students have the autonomy to customize their weekly schedule, which brings with it a strong sense of personal responsibility and teaches time management and organization skills.
5. More focus on education, less focus on social pressures
Online schooling can instill confidence in students who may feel anxious speaking up in a traditional classroom or who may have struggled with typical teenage drama. Students have plenty of social activities to choose from at most online schools, but they can leave the hallway drama in the bricks and mortar setting.
Not having to focus on unnecessary social pressures allows students more time to focus on the thing that matters most - their education and how it relates to their future.
For more information about online education opportunities in Utah, visit Mountain Heights Academy.
×
Most recent Utah stories