Estimated read time: 2-3 minutes
This archived news story is available only for your personal, non-commercial use. Information in the story may be outdated or superseded by additional information. Reading or replaying the story in its archived form does not constitute a republication of the story.
Sandra Yi reportingThe investigation into a high-end antiques theft ring is growing. More potential victims are calling police.
Police say the burglary suspects may be familiar with the antiques business. The total value of the stolen property has now reached into the hundreds of thousands of dollars.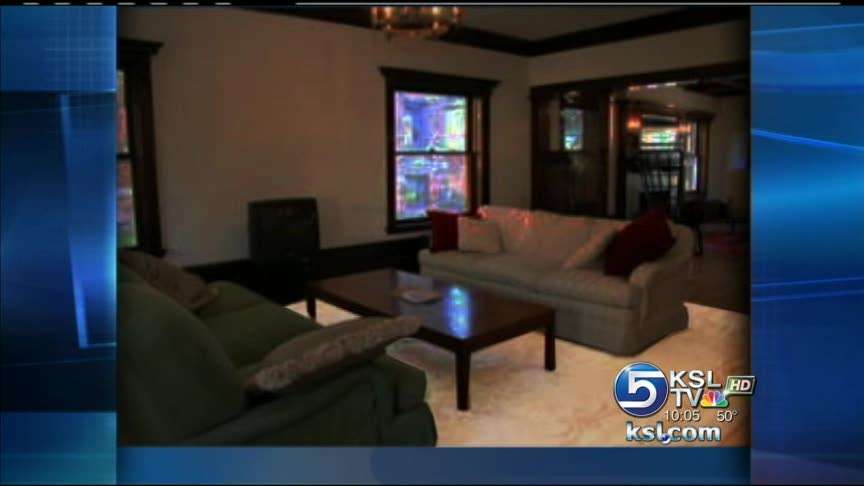 Four men, all with criminal histories, are accused of stealing valuable items from homes in Salt Lake and Summit Counties. Chris Casey thinks his home in Salt Lake was one of them. Thieves hit his house Thanksgiving Day and stole items worth about $35,000. "A large Abusson rug, approximately 10 by 15, very valuable, about six flatscreen computer monitors, two brand new computers, some jewelry," Casey said.
To Casey's surprise, he recognized one of suspects from his mug shot. He says Sonny Gines had access to his house last year. "He painted the exterior of the house and helped me do some of the interior design work," Casey said.
Casey sold his house this year, and the new owners were burglarized too. Seven-thousand dollars worth of antique fixtures were stolen, but they turned up at a local antique store.
Casey hasn't found any of his stolen items, but police say other stolen property has turned up at coin shops, metal recyclers and antique shops, including Anthony's Fine Art and Antiques. The owner, Anthony Christensen, and another man, John Pilcher, face charges for receiving the stolen items.
A spokesman for Christensen says he unknowingly purchased one of the stolen items, immediately returned it to its owner and contacted police. Police are still looking for two more suspects.
In the meantime, Chris Casey is checking local stores for his stuff, but he isn't hopeful. "I'm going to check as best I can in my spare time, but to find a rug in a town as big as this is difficult," he said.
There are warrants for Carrie Galloway and Ricky Hepner. If you have any information on their whereabouts, call Salt Lake City police.
E-mail: syi@ksl.com
×
Related links
Most recent Utah stories