Estimated read time: 2-3 minutes
This archived news story is available only for your personal, non-commercial use. Information in the story may be outdated or superseded by additional information. Reading or replaying the story in its archived form does not constitute a republication of the story.
Lori Prichard reportingRecord warm temperatures, lasting snowpack and now rain on top of that snowpack are combining to create potential flooding situations in parts of Utah. One vulnerable area is the town of Woodland, along the Provo River.
There's a flood warning for parts of the Provo River near Woodland. The water level is higher there than it has been in at least a decade, and it was expected to get worse overnight.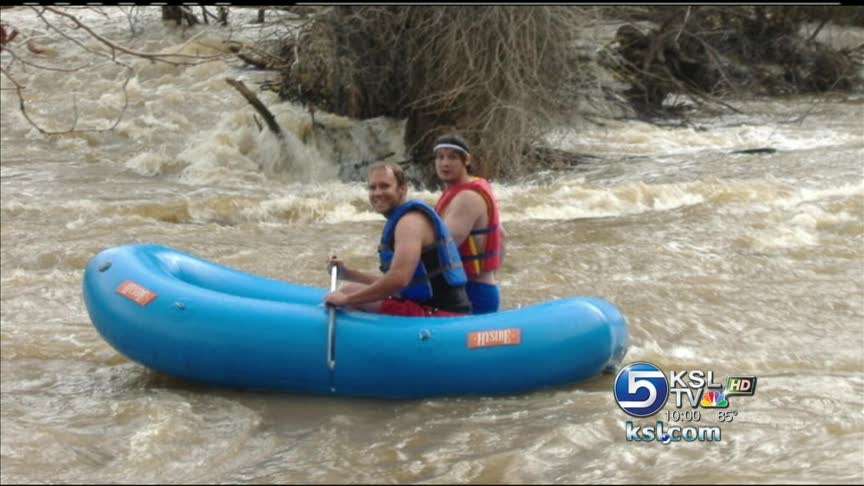 The water level is less than one foot below flood level. For some residents who live near the river, the water is already headed their way.
Rafting down the river is what you don't do on a Tuesday afternoon when the river is reaching flood stage. The howl of the rushing water should be warning enough. It's a swollen river lapping at bridges, carrying logs as if they were weightless and threatening property.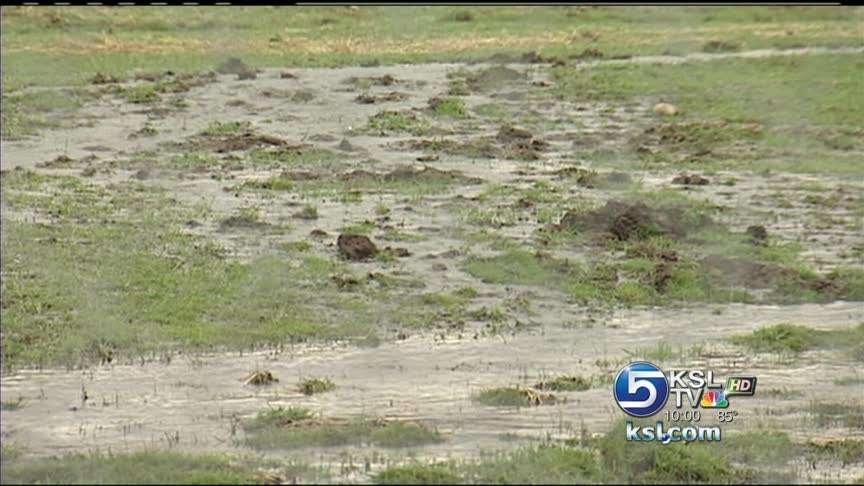 Woodland resident Phares Gines has lived in the area for more than 40 years. Parts of his land are already under water. He says he's seen the river this high only once before. "I think the highest I've ever seen it was in the early 80s when the Trial Lake dam busted."
So far, there are no busted dams or banks that have crested. Hydrologist Cory Angeroth said, "The flows that we're seeing currently are about twice of what the average flows are for this time of year."
Forest service workers tell us the Trial Lake snowpack that feeds the rushing waters has dropped 16 inches in less than four days, propelled by the high temperatures. "The warm weather has helped accelerate the snow melt that we're seeing right now," Angeroth says.
And right now, experts warn the water could keep rising, reaching its peak Wednesday, though residents are hopeful it won't. "I don't think it will get any worse," Gines said.
Another Woodland resident, Ed Heintz, told us, "If I thought it would crest two [feet] to three feet from where it is now, I'd be concerned."
Technicians from the United States Geological Service Water Science Center will be on scene Wednesday gauging the water levels. The Summit County Sheriff tells us the public works department in the area is on standby to sandbag, should it come to that.
E-mail: lprichard@ksl.com
×
Most recent Utah stories