Estimated read time: 3-4 minutes
This archived news story is available only for your personal, non-commercial use. Information in the story may be outdated or superseded by additional information. Reading or replaying the story in its archived form does not constitute a republication of the story.
CACHE COUNTY — Heading out to Beaver Mountain in Cache County, you might come across World War II veteran Wayne Rich, who has skied thousands of days over the last few decades, and wouldn't want to be doing anything else.
"It's just plain fun," he said on a lift ride.
Rich likes to cut loose and feel the freedom of speed as he heads down the mountain trails.
"It's kind of fun to get right to that speed where you're not sure you can still handle it," he said. "There's kind of a tickle, a thrill that way."
Many skiers seek that same tickle, and head to the mountain whenever they can. But few of them are on the verge of their 92nd birthday, and still skiing five days a week. But Rich has been skiing at Beaver Mountain for 50 years, and nearly everyone knows his name.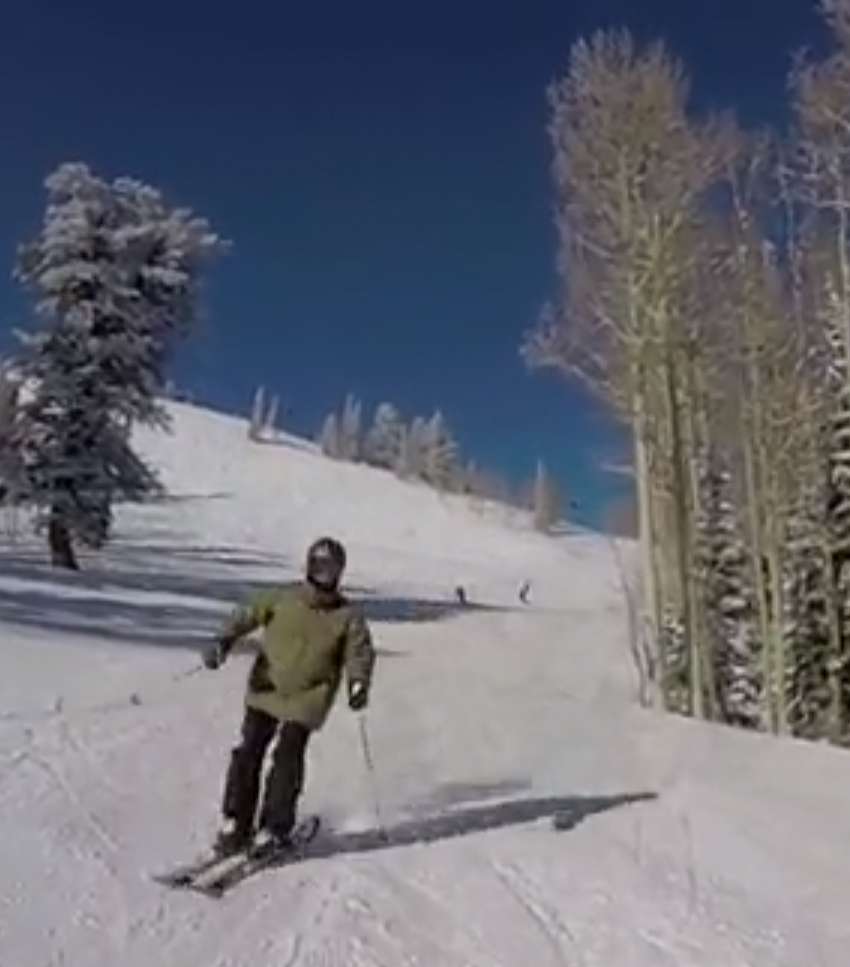 "I've just been lucky," he said. "I don't have any aches or pains. I'm just plain fortunate."
For many years he skied with a group of friends, dubbed the Corduroy Posse, so called for the grooved pattern left by snow groomers. But Rich, who turns 92 in March, has outlived them all. His beloved posse is memorialized on a brass plaque on a bench in the lodge.
He still likes to ski with better skiers for his own improvement, and has another gang of ski friends who gave him this ultimatum: "If you don't shape up skiing, you're not skiing with us," he said with a laugh.
So, he still skis five days a week, all winter long, and expects to keep doing it.
"I bought new skis, and boots, and bindings last year," he said, displaying his optimism for an even longer skiing career.
As a young man, before he ever skied, he was called to duty in World War II.
"I never had a doubt in my mind that I wasn't coming back," he said.
Rich served in the Army Air Corps in England, France and Germany with the 16th Air Depot Group Supply Squadron.
"We had bombing attacks all the time and air raids," he said.
Rich said coming home to his Cache Valley farm was the best part of his service.
---
I never had a doubt in my mind that I wasn't coming back.
–Wayne Rich
---
"I survived it," he said. "I have a lot of respect for the guys who were in the infantry, and the medics. You had to have a lot of respect for them."
He still chokes up when he remembers.
"The useless slaughter of good people. So many guys were killed right in the prime of life. That was kind of tough," he said.
Today, he says, it's easier to talk about the wages of war, and shed tears.
"It was such a common thing during the war that you couldn't spend a lot of time thinking about it."
He's proud of his service, and it was important to him to do his job well.
When he came home, he taught mathematics at Utah State University for 35 years, and started heading to Beaver Mountain.
"Half of the fun up here is of course the skiing, but the other half is the association with these guys. We just have a lot of fun together."
Rich said the reason for his longevity comes from choosing the right parents, choosing the right roommate, and the last thing — laughing a lot.
×
Related stories
Most recent Utah stories