Estimated read time: 5-6 minutes
This archived news story is available only for your personal, non-commercial use. Information in the story may be outdated or superseded by additional information. Reading or replaying the story in its archived form does not constitute a republication of the story.
ATLANTA (CNN) — 'Tis the season to give. And give and give.
It's the month when we get stressed over the perfect gifts to give to family and friends. Are they foodies or travelers, lovers of movies and music, busy parents who need a break or children who love the latest electronic gadgets. Or would they be happier with something crafty?
With all the buying and selling going on, it can be hard to remember the point of the season for many people: Spending time with family, celebrating the religious holidays that inspire the season, and doing some good in the world.
Thankfully, there are ways to combine your need to get Aunt Martha that perfect gift with making the world a better place. You can donate to these causes in your loved one's name. If you need a "thing" under the tree, many charities have T-shirts and water bottles for sale to raise money.
Give to their favorite charity
Is your mom's cause the fight against breast cancer? Or the long-running battle against Lou Gehrig's disease or Parkinson's? We know parents whose children are in remission from cancer and others whose children have mitochondrial disease. Their dream present would be an end to childhood disease. Give to their causes if your family is lucky enough to be untouched by serious illness.
Fight Ebola
Just because a few Americans got excellent treatment and recovered from this deadly disease doesn't mean the epidemic is over. More than 6,800 people have died from the Ebola virus, and it's taking an unfathomable toll on the people of West Africa and their future. Give to the groups working on the ground there. Check out CNN.com/impactyourworld for more information.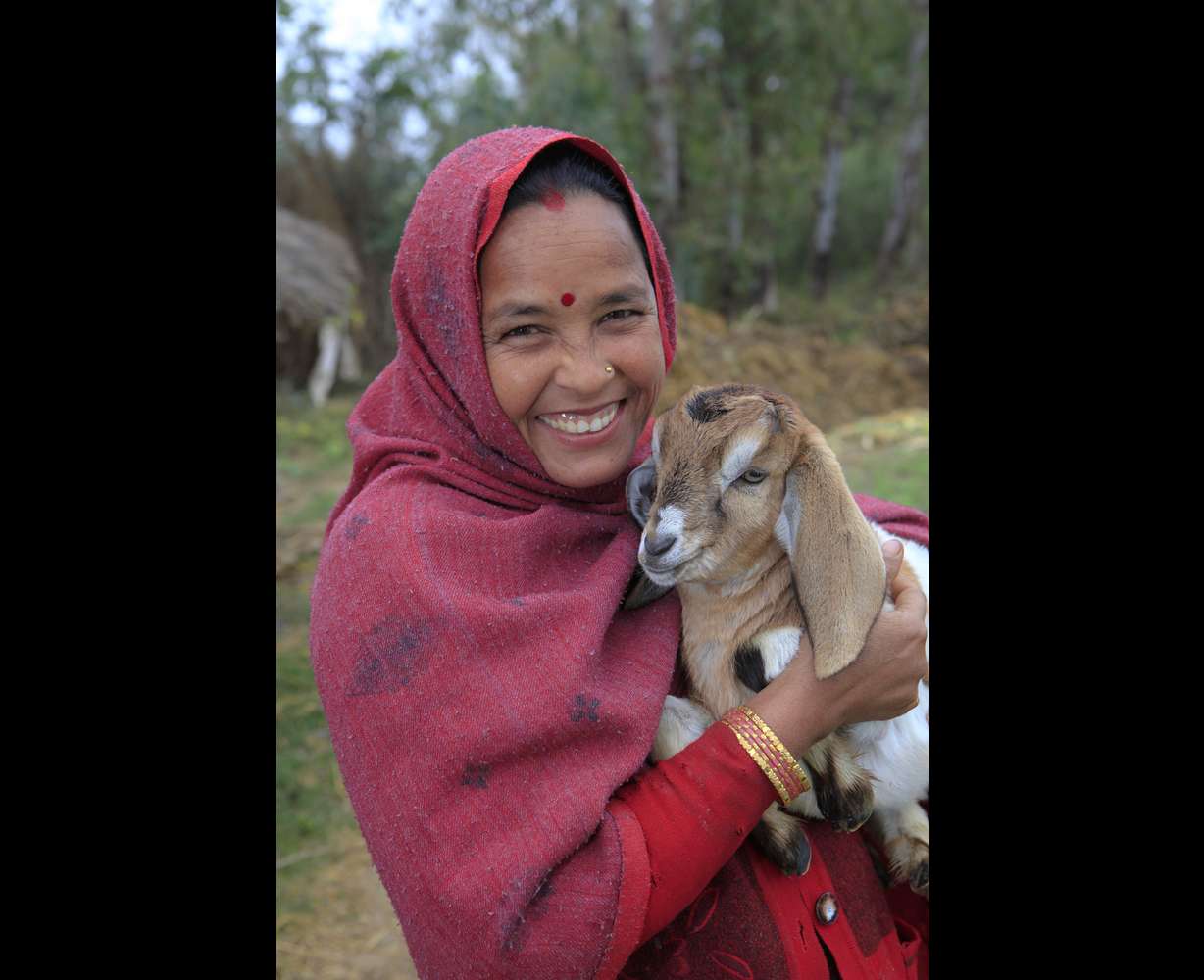 Buy a cow
Or a goat or rabbits or even water buffalo. Heifer International fights poverty by bringing animals and training to people who can turn the animals into a source of food and ongoing income. The range of gifts is huge: Just $10 can buy a goat share for a needy family (or $120 for the full goat), A $5,000 "gift ark" buys two cows, two sheep, two water buffaloes, two goats and several other smaller animals.
Buy local
Get your mother-in-law that beautiful scarf or knitted hat — but get it from one of the local shops that needs your business this holiday season. Or head to your local school or religious congregation's day-long holiday fair.
Buy international
There are more companies and nonprofits than ever that want to sell you crafts, clothing and chocolate made by people all over the world, and much of the money goes back to the people who made the goods. Ten Thousand Villages works with artisans in 38 countries in Asia, Africa, Latin America and the Middle East to sell their goods in North America. The nonprofit has several locations around the United States and Canada and an active online presence.
Feed people
Nearly 47 million people, including 12 million children and 7 million seniors, gets food assistance from Feeding America's network of food banks and feeding programs. Some 66 percent of Feeding America clients recently surveyed report having to choose between buying food and getting medical care.
Create opportunities for your family to help others
Before you sit down to eat this holiday season, cut a check to your local food bank or homeless feeding program. As part of your children's gift giving, you can also take your kids to the store to shop for whatever the food banks need most. (They have specific needs.) Or simply give some food to homeless people on the street. They are everywhere, and they need to eat, too.
The gift of happiness
So many people are stressed out these days, working harder and buying more (or less) with what they work so hard to earn. What if happiness isn't all that stuff? Happiness researcher Sonja Lyubomirsky thinks that 40 percent of your happiness is actually under your control, and she has ways to work that happiness muscle in her book, "The how of happiness: A scientific approach to getting the life you want."
The gift of peace. Do you ever wonder how some people seem to simply exude serenity? While it's probably true that some people are just born that way, for others it's a lifelong spiritual journey. And it's one that can start with a book.
Our suggestion is the classic "Peace is every step" by Zen Master Thich Nhat Hanh, a Vietnamese Buddhist monk. Exiled from his homeland after a 1966 trip abroad where he first met the Rev. Dr. Martin Luther King Jr. (who nominated him for the Nobel Peace Prize), Thich Nhat Hanh has been instrumental in bringing the principles of Buddhism and meditation to Western cultures.
Don't give to a cause they hate
Really, this is a giving "don't." Giving to a cause you know a family member despises isn't a gift worth giving. You're pro-choice and they're pro-life? Or you love the Earth and are convinced they hate it? No, no, no: No passive aggressive gifts. That's as bad as giving someone a weight-loss book who hasn't asked for it.
Related:
Bite your tongue, give those donations on your own time, and get them something that won't start a fight.
Take care of yourself
The idea that it's hard to take care of anyone else if we're not taking care of ourselves is popular in self-help programs, 12-step programs and parenting literature. If the well is dry, what is there to give?
Taking care of oneself is different for different people: It can be a seriously delicious burger at your local pub, 5 minutes of quiet time to meditate or baking cookies with your children. It's truly good for everyone for you to take care of yourself. Otherwise, you may be the one picking the fight over politics or religion or weight loss.
The-CNN-Wire™ & © 2014 Cable News Network, Inc., a Time Warner Company. All rights reserved.
×
Photos
Related links
Related stories
Most recent Lifestyle stories