Estimated read time: 3-4 minutes
This archived news story is available only for your personal, non-commercial use. Information in the story may be outdated or superseded by additional information. Reading or replaying the story in its archived form does not constitute a republication of the story.
LEHI — When Teylor Mauss and her family started making Christmas caramels for their neighbors, they didn't foresee making 3,000 chewy treats.
Mauss knew her son's teacher's husband was sick, but when she saw a GoFundMe account* created in hopes to raise money for his medical bills, she realized how serious it was.
Second-grade teacher Cassy Lewis's husband, Tom Lewis, has been sick for five years with chronic lyme disease and is in need of financial assistance for their extensive medical bills. They reached their $12,000 goal Wednesday.
Lewis lives in pain daily, dealing with a broken back and two torn shoulders as the result of seizures, according to GoFundMe.
After brainstorming ways to include her second-grade son, Walker, in the donation, she and her husband decided to sell their homemade caramels for $3 a bag.
When Mauss told Walker about their project, he constructed a flier on his own and asked if he could pass 25 around their neighborhood.
But after posting a picture of the flier on Facebook and Instagram, dozens of people offered support.
"People have been donating like crazy and have been so generous," Mauss said.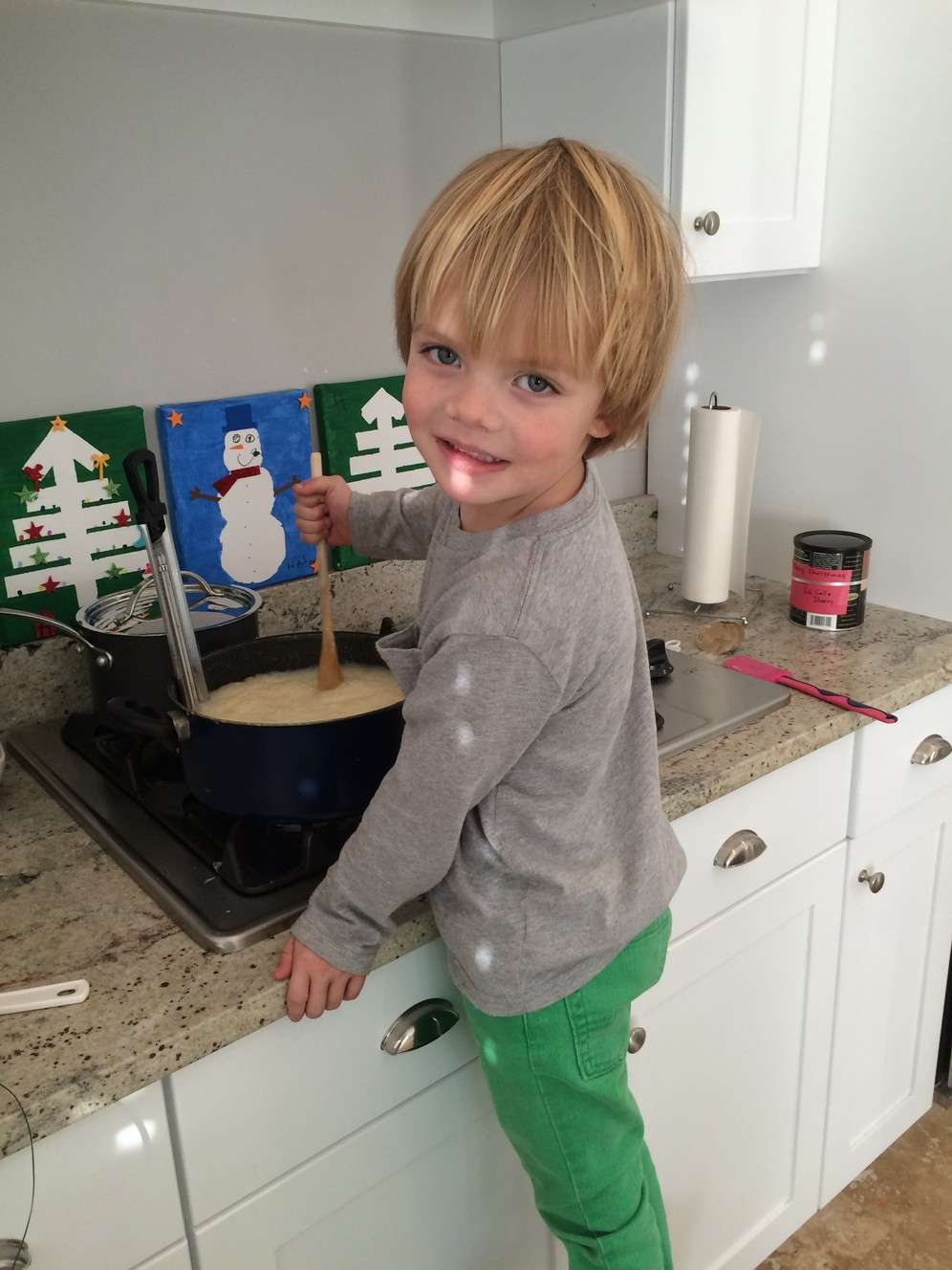 Within one week, the Mausses collected $1,600 for Walker's teacher, an effort that involved the entire family.
While Mauss and her husband would work on making the caramels, Walker, 7, would help wrap and bag caramels, Hayes, 4, would help stir caramels and Sloane, 1, would help wherever she could.
Even Mauss' extended family members have come to their house to cut caramels.
"I think anytime you do service it makes you feel so good and makes you always want to do it," Mauss said.
This project has helped foster more faith in humanity for Mauss, she said.
"I feel like we watch the news and see riots and bad things happening, and I think 'Oh, my kids are growing up in this crazy world,' but then you do something like this and these generous amazing people come out and help and it skews your view," she said.
In addition to selling 300 bags of caramels, people have sent Christmas cards with $5 inside to include in the donation.
Giving service has given Mauss a different perspective on life, she said.
"I'm at home thinking, 'oh I didn't even make it to the grocery store today,' and she's at home thinking 'I hope my husband's going to be OK today.' It's just a different perspective, and it's been a great opportunity for us."
The Mauss family plans to present the Lewises with the donation money Thursday.
---
*KSL.com has not verified the accuracy of the information provided with respect to the account nor does KSL.com assure that the monies deposited to the account will be applied for the benefit of the persons named as beneficiaries. If you are considering a deposit to the account, you should consult your own advisers and otherwise proceed at your own risk.
×
Photos
Related links
Most recent Utah stories