Estimated read time: 2-3 minutes
This archived news story is available only for your personal, non-commercial use. Information in the story may be outdated or superseded by additional information. Reading or replaying the story in its archived form does not constitute a republication of the story.
Gene Kennedy reportingYou've likely heard of those phishing scams, in which random e-mails are sent, and scammers hope unsuspecting people respond by giving personal information. Unfortunately, the executive director of Utah's Golf Association fell for it.
Joe Watts received a message that he thought was from Microsoft, saying his hotmail account would be shut off in three days unless he updated his username and password. Initially, he questioned it in his mind. But then, afraid that his e-mail would be shut down, he sent his password. As a result, a lot of people were hit up for money.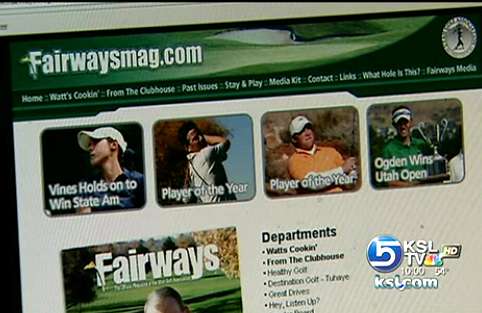 Watts is prominent in Utah's world of golf. As executive director of the Utah Golf Association, he writes articles for Fairways magazine. His column is called 'Watts Cooking." Thousands of people read it. About 200 of them are in Watts' personal e-mail contact list.
But in the last couple of days, he's not getting phone calls about his latest articles. Instead, his readers and friends are wondering if he sent something else.
"These people are trying to get money under the auspices that I'm in Malaysia, stranded in an airport and I need $3,400," Watts said of the scammers.
Scammers pretending to be Joe Watts.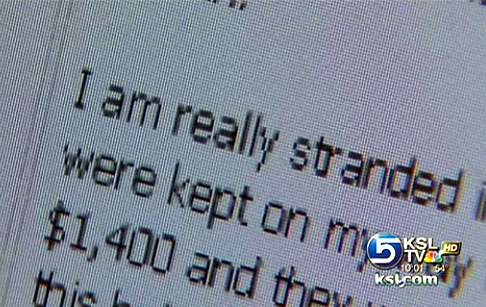 When his contacts got the e-mail, "Everybody called. I had 40 calls," he said. They were concerned that Watts really needed money to get home or that he had been scammed.
Most realized it was fraud, especially when the letter was signed "Best wishes, Joe Watts."
"Most of the people on my e-mail account list know I'm a golfer, and I sign all my letters 'Savor the birdies,'" he said.
Watts figures, odds are no one paid any money, but he doesn't know that for sure. "I must say I have many good friends and almost all of them are willing to give me money. I worry about that," he said.
Watts says he doesn't have an e-mail account right now. He has to get a new one while making sure he doesn't become a victim again.
"I changed my password, made some assurances on my credit cards and things like that," he told us.
Watts says it's been incredibly inconvenient and annoying. For many fraud victims, it's worse than that; it's downright devastating.
Watts says he's learned a lesson: guard your password, and if you get an e-mail that looks legitimate but is also questionable, call the company that is looking for your personal information.
E-mail: gkennedy@ksl.com
×
Most recent Utah stories