Estimated read time: 2-3 minutes
This archived news story is available only for your personal, non-commercial use. Information in the story may be outdated or superseded by additional information. Reading or replaying the story in its archived form does not constitute a republication of the story.
Alex Cabrero reportingLawyers for the families of loved ones involved in the Crandall Canyon collapse say they're not going to wait to see how a federal criminal investigation goes. Those lawyers filed a civil lawsuit on behalf of the families against Murray Energy last month.
So far, they haven't heard back from the company. One of the attorneys, Alan Mortensen, said he's sure Murray Energy will try to resist the civil lawsuit.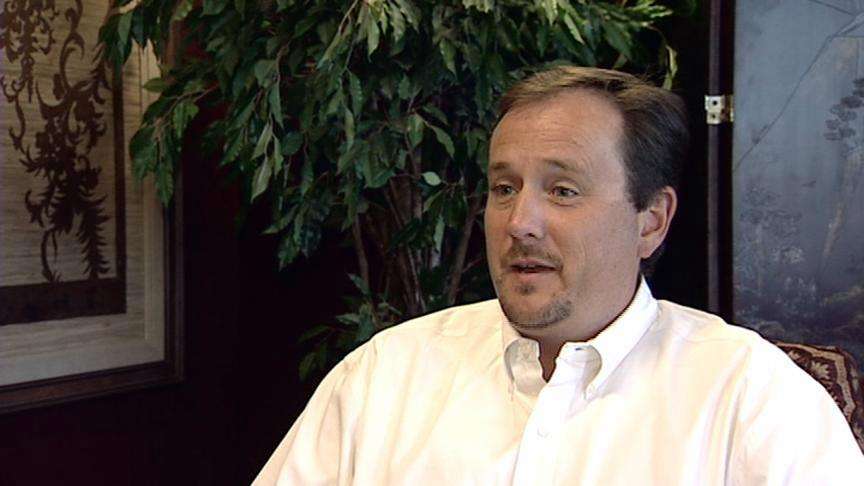 #guy_interviewed
Alan Mortensen told Eyewitness News that he doesn't expect to hear back from Murray Energy anytime soon; especially because now the company is dealing with a federal criminal investigation.
Mortensen smiled when he found out a federal criminal investigation into the Crandall Canyon mine collapse was going to begin. He said, "We're glad it's being looked at and investigated." He also said it has no effect on the lawsuit his firm filed on behalf of the families of those injured and killed.
"We will, of course, monitor it to see what kind of information comes up, but it will not affect the pace or the process in the civil case," Mortensen said.
Last month, he and other attorney's filed a 31-page civil lawsuit against Murray Energy and other companies involved with the Crandall Canyon Mine. So far, he hasn't heard back from them. "We expect that they will resist that, but we will push back, and ultimately they will be required to answer the tough questions, and we look forward to that," he said.
So does Wendy Black, whose husband, Dale, died in the mine. She is represented by Mortensen's law firm. She said, "We just hope it wasn't something brushed under the rug and ignored."
Everyone understand that a lawsuit isn't going to bring back those nine men who died in the mine, but this isn't about that. It's about trying to prevent future workers from getting hurt. Black said, "I'm not mad. I just want the truth to be told. I want everybody to know the truth of what really happened." That is something the criminal investigation and the civil lawsuit just might find out. "Unfortunately, we can't do the ultimate thing, and that's to bring back their family members, which we all wish we could do," Mortensen said.
Mortensen also says the civil lawsuit is to try and financially compensate the families for what they lost. An exact amount isn't mentioned in the lawsuit. They're going to let the court decide that.
×
Related links
Most recent Utah stories