Estimated read time: 4-5 minutes
This archived news story is available only for your personal, non-commercial use. Information in the story may be outdated or superseded by additional information. Reading or replaying the story in its archived form does not constitute a republication of the story.
For years, Lisa Clark's life revolved around her seizures. With her brain constantly experiencing its version of an electrical storm, she wasn't able to walk around the block by herself — let alone drive. Her personality became more aggressive and she found herself uncharacteristically "jumping down people's throats."
"Seizures can change your personality," Clark said. "It can change the way you act toward people."
Clark can't estimate how many seizures she had each day — there were too many to count.
#brain
"I was very fearful, especially if I had a seizure around work or family members because I know it was traumatic," said Clark, who had her first seizure around age 30. "I had one at work and a coworker saw it and it upset them. It made them nervous to be around me."
Today Clark is seizure-free thanks to little-known epilepsy surgery, which she underwent in 2010 at University of Utah Hospital. Clark no longer feels trapped by not being able to drive or be alone, and her temperament has bounced back. After 10 years of seizures, she's the old Lisa again: friendly, caring and understanding.
Though many people — including physicians — don't know it, epilepsy can be curable through surgery.
"This is probably the most underused brain surgery there is in terms of how much of a difference it can make in people's lives," said Paul House, M.D., Clark's neurosurgeon and co-medical director of University of Utah Health Care's Comprehensive Epilepsy Program.
Epilepsy is not a disease per se, explained Helen Barkan, M.D., Ph.D., an epileptologist and co-medical director of the university's epilepsy program. Instead, people with the condition have a hereditary tendency to have seizures - whether it's once every five years or 100 in a single day.
Epilepsy, even a mild version, can cause substantial difficulties, House said, noting that seizures occur when brain activity becomes abnormally synchronized and many groups of neurons fire concurrently.
"It can be hard to get through school, for example," House said. "Cognitively, it takes a day or two to recover from each event."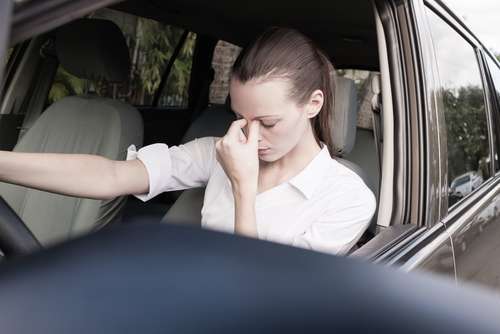 Fear of seizing can be disabling, and epilepsy can lead to unemployment, depression, anxiety, and paranoia, Barkan said. While 70 to 75 percent of epilepsy patients' seizures are controlled by medications, the remaining 25 to 30 percent is a large group.
Surgery was once viewed as a last resort for epilepsy. Today, because of major advances in diagnostic capabilities, surgeries such as focal cortical resection and lobectomy are seen as proactive ways of treating the brain before seizures wreak too much havoc, said House who works with a multi-disciplinary team of specialists to plan treatment and determine which patients are candidates for surgery.
"Often people come to us who could have and should have had surgery 10 or 15 years ago," Barkan said. "If you don't have the surgery early on, the epilepsy can be progressive and take over other parts of the brain. One part of the brain can teach other parts to seize, and at that point, surgical intervention would not be possible."
Clark decided to undergo surgery only after a difficult struggle.
"I was to the point where things weren't going well at work," she said. "I couldn't drive, and I was changing medications what felt like every other month. Looking back, I wish I would've done the surgery right away. It has helped me a ton. It's changed my life back to normal."
Barkan and House love hearing a patient use the phrase "back to normal." They also frequently help patients who never knew normal until they underwent surgery.
"When you do manage to completely treat or palliate intractable epilepsy, it makes an enormous difference for the patient," Barkan said. "The patient starts driving; the patient starts going to school; their family situation improves; they become employable."
Barkan and House have proof of these transformations in the form of photos. Former patients send snapshots of their new lives to the doctors: A 40-year-old man gripping the steering wheel of his first car, grinning; a college graduate in mortarboard and gown; a mother with her first child.
"It's an amazing thing to watch," Barkan said.
Check out other Ask an Expert articles here.

×
Most recent Utah stories