Estimated read time: 3-4 minutes
This archived news story is available only for your personal, non-commercial use. Information in the story may be outdated or superseded by additional information. Reading or replaying the story in its archived form does not constitute a republication of the story.
This story is sponsored by Young Automotive Group - providing customers with value, respect and understanding.
Searching for a new car can be overwhelming with all of the options to choose from, but knowing what is available can help in the search for that dream car.
1. Bluetooth compatible
According to distraction.gov, about 421,000 injuries occurred in 2012 from distracted driving. Using a Bluetooth connection helps minimize this risk with the built-in microphone and speaker system for hands-free calls.
Aside from making calls with your smart phone, you can also play music from mobile devices wirelessly. Since 65 percent of Americans own a smartphone, according to a Nielsen Consumer Report, that's a lot of drivers that could be a lot happier and safer on the road. Warning: you may start to feel a bit James Bond-like with the technology.
2. Built-in navigation
Many drivers depend on Global Positoning Systems to get to and from places. Having it built-in to the car is even more helpful. The voice navigation goes through the car speakers, making it easy to hear directions. The built-in microphone can be used to search for a destination with minimal distractions. Plus, you can do all that without using that precious data — or battery — on your smartphone.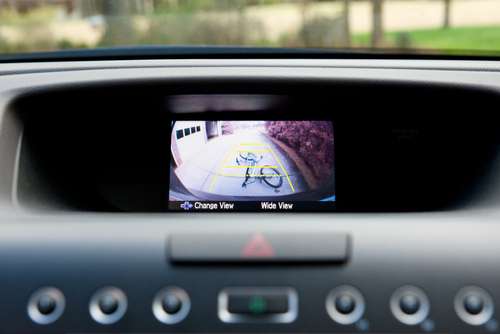 3. Rear-view camera Whether a child runs out behind a car or you're pulling out of tight spaces, backing up is hazardous at times. Leave it to today's tech to help out with that. Rear-view cameras give more visibility where there wasn't before.
4. Fully adjustable front seats
Driver and passenger seats that only move forward and backward is a thing of the past. Height adjustments and lumbar support create maximum visibility while providing comfort. After all, riding in your car should be a positive experience too.
5. Heated seats
Frigid temperatures make cars almost unbearably cold. Seat warmers help to warm you up while you wait for the general heater to kick in. It also comes in handy for keeping pizza or other take-out food warm on the way home.
6. Cruise control
While not only helping alleviate the annoyance of holding the pedal down for a long time, cruise control will also save money. Speeding up and slowing down frequently uses more gas so if the car is going at a consistent rate it improves the fuel efficiency, according to esurance.com. Plus, when you're driving the family to Disneyland or to visit the beach, you're going to loooooove cruise control.
7. Keyless entry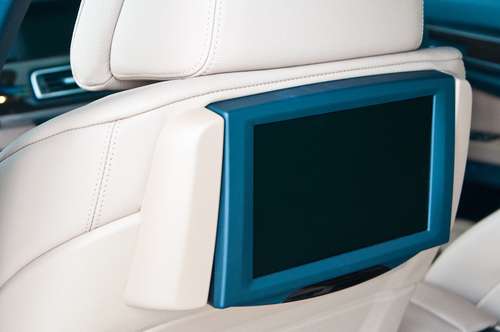 Remote access is a convenience that helps when hands are full or in a large parking lot, but also helps to prevent locking the keys in the car. The alarm also gives peace of mind in knowing when the car is locked or not.
8. DVD system
Remember that trip to Disneyland mentioned previously? Driving with kids in the car is a lot quieter when they are entertained and videos are an easy way to do that. Depending on the size of the car, they are either on the back of the front headrests or the player comes down from the ceiling.
Don't forget to look at features like gas mileage, crash test ratings and consumer reports. Here's to finding the car with all the features you want!
Check out other related articles sponsored by Young Automotive Group.
×
Most recent Utah stories