Estimated read time: 2-3 minutes
This archived news story is available only for your personal, non-commercial use. Information in the story may be outdated or superseded by additional information. Reading or replaying the story in its archived form does not constitute a republication of the story.
Keith McCord reportingIt's certainly not unusual for members of the military to be honored with various types of medals following their return home from service, but usually those medals are presented in a timely manner. Not so for Retired Army Sergeant Kenneth Berry of Kearns. He's 83! Today, he finally got his medals from World War II.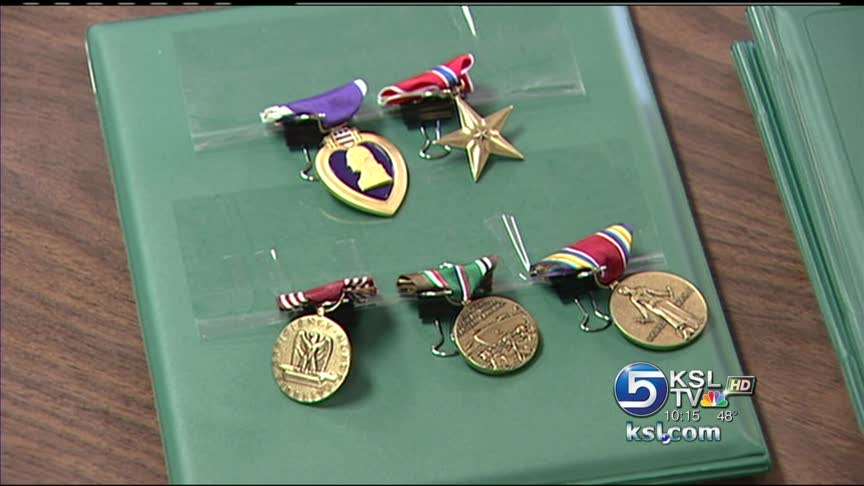 Kenneth Berry was invited to Camp Williams today for what he thought was going to be a send-off ceremony for one of his sons who is being deployed to Kuwait soon. Turns out, it was a surprise ceremony for him.
Private First Class Ken Berry was part of the D-Day invasion at Omaha Beach. His armored infantry unit traveled and fought throughout Europe and was constantly under fire. In September of 1944 he took cover inside a house near Berlin.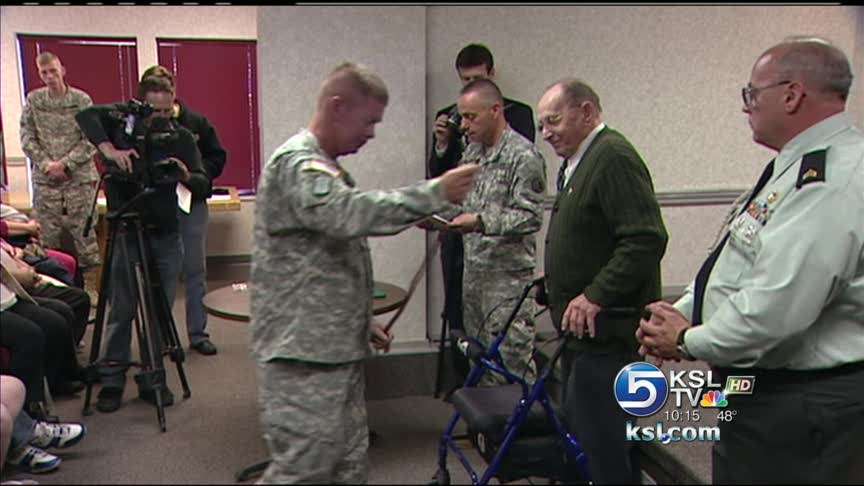 Col. Robert Dunton said, "A German 88mm gun shelled and hit the house. Private Berry was injured in this military barrage."
As an injured soldier, Berry qualified for a Purple Heart medal and certain military benefits that come with it, but he never got it. A few years ago, Ken's son Rick, who also served in the Army, began research to find out why.
He discovered that in 1972, a fire at the Army's personnel records center in St. Louis destroyed thousands of military documents. But Ken's Purple Heart document, damaged in the fire, survived. It was scorched but readable!
Rick told us "So they were able to find some documents that were not totally destroyed in the fire, so we were able to get a copy of that."
Further research showed Ken Berry earned eight additional medals, and today they were all--one by one-- pinned on Ken's bright green sweater! He was overwhelmed. "Brings back memories of when I was over there. I appreciate this so much," he said.
And to bring back a few more memories, the ceremony concluded with Ken and his sons getting a ride in a vintage World War II vehicle, complete with a machine gun on top.
Some of the other medals Sgt. Berry also received included:
the Bronze Star,
Good Conduct Medal,
Infantryman Badge,
Meritorious Unit Commendation,
World War II Victory medal,
and the Belgian Fourragere Congratulations Ken Berry, 65 years after the fact! kmccord@ksl.com
×
Most recent Utah stories