Estimated read time: 2-3 minutes
This archived news story is available only for your personal, non-commercial use. Information in the story may be outdated or superseded by additional information. Reading or replaying the story in its archived form does not constitute a republication of the story.
SALT LAKE CITY – Utah's Heart Gallery started 10 years ago with people brainstorming around a table.
"There was no money," said Kathy Searle, Utah director of programs for the Adoption Exchange.
Still, "everyone was committed to doing this," Searle said Wednesday night during the opening night of this year's Heart Gallery at the state Capitol.
The annual event pairs children awaiting adoption with professional photographers, who take portraits of them to help them find permanent, adoptive homes.
"Here we are, 10 years later, and 185 kids have been able to find adoptive families," Searle said.
This year's gallery includes 35 portraits of 41 children, including three sibling groups. Twenty-five Utah photographers donated their time and talent to capture the children's personalities.
Among the children was David, who said he has been in foster care since he was 8 years old.
Working with photographer Karen Dorame, the 15-year-old said, made him feel like "Yes! I'm going to be adopted!"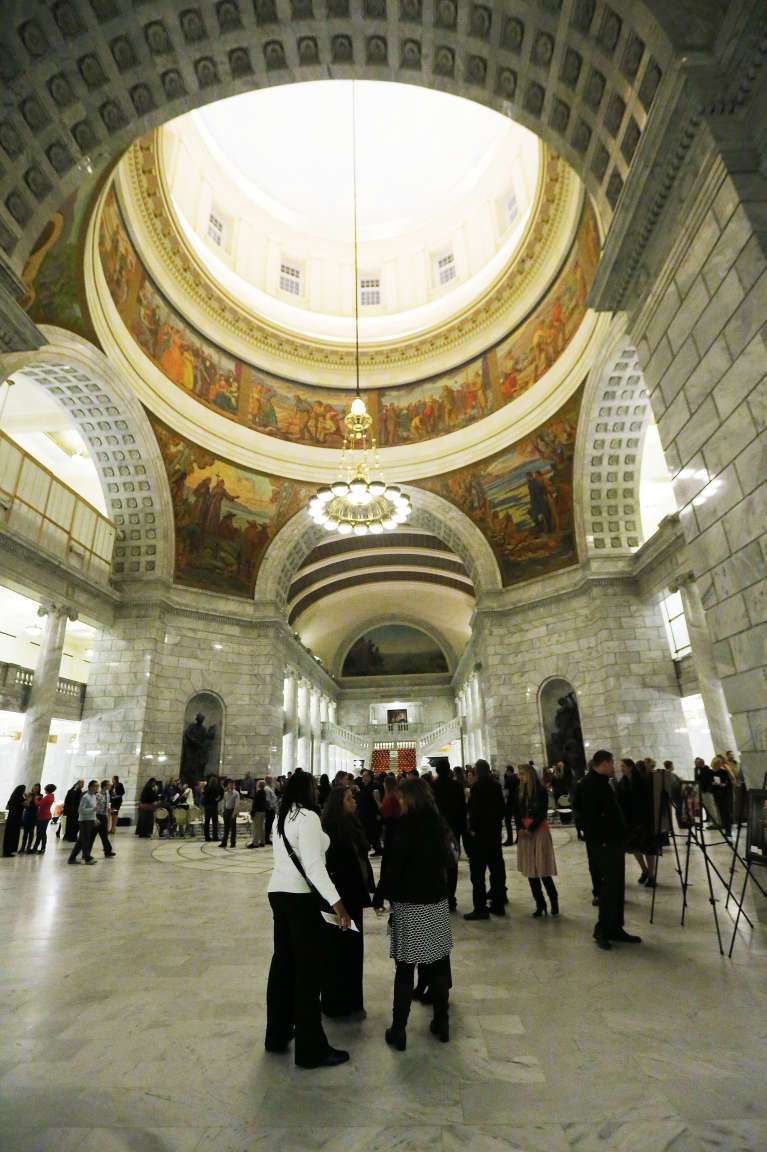 Giovanny, 17, said he will finally be adopted this year after two failed adoptions and living with other families who talked about adopting him from foster care but didn't do it.
He has known the family who will adopt him since he was 11 years old, he said. They took care of him after one of his adoptions disrupted.
Knowing that they wanted to adopt him made him feel as if he were a good person.
"My self-esteem shot up so much because somebody wanted me," he said.
David said he hopes to find a permanent family as well.
Adoption would bring stability to his life, he said.
"I feel like I'd have a happy home and a safe home, a home where everyone cares," he said.
Searle said 333 children have been featured in the Heart Gallery since its inception and more than half have been adopted.
The portraits and information about each child are now available online. For the next year, the portraits will be displayed in various locations across the state.
Ann Silverberg Williamson, executive director of the Utah Department of Human Services, praised the long-standing partnership among the state, Adoption Exchange, private photographers and children in foster care awaiting adoption.
"The Heart Gallery is so aptly named because you have opened your hearts and allowed the community to see you," Williamson said of the children.
×
Photos
Most recent Utah stories