Estimated read time: 4-5 minutes
This archived news story is available only for your personal, non-commercial use. Information in the story may be outdated or superseded by additional information. Reading or replaying the story in its archived form does not constitute a republication of the story.
This story is sponsored by KSL Local. Find local services, events, restaurants and much more.
When chef and TV personality Rachael Ray was asked, "You seem to put hot sauce in almost everything! How much heat can you eat?" she replied, "I could drink a bottle [of hot sauce]... gimme a straw!"
Hot sauce is a must-have condiment that has more benefits than you might know, so here's a list of eight ways hot sauce can change your life (hopefully for the better).
1. It can curb your appetite
This may seem far-fetched, but it's proven. Hot sauce will actually lower calorie intake. NBCnews.com reported via the European Journal of Nutrition, "Eating just one meal that contains capsaicin — the compound that gives hot sauce and chile peppers their heat — not only reduces levels of hunger-causing ghrelin but also raises GLP-1, an appetite-suppressing hormone." Just putting a few drops in a meal a day may make a significant difference as time goes on.
2. Not only for spicy palates
Some shy away from the thought of any spice, but using hot sauce does not mean that the dish will burn your mouth. Kirsten Sahagun, maker of Red Snapper Sauce said, "The key is to add enough spice that the least tolerant person can enjoy it, and let others add more as they please."
John Besh, manager of the popular New Orleans restaurant, August, said on Today.com that hot sauce can appeal to many palates. "Do not mask the taste with the heat, look for balance among sour, sweet, bitter, spicy, salty ... you need these other flavors to balance."
3. Could it treat disease?
There is still a lot of research to be done, but according to livestrong.com, "Researchers are working on linking hot peppers to the treatment of Type 2 diabetes, cardiovascular disease, inflammation, weight loss and cancer. Capsaicin does something incredible. It causes cells — notably cancer cells, to undergo apoptosis, which is basically cellular suicide." Time to double up on your servings.
4. Helps with depression
Endorphins influence happiness, and when someone eats spice, endorphins are released. According to hotsauce101.com, "Endorphins resemble opiates in how they work. They relieve pain and promote a sense of well-being. They're often called 'natural pain killers' or 'the runner's natural high.'"
5. Adds flavor to meat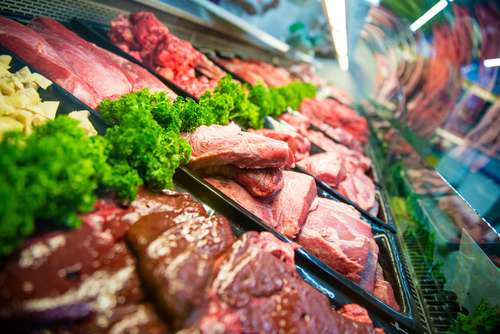 Instead of using lots of salts and seasonings, use hot sauce to make meats flavorful. Sahagun said, "If you are browning hamburger for spaghetti, or chunks of steak for beef stroganoff ... you can pour liberal amounts of hot sauce on the meat while it's browning to add incredible flavor to it without making it horribly hot. The fats in the meat keep it from getting too spicy."
6. Odd — but useful — benefits
Seriouseats.com came up with a list of ways to use hot sauce and among them are things that some would not think of. Have a nail-biting habit? Splash some hot sauce on the tips of your nails to protect the manicure.
Have a squirrel problem? Put some hot sauce in bird feeders to keep them out.
Dog interrupting family dinner by begging under the table? Train him not to eat from the table by using medium sauce on the food they taste.
7. A splash of hot sauce to your least-expected foods
A splash of hot sauce that can make food pop. Sahagun said, "You can add hot sauce to salad dressings, to fresh pico de gallo (which tends to be bland) to dress it up." Also try adding hot sauce to the butter for movie popcorn, tartar sauce, mayonnaise, chocolate fondue, mustard and anything else that could use a bit of spice to make it nice!
8. Make memories with loved ones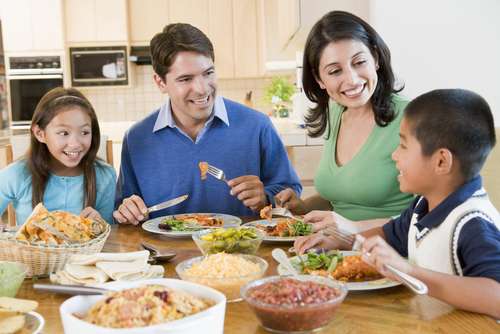 Perhaps the time has come to take away the salt and pepper and replace it with a bottle of hot sauce. "I have many, many memories of family dinners. In our family, the hot sauce was kind of a delicacy," Sahagun said. Now she says, "It's just the go-to seasoning for everything!"
From the food to the company, do what it takes to make your family meals memorable. After all, the food is an integral part in the overall satisfaction of any party, get together or family meal.
Want to stay in tune with other local events, restaurants and services? KSL Local will keep you informed.
×
Most recent Utah stories