Estimated read time: 5-6 minutes
This archived news story is available only for your personal, non-commercial use. Information in the story may be outdated or superseded by additional information. Reading or replaying the story in its archived form does not constitute a republication of the story.
This story is sponsored by KSL Cars. Your next car is waiting. Search Utah's largest selection of new and used cars.
As the cold weather creeps in, it's not all too long before the bad weather snow will hit the roads. You won't want to be the one to slide out, get stuck, or lose control of your vehicle. If you've been meaning to upgrade to something that's winter weather ready, here are eight of the top vehicles from 2013 from drivemileone.com and early 2014 from CNBC that will help you get along in that Utah snow.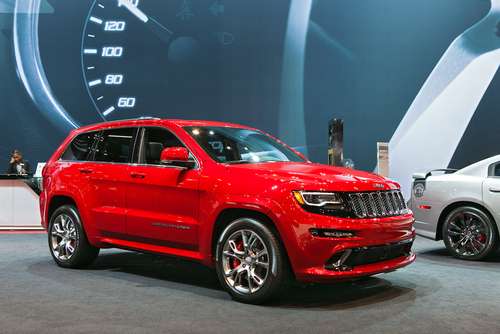 Jeep Grand Cherokee
With 3 different types of 4WD systems to choose from, you can be sure your family will be safe on those disastrous winter roads. Not only that, but the Jeep Grand Cherokee offers you a smart brake system when it comes to wet roads, as it helps dry your brake rotors for better stoppage of your vehicle.
It also comes with a tire pressure monitoring system that will make sure your tires are in good shape to handle the road. Not only will this help keep you on the road, but you also have the option of heated seats—both front and rear—for your comfort in the cold weather.
Subaru Outback
This vehicle gives you All-Wheel Drive to better grip and handle the road in winter weather. The Subaru Outback also is elevated up to 8.7 inches above the ground, keeping the snow from caking the underneath of your car. Not only that, but you've also got the option on including an All-Weather package, which includes: heated exterior mirrors, heated front seats, and a needed windshield wiper de-icer to keep you running smoothly even in the iciest weather.
Volvo XC60
Featuring All-Wheel Drive, the Volvo, like our other top vehicles is ready for all-roads in all types of weather to keep you and your family driving safely to your destination.
It comes with a standard anti-lock braking system, as well as traction and stability control that will keep you from slipping and sliding on the treacherous winter nights. For an additional cost you can add a Climate package, which gives you heated front and rear seats, heated windshield washer nozzles, and an interior sensor that monitors the air quality in your vehicle to keep you comfortable and dry.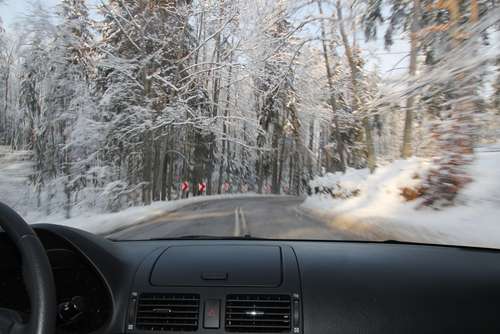 Chevrolet Tahoe
You'll love the ability of this vehicle to please your fingers when it's "freezing" outside. The Chevrolet Tahoe has available to you heated seats, and a heated steering wheel.
No more blowing on one hand, or wearing thick padded gloves while driving. The space allows you to carry up to nine passengers, so carpooling is an option which will leave you less vehicles the road; plus the All-Wheel Drive will keep you safely on the road with no sliding.
Ford Explorer
Don't miss out on this vehicles Terrain Management System, that along with it's All-Wheel Drive system will impress you with its ability to handle the road, especially in tough conditions. It monitors the wheel speed, steering angle, and road conditions to adjust and adapt your vehicle perfectly to the weather conditions.
You'll love the way the Ford Explorer hugs the road, along with its curve control, stability and traction control, and safety airbags that will help limit your injuries if the worst case scenario of an accident does occur.
Honda CR-V
Available in All-Wheel Drive, this vehicle is optimal for winter driving with traction control, an anti-lock braking system, and electronic brake distribution to prevent any mishaps from occurring while on the road.
The Honda CR-V treats safety high with dual-front airbags, along with side airbags that can detect the height and seating position of the driver in order to determine the safety of deployment.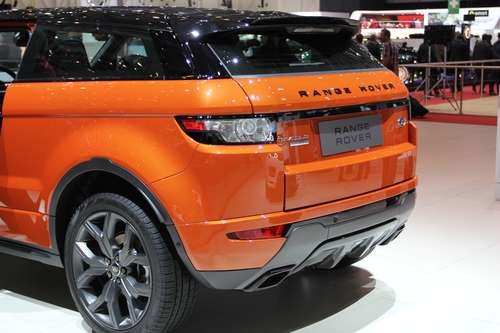 Land Rover Range Rover
This vehicle is known for its ability to go off-roading, so it handles the roads very well in unreliable weather. On the higher-end of the budget the Range Rover offers an intelligent 4WD system that grips any surface you are traveling on for the securest ride.
It has radar detection that lets you know where other vehicles are located, whether that's your blind spot, when coming up on a car, or pulling out of the parking lot, so you'll avoid those unwanted crashes.
Audi Allroad
The U.S. Department of Transportation gives the Audi Allroad 5-Stars in overall crash safety ratings, which can give you peace of mind if looking into purchasing this vehicle.
It comes with an anti-lock braking system that's perfect for keeping you from sliding into other vehicles in Utah's snowy weather. You'll also enjoy front and rear fog lights, an All-Wheel Drive system, and some extra elevation from the ground, perfect for keeping the slush from sticking to your car.
As always, shopping for the right car for your family takes a lot of time and research. To ensure your family's safety, pay close attention to all the safety aspects of a vehicle, the types of tires it has, the airbag situation, and the crash ratings. If the price of the vehicle doesn't match your budget, try an older version on some of the same models; when you find that car that's perfect for you, you'll be able to relax and know you are ready for this year's winter snowstorms.
×
Most recent Utah stories