Estimated read time: 4-5 minutes
This archived news story is available only for your personal, non-commercial use. Information in the story may be outdated or superseded by additional information. Reading or replaying the story in its archived form does not constitute a republication of the story.
Most parents understand the importance of talking to their kids about the dangers of alcohol use. Beyond the potential impact on physical health, kids who drink can be at risk for accidents and injury, physical and sexual violence—not to mention opening the door to drug use and addiction.
For many parents, sitting down to have a conversation about alcohol with their children can be very hard to do. It likely also should occur much earlier in children's lives than most parents think.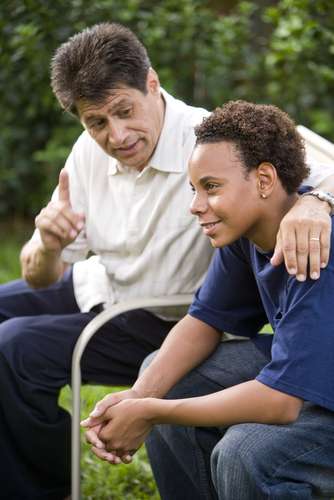 By 14-years-old, in junior high, people are already enticing kids to try and do things," says Kristi Kleinschmit, M.D., a physician at the University of Utah's Neuropsychiatric Institute and an expert in child and adolescent psychiatry. "If we don't arm them with data, they aren't going to be able to make good choices."
Binge drinking—consuming multiple alcoholic beverages within a short window of time—is a particular concern for teens. Data from the Centers for Disease Control shows that 90 percent of youth alcohol consumption occurs in episodes of binge drinking.
Utah's youth aren't immune, despite the wide influence of the state's predominant religious culture that eschews alcohol use. In fact, data from a 2013 survey by the state health department found that 65 percent of Utah's 12th graders that drank in the previous 30 days reported episodes of binge drinking and the rates were high among 8th and 10th graders as well.
Now a new study suggests researchers may be able to predict which teens may be destined to become binge drinkers by age 19. Their findings may also provide parents with a roadmap to behaviors and patterns that might leave their kids at risk.
Led by University of Vermont associate professor of psychiatry Hugh Garavan and Robert Whelan, a University College Dublin lecturer, the study assessed 2,400 14-year-olds in eight European cities to determine how many would begin drinking by age 16, and then followed them over three years to see if the predictions for alcohol use held true.
The study points to no single trigger for binge drinking, Garvan has said, but instead found —with 70 percent accuracy — that multiple factors contribute to the behavior, including variables like personality and a lack of conscientiousness. Among the other red flags for teens:
Suffering multiple stressful life events
Family history of drug use
Engaging in impulsive risk taking
Having a first drink by age 14
Interestingly, the study also found that teens with larger brains may be particularly at risk, because their brains are more immature and still undergoing significant changes, Garavan has said.
That makes sense, says Kleinschmit, who notes that teens often have difficulty assessing the consequences of their decisions in part because their frontal lobes are still developing.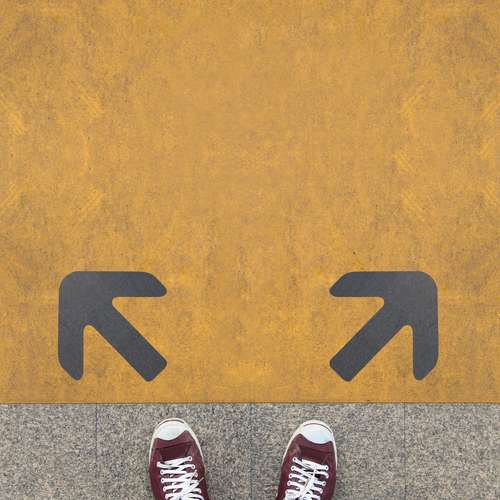 "The brain is still gaining the ability to think and plan and organize well after your teens," she says. "But there are also variables between teenagers. Some kids' brains will mature quicker than others, so as parents, we should be paying attention to where kids are in their decision-making, not just to where they are chronologically."
Significant changes in behavior, including increased moodiness or isolation, can also be signs that a teen is struggling and might be engaging in risky behaviors, she says. Monitoring a child's use of social media, asking questions, and getting to know their friends, can also provide parents with clues to how kids are coping, Kleinschmit says.
And as hard as it might be some days, keeping the lines of communication open—both by talking and listening—is critical, says Kleinschmit, who has has seen children as young as 12 already experimenting with alcohol.
"I think the other piece is helping them to develop some confidence so that they are be able to say no," she says. "You can even practice talking it through with them, by asking, 'If all your friends are going to do this, how can you say, no?' Then you are not just leaving them with a choice between running away and feeling like they just have to go along."
In conservative Utah, where many families are members of the Church of Jesus Christ of Latter-day Saints, Kleinschmit says she fears some parents may mistakenly think their kids won't try anything labeled off-limits by their church.
"A lot of parents may feel that protects their kids," she says. "The mistake then is not talking, because you think it's probably something you don't have to worry about."
Kleinschmit recommends erring on the side of more information and conversation, regardless and encourages parents who might struggling with this on their own to enlist the help of their child's pediatrician or the family physician.
And, she adds, don't be afraid to revisit the topic, adding new information, data or coping tips as your child changes and grows. "It doesn't ever hurt to bring it up again," she says.
Check out other Ask an Expert articles here.

×
Most recent Utah stories