Estimated read time: 4-5 minutes
This archived news story is available only for your personal, non-commercial use. Information in the story may be outdated or superseded by additional information. Reading or replaying the story in its archived form does not constitute a republication of the story.
SALT LAKE CITY — Thinking of fun ideas for date night can occasionally be a tricky feat.
For those who are looking to try something new, we compiled a list of entertaining KSL Deals that could make for a memorable night out on the town.
Meal at Toscana & two Cinemark tickets ======================================
Enjoy a night of classy dining with this deal, which includes $50 of credit for the upscale eatery Toscana. The restaurant has been serving Italian cuisine in downtown Salt Lake City for more than 10 years, offering items like lasagna and a piccata di pollo al limone.
Follow up the tasty meal with the movie of your choice at any Cinemark location.
Location: 307 W Pierpont Ave., Salt Lake City
Price: $49
For more information, click here.
Improvables show & concessions for two ======================================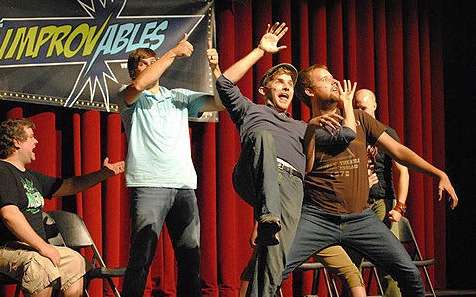 Those who want a night filled with laughter can check out a live improv show put on by The Improvables. The family friendly comedy troupe was voted Utah's second best comedy improv group in 2009.
The deal includes tickets and concessions for two people.
Location: 525 N. 400 West, Centerville, on Friday nights, 140 E. Center, Clearfield, on the second Saturday of each month
Price: $10
For more information, click here.
MovieGrille for two ===================
Couples can enjoy a classic dinner and a movie date by doing both activities at the same time. At MovieGrille, customers watch a movie from the comfort of a leather seat and have the option of ordering from a menu that includes deep-fried macaroni and burgers topped with blue cheese and bacon.
The deal is for two movie tickets.
Location: 2263 Grant Ave., Ogden
Price: $8
For more information, click here.
Admission for two to the Natural History Museum ===============================================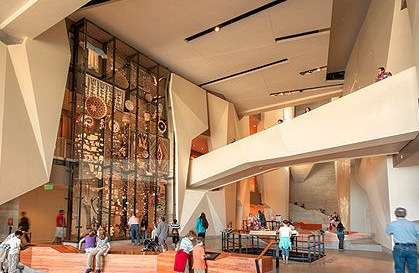 Take the opportunity to make date night an entertaining educational experience by visiting the Natural History Museum. It is home to a large collection of dinosaurs, in addition to interactive exhibits that tell the story of Utah's history. One of the museum's special, temporary exhibits is about the bond between humans and horses.
The deal is for two tickets to the museum.
Location: 301 Wakara Way, Salt Lake City
Price: $15
For more information, click here.
Strangling Brothers Haunted House =================================
A visit to the Strangling Brothers Haunted House could provide an excuse to draw closer to your companion. It follows the "tale of two twisted circus clowns" and was voted the scariest haunted attraction in Utah, according to the company.
The deal is for one VIP Fast Pass, which takes users to the front of the line.
Location: 98 E. 13800 South, Draper
Price: $23
For more information, click here.
Black Island Farms Nightmare Acres ==================================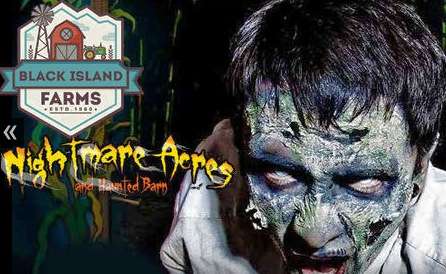 The tagline of this spooky spot is, "Pay to get in, pray to get out!" Black Island Farms is home to both a haunted barn and 28-acre maze where visitors can enjoy a good fright or get lost. Other activities include a cow train, pig races, farmers market and bonfires.
The deal includes one pass to Nightmare Acres and admission for one to the corn maze, plus all courtyard activities.
Location: 3178 S. 3000 West, Syracuse
Price: $11
For more information, click here.
Dine at Hearth on 25th ======================
Spend some quality time at a restaurant located on Ogden's Historic 25th Street, which was recently named "one of the greatest streets in America." The restaurant's hearth, a Tuscan wood-burning oven, is reported to be the center of the kitchen.
Those who purchase the deal will receive a $50 gift card for the restaurant.
Location: 195 Historic 25th Street, Ogden
Price: $35
For more information, click here.
Couples massage at Utah Valley Massage Therapy ==============================================
Set aside some time for relaxation with a couples massage. Utah Valley Massage Therapy specializes in releasing chronic muscle tension and reducing physical and mental fatigue, according to its website.
The deal is good for a one-hour couples massage, including aromatherapy and steam towels.
Location: 3300 Running Creek Way, Lehi
Price: $78
For more information, click here.
×
Photos
Related links
Most recent Utah stories