Estimated read time: 3-4 minutes
This archived news story is available only for your personal, non-commercial use. Information in the story may be outdated or superseded by additional information. Reading or replaying the story in its archived form does not constitute a republication of the story.
MURRAY — There is something different about Murray football this year.
"The kids are now coming around where they expect to win when they take the field," said head coach Mike Richmond.
The Spartans (4-2) are enjoying their best start to a season in 14 years.
In their first two seasons under Richmond they had two wins combined. This season they already have four victories and they won their first region game in four years.
"We got together as a group in the offseason and decided enough is enough," Richmond said. "We're going to be the team that makes a change and changes the culture around here."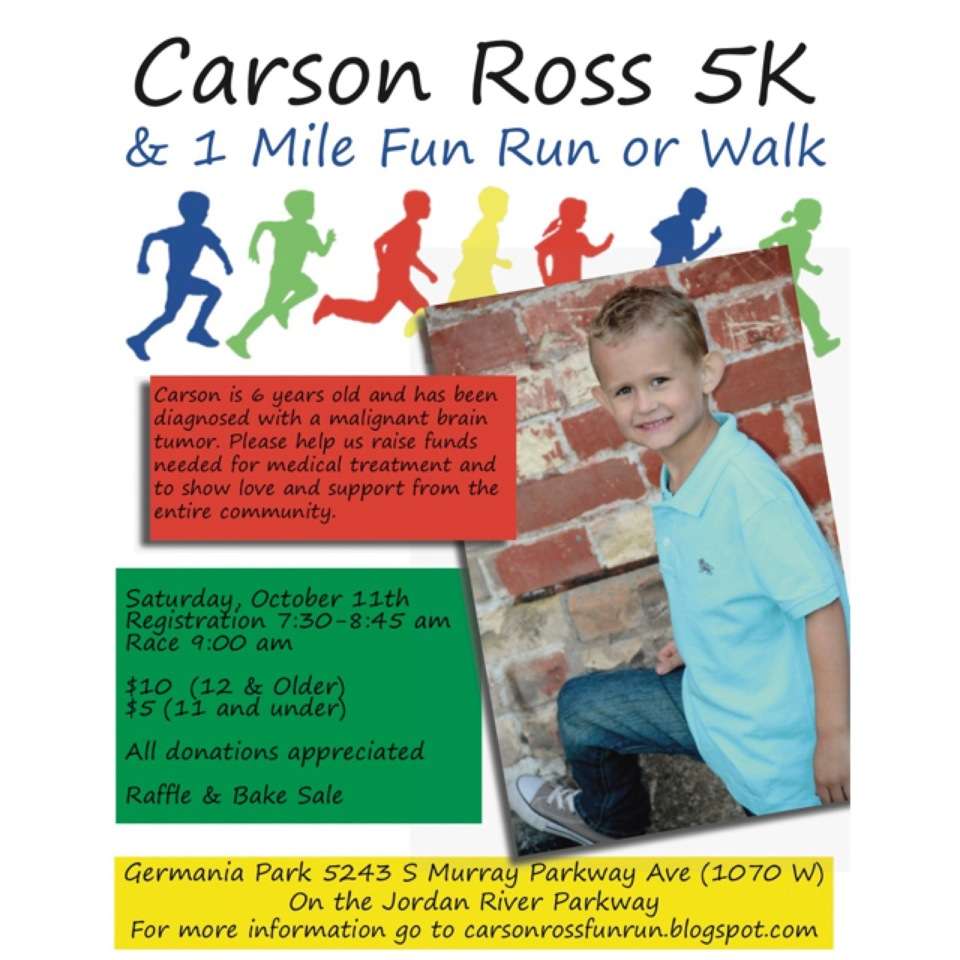 That culture change has led to greater team unity. Working together to change the program has forged a bond among teammates.
Devin Ross is a junior at Murray and decided this summer to play football for the first time. He was immediately embraced by his teammates while he was dealing with the most devastating news of his life.
His 6-year old brother Carson was diagnosed with medulloblastoma, a cancerous brain tumor. Doctors removed 99.5 percent of the tumor Aug. 1 at Primary Children's Hospital.
"I wouldn't expect it to happen to my little brother like that," Devin said. "It just caught us off-guard."
Carson is now undergoing radiation and chemotherapy treatments and suffers from a side effect of the surgery called cerebella mutism. He's had to learn how to swallow and talk again and suffers from partial paralysis of his face.
He also lost his hair.
"Carson has been a rock," said his mother Nikki. "He's incredibly strong. He's given us all strength to keep going. He's been an example to all of us."
"I think that's the biggest thing that has gotten us through it is all the love, support and prayers that everyone had for Carson," said his father Steve.
Inspired by Carson and his fight against cancer members of the Murray football team wanted to do something to show their support.
Some of them got together and shaved their heads: "My brother was really happy about it," Devin said.
---
Carson has been a rock. He's incredibly strong. He's given us all strength to keep going. He's been an example to all of us.
–Nikki Ross
---
It was something simple but it meant a lot to Carson for so many young men who he looks up to to show that kind of support.
"That meant a lot to Carson," Nikki said. "I think Carson has felt pretty special."
"The doctors asked him how his weekend went and he brings up the fact that everyone came over to shave their heads," Steve said. "It's meant a lot to him."
There are several reasons why Murray is playing better football, and Carson's courage is one of them.
"Things get tough out here on the football field. It's hot. You get tired. You get beat down. I know a lot of them are saying, 'hey, this is nothing compared to what Carson is going through' and the battle he has on his hands. It's been a nice sense of inspiration for us but at the end of the day we're all concerned about Carson," Richmond said.
The football team is just some of many people in the community who have reached out and offered their support to the Ross family.
"I didn't ever realize how much support really mattered," Nikki said. "It means a lot but until you go through something like this you realize that you really turn to people and people can really lift you. We have felt a lot of love and a lot of support and it has gotten us through each and every day."
If you would like to help Carson and his fight against cancer there is a 5K fun run being held Oct. 11 to help raise money for his battle. Visit carsonrossfunrun.blogspot.com for more information.
×
Related links
Most recent Utah stories