Estimated read time: 2-3 minutes
This archived news story is available only for your personal, non-commercial use. Information in the story may be outdated or superseded by additional information. Reading or replaying the story in its archived form does not constitute a republication of the story.
LOGAN — Utah State University is blazing trails at the Bonneville Salt Flats with a race car fueled by algae and safflower seeds.
Researchers are using the speedway to market what they believe is the fuel of the future.
For some, salt is the stuff dreams are made of.
"Racing on the salt is something I've been wanting to do for probably 35 years," said Steve Menendez.
Menendez came all the way from St. Louis, Missouri, to break a record at the World of Speed. He went nearly 135 miles per hour in a small-engine diesel truck. That's about 30 miles per hour over the previous record.
"I've been dreaming about this for so long, and I come out on our first trip to Bonneville and then set a record, and bump our own record. Nothing beats it," he explained.
After breaking a world record with regular diesel, he then teamed with a different kind of racer — the kind that wears a lab coat — for a second run.
Michael Morgan, a research assistant at Utah State University, was out to prove something.
"Not only can we run it in our everyday cars, but when we want to, come here and run it as fast as we possibly can," he said.
The diesel fuel his team made with algae and safflower seeds can stack up to the real thing, he said.
"I know that the world only has so many resources. We're using them up quickly," he said.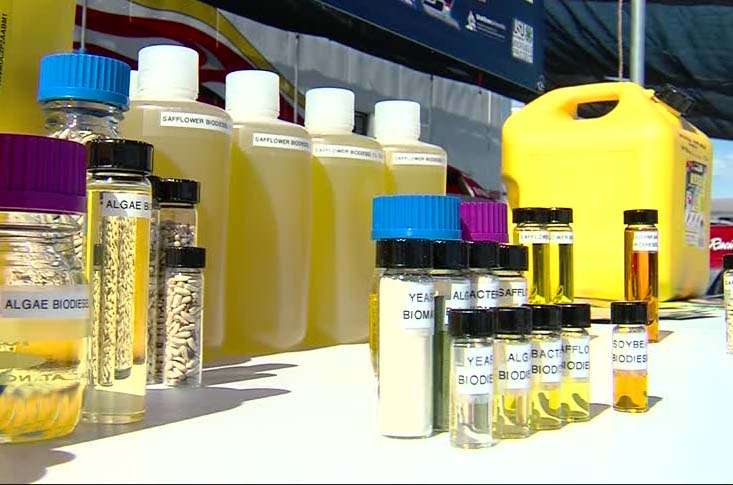 The type of biodiesel he used is expensive, but cost continues to decline as research moves forward.
The governing board at the salt flats does not take records made using biodiesel, so for Morgan it was all exhibition. Still, he said it's worth a start.
"Here is where the world pays attention," he said. "It's one of those places that this really is the Mecca of speed for the world."
The thirst for speed doesn't hurt, either. After fueling with a mix of 20 percent biodiesel, Morgan suited up and got ready to ride on the back of a Dodge Rampage. It was a tribute to former colleague Dallas Hanks.
"Cancer actually took him away from us here in June," Morgan said.
Hanks created the safflower seed fuel, making Morgan's drive at more than 100 miles per hour a bit of a personal journey to fulfill a friend's dream.
"We want people to know about the work that he did," Morgan said.
×
Photos
Related Stories