This archived news story is available only for your personal, non-commercial use. Information in the story may be outdated or superseded by additional information. Reading or replaying the story in its archived form does not constitute a republication of the story.
This story is sponsored by Mountain America Credit Union. Our extensive network of branches and ATMs spans much of the Intermountain West, including Utah, Idaho, Nevada, Arizona and New Mexico.
Taking on a mortgage will most likely be the largest amount of debt you'll ever acquire. For some, the very thought of it is daunting; for others, the very thought of owning their own home one day is liberating and exciting. Although mortgages can be tricky to deal with, if you're armed with basic knowledge and some key principles you can save a lot of money in the long run and achieve your goal of owning a home.
Prepayments and a large down payment can cut mortgage interest
The shorter the mortgage term, the sooner you will be able to pay off your home. It's not rocket science, but it is something to consider for those who are in good financial standing.
A shorter mortgage term also helps reduce the amount of interest you'll have to pay, allowing you to build your home equity at a faster pace. However, there can be trade-offs when selecting a short-term mortgage. A higher monthly payment can cause problems if you can't keep up with the debt, which is why many people select 30-year mortgage terms instead of 15-year terms.
Big down payments
Experts say that a homeowner should try to put 20 percent of the cost of the home down. This way mortgage insurance isn't necessary.
Mortgages for more than 80 percent of the purchase price must be insured, and the insurance premium is added to the monthly payment. For example, a home purchased for $200,000 with a 20 percent down payment would have a down payment of $40,000, and you would take on a mortgage of $160,000, or the remaining 80 percent of the value of the home.
In addition to avoiding mortgage insurance, the borrower would then have the $40,000 down payment that would be considered equity to borrow against later on in the form of a home equity loan or a home equity line of credit.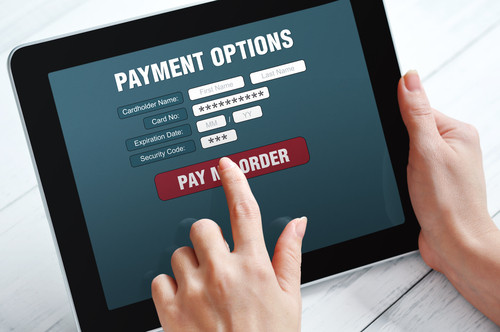 Prepayments can come in handy
Sometimes lenders will offer prepayment privileges to entice you to sign on the dotted line. This allows you to pay a lump sum of your principal amount without penalty. Typically, you can then pay a lump sum every year up to a certain maximum percentage of the outstanding mortgage amount.
This is good because it reduces your principal amount and allows more of your monthly payments to go to the principal amount, which generally shrinks your interest costs. Another way to pay your principal faster is by implementing a weekly or bi-weekly payment schedule instead of monthly payouts.
Two pressing questions for mortgage seekers
Deciding on the right mortgage policy can be a difficult decision, but don't worry: taking a look at some of these common questions and concerns will help you figure out what kind of mortgage is the best for you.
1. How much can I afford to spend each month?
Assess your budget to determine how much you can spend each month while still living comfortably within your means. You don't want to go overboard on a mortgage and feel a financial pinch every time your payment comes due. Speak with your lender and ask your mortgage broker to help you figure your mortgage payment under different terms for the best available rate.
2. Am I close to retirement?
Your mortgage payment will likely be one of the largest monthly expenses that you will need to make. If you plan on retiring from your job soon, you might want to consider the amount of debt you owe your mortgage lender — especially if your income is slated to drop after you retire.
Make sure you calculate how much income you will be receiving after retirement compared to what you received while being employed. If the numbers don't add up, you might have to consider postponing retirement while you get your finances in order, or rethink the type of home you can afford.
×