Estimated read time: 4-5 minutes
This archived news story is available only for your personal, non-commercial use. Information in the story may be outdated or superseded by additional information. Reading or replaying the story in its archived form does not constitute a republication of the story.
This story is sponsored by Harmons. Want to talk to us in person? Stop by your local Harmons today for fun, friendly food advice.
Looking to add a little spice to your recipes? It's that time of year again to stock up on fresh roasted chiles at Harmons! Right now Harmons is selling bushels of fresh chiles…and at five of our stores we can even roast them for you on weekends.
Chile roasting is a great way to add some delicious spice and flavor to your favorite recipes. If you aren't able to stop by one of our roasting locations or if you want try roasting your own chiles, here are some great tips: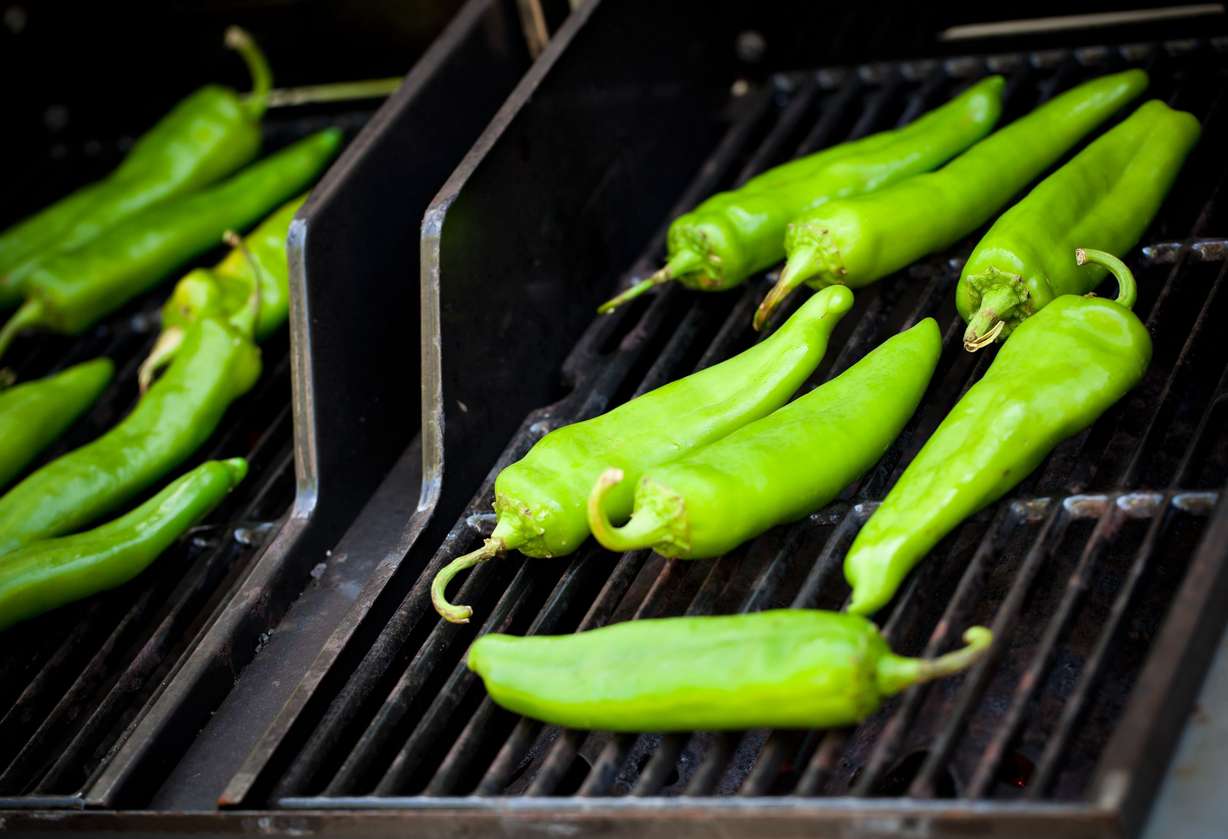 Blistering
There are several ways to blister pepper skin for easy removal. Fire-Roasting, steam injection, microwave heating or any other source of high heat applied directly to the surface of the pepper will cause the skin to blister. Roasting slowly over a flame creates caramelization of sugars, which adds distinct flavor to the final product.
Oven or Broiler Method: Place chiles in a hot oven or broiler at 400ºF for 6-8 minutes or until skin blisters away from the flesh of the chile.
Range-Top Method: Cover gas or electric burner with a layer of heavy wire mesh and place chiles on mesh once it's hot. Remove once skin is blistered.
Outdoor Grill Method: Place on a charcoal or gas grill about 5-6 inches above heat source. Remove once chile skin is blistered. After blistering, chill chiles immediately to ensure food safety.
Peeling
Peeling the skins is eased by placing the roasted peppers in a microwave safe or heat tolerant covered container or Ziploc bag that will allow steam to release from the roasted peppers. Once cooled, the blistered skin will pull off the chile flesh with a gentle tug and an occasional rinse with water. Whole peppers can be frozen unpeeled and are easier to peel after freezing.


What culinary questions do you have? Let us know! Email our Harmons chefs at askachef@harmonsgrocery.com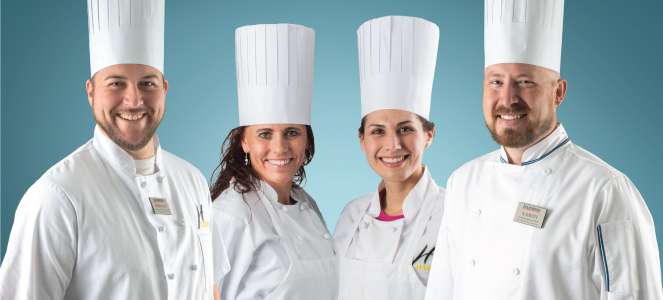 Packaging
For safety and quality, roasted peppers should be completely cooled in an ice bath or refrigerator to less than 40ºF within 2 hours following exposure to heat, and must be used or frozen within 3 days of storage in the refrigerator.
Pack unpeeled chiles in Ziploc bags, heavy aluminum foil or freezer wrap; press down to remove air; seal. Peeled chiles, whole or diced, can be packaged in Ziploc bags or rigid containers of glass, metal or plastic. Leave one half inch of head space. Label and date.
Cautions
Wear gloves and glasses to protect your skin and eyes from possible contact with the capsaicin oil that produces the heat found in chiles. To remove capsaicin from your skin, rub the affected area with olive oil or vegetable oil, wipe off with a paper towel, and then wash thoroughly with plenty of soap and water and dry with a paper towel.
This is especially important before engaging in other activities where your hands may touch your skin. If you wear contact lenses, you may want to remove them before processing hot chiles.
Now that you know how to roast your chiles, here is a delicious (and simple!) recipe to use them in: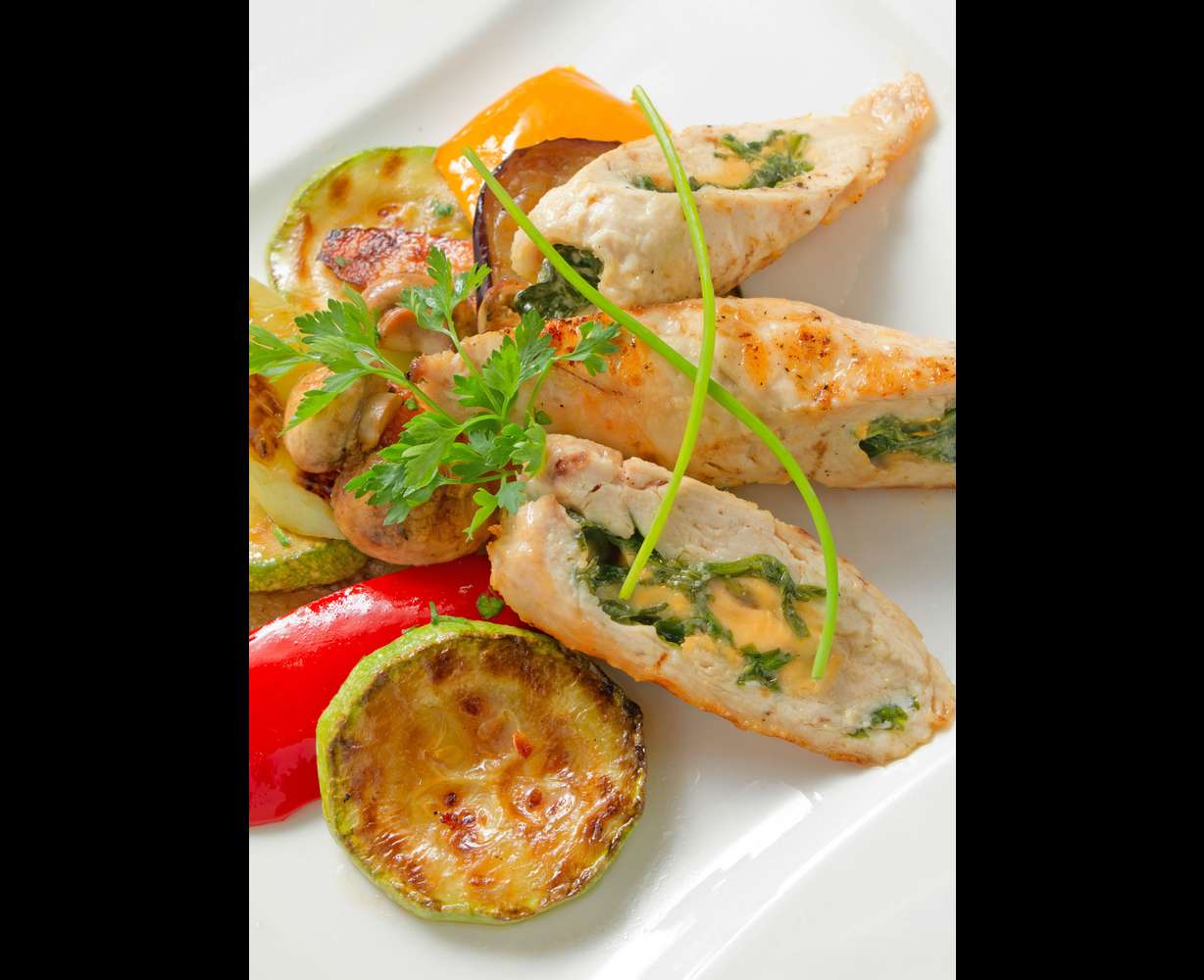 Peach & Green Chili Stuffed Chicken
Ingredients
4 (5 oz.) chicken breasts
2 peaches, peeled and diced
1-2 Anaheim green chili's, roasted, seeded diced
1/2 cup paparazzi peppers, very small dice (available on Harmons olive bar)
1 cup grated green hatch chili cheddar
Fresh parsley or cilantro, minced
Salt and fresh ground pepper
Directions
1. Heat oven to 350 degrees. Cut a pocket into the side of chicken breast. Season with salt and pepper.
2. In medium mixing bowl combine remaining ingredients. Stuff 1/4 of ingredients into chicken pocket.
3. Heat medium sauté pan over med-high heat. Coat the bottom of pan lightly with oil.
4. Sauté chicken for 3 minutes on each side.
5. After, cover and place pan in oven and bake for 15 minutes. Remove cover, and continue to cook until chicken is fully cooked and juices run clear.
I love to serve my stuffed chicken with this delicious twist on classic cornbread. The chiles add just enough spice, and compliment the sweet honey flavor: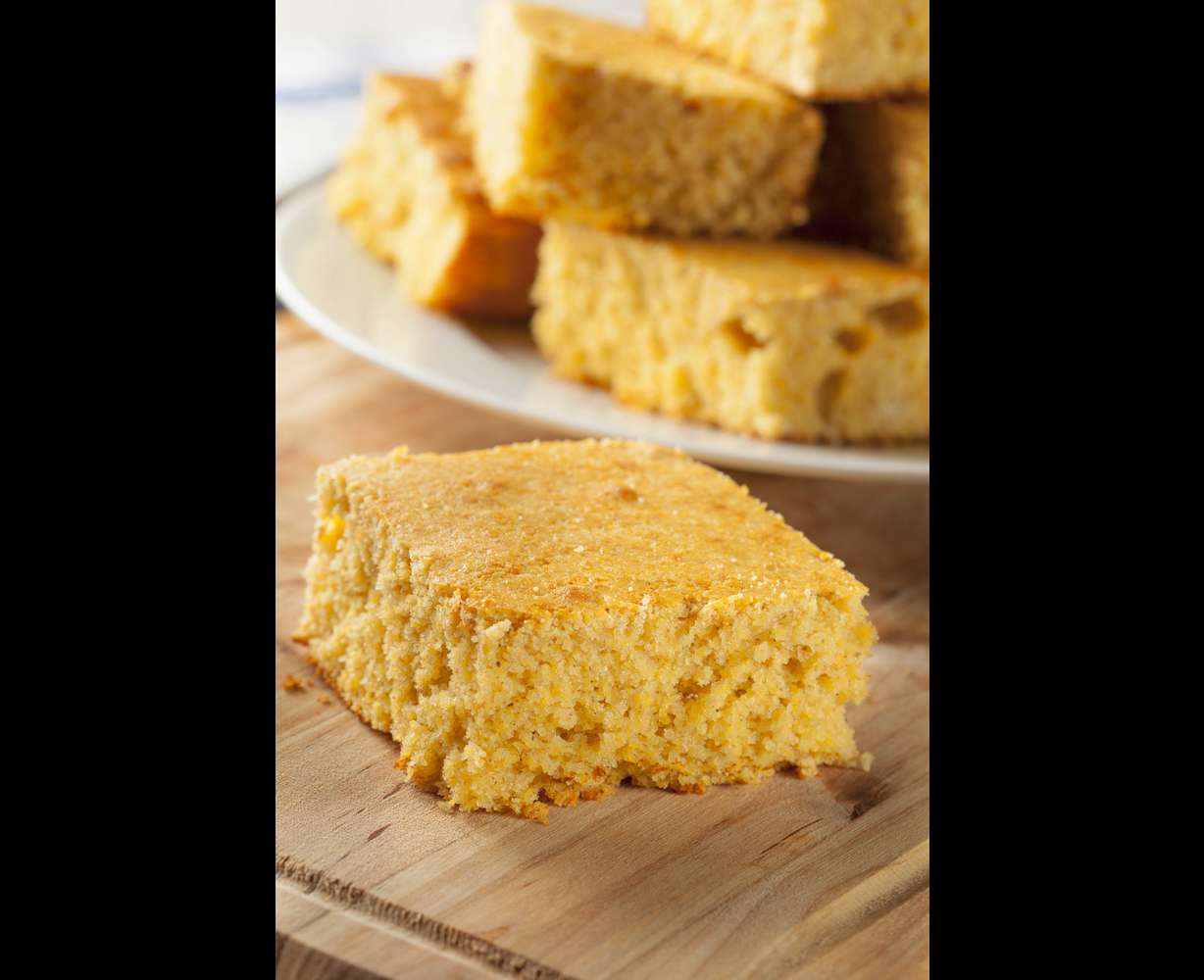 Roasted Chile Cornbread
Ingredients
2 Poblano chilies, roasted, peeled, deseeded, diced
1 cup flour
1 cup corn flour
1/2 cup honey
2 teaspoons baking powder
1 teaspoon baking soda
1 teaspoon salt
1 cup cotija cheese, crumbles
1 cup buttermilk
2 large eggs
1/4 cup (1/2 stick) unsalted butter, melted, cooled
Directions
1. Preheat oven to 400°F. Butter 9 x 5 x 2 3/4-inch metal loaf pan.
2. Whisk flour, corn flour, honey, baking soda, baking powder, and salt. Stir in cheese.
3. Whisk buttermilk, eggs and butter in another medium bowl.
4. Add egg mixture to dry ingredients and stir just until blended. Mix in chilies.
5. Transfer batter to prepared pan or skillet.
6. Bake bread until deep golden brown on top and tester inserted into center comes out clean, about 45 minutes.
7. Cool in pan on rack 10 minutes. Turn bread out onto rack and cool completely.
If you are looking for even more culinary inspiration, check out our other Ask a Chef articles. There you'll find recipes for main dishes, desserts and more!
×
Most recent Utah stories