Estimated read time: 3-4 minutes
This archived news story is available only for your personal, non-commercial use. Information in the story may be outdated or superseded by additional information. Reading or replaying the story in its archived form does not constitute a republication of the story.
Team coverage The body of a Sugar House woman who had been missing for several days has been discovered thousands of miles from home. Now police are trying to piece together exactly what happened but admit there are more questions than answers at this point.
It was a grisly find at the 76 Inn in Branson, MO. Fifty-year-old Deborah Jones' body was found stuffed in a storage container in her car at a Branson motel. Her ex-boyfriend and a West Valley woman were inside that motel. Tonight they are awaiting extradition to Utah.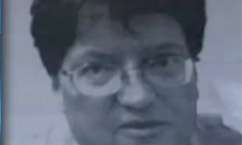 Housekeeper Patti Wardynski said, "When they came out with the gloves and evidence bags, my boyfriend said, 'There's a dead body in that car.'"
Police are not calling this a homicide, at least at this point. But Jones' family thinks otherwise and from the beginning suspected that the ex-boyfriend was involved in Deborah's disappearance. Bryan Jones, Deborah's son, said, "Although we're not sure it's a homicide, we're pretty sure what happened. The person responsible is a despicable piece of human flesh. He's a monster. We hope he's prosecuted to the fullest extent of the law."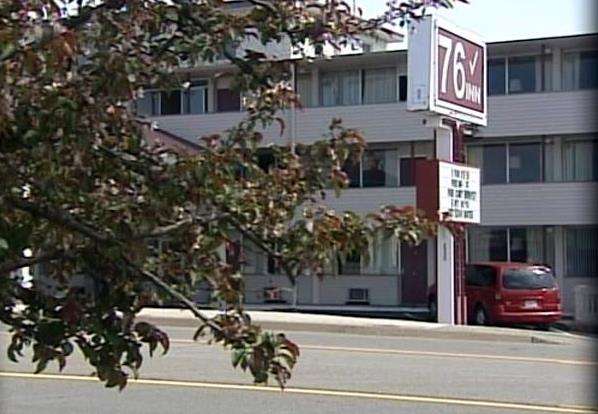 West Valley resident Patricia Murray and Michael Doyel, Jones' ex-boyfriend, were taken into custody.
Deborah Jones ended her relationship with Michael Doyel a couple weeks ago. She had enough concerns about him that she turned to police. Salt Lake City Police Chief Chris Burbank said, "There were some harassing phone calls taking place. And, again, she felt there was some fraud, use of credit cards improperly."
Doyel's mother tells the Deseret News her son admitted the couple had been having problems, and there had been some "punching, slapping and shoving," elements that would have helped Jones get a protective order.
Asha Parekh, with the Family Justice Center, said, "When a victim makes a decision to leave an abusive relationship, usually the risk of danger is very high."
That's why the Family Justice Center does a lethality assessment for every client, then counsels them on safety planning. The center partners with several agencies, including police, prosecutors and the Legal Aid Society of Utah, to make steps like filing a protective order easier.
National numbers show lethality rises when a person files for a protective order but drops dramatically once the order is granted.
Stewart Ralphs, with the Legal Aid Society of Utah, said, "A year after they've obtained a civil protective order, 88 percent report there's been no further violence."
Deborah Jones made an appointment to further discuss a protective order Thursday but never showed. Four days later, she was found dead.
Domestic violence experts don't want the story to deter anyone from seeking help. In the case where someone fears for their life, they can provide shelter and child care.
While investigators sort out the facts of the case, a son grieves for a mother he lost too soon. He says, "We're deeply saddened by the recent developments. Debra has nothing but love and compassion for others."
E-mail: sdallof@ksl.com
E-mail: gkennedy@ksl.com
E-mail: mgiauque@ksl.com
(The Associated Press contributed to this story. Copyright 2008 by The Associated Press. All Rights Reserved.)
×
Related links
Most recent Utah stories