Estimated read time: 3-4 minutes
This archived news story is available only for your personal, non-commercial use. Information in the story may be outdated or superseded by additional information. Reading or replaying the story in its archived form does not constitute a republication of the story.
VIRGIN, Washington County — An Army nurse from Utah crash-landed in Albania in World War II, along with a dozen other nurses. They lived by their wits behind Nazi lines for several months, aided and hidden by anti-Nazi partisans.
When Clarann Porter Hughes was a little girl, she rarely saw her Aunt Helen, but she keeps a photo on display all the time.
"I'll never forget her," Hughes said.
Helen Porter was usually away on military duty, but she often sent packages.
"She also sent me a box of her blue nursing uniforms to dress up in," Hughes remembered.
Porter was involved in one of the most remarkable rescue operations of World War II.
It was a big story back then — Army nurses rescued from behind enemy lines.
Most of the details were kept secret or falsified. One report said the nurses were in Yugoslavia. They were actually hiding out in Albania.
As recounted in a recent book, "The Secret Rescue," the nurses' ordeal began in November 1943 when 13 American nurses and 13 medics were on a flight to Bari, Italy.
"They got caught up in a storm and before they knew it, they had crossed the Adriatic," Cate Lineberry, author of "The Secret Rescue," said. "(They) were running out of gas."
"They started shooting at us. We were forced to crash-land in Nazi-occupied Albania," said Harold Hayes, the last living survivor at the time Lineberry wrote in her book.
For two months, the main group traveled hundreds of miles through Nazi-controlled territory.
"I think they really had luck on their side," Lineberry said. "There were so many instances of near misses, near death experiences."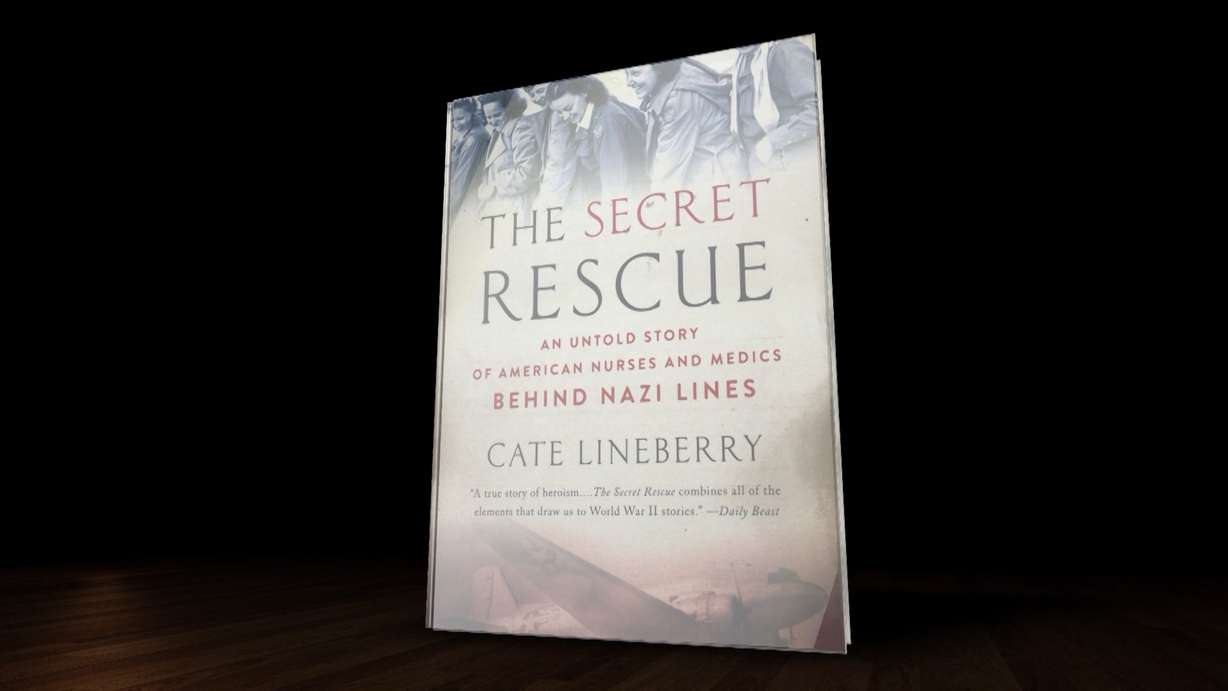 They were escorted and sheltered by anti-Nazi partisans, communists, who eventually led them to a rendezvous with British and American rescuers.
Very early on, Porter and two other nurses were separated from the main group during a Nazi attack.
The trio of nurses spent five months behind enemy lines. They survived mainly because a prominent, wealthy Albanian family took great risks to help the Americans.
"They had a secret room in the basement where they hid them," Hughes said. "But there were Nazis that established themselves right across the street from the house."
Partisans were able to smuggle Porter and the other two nurses out dressed as Muslims. Details were kept secret for decades.
"She appeared at our house one day," Hughes remembered. "They said that she had been freed, and that she had been smuggled out of Albania by the people who lived there."
For decades after the war, U.S. officials worried that those who helped the Americans might face retribution.
"We were not to talk to anybody about where we had been, anyone who had helped us and how we escaped," Hayes said.
Helen Porter married after the war. She completed a career in the military and died of cancer at age 55.
"I don't know if you'd call her a hero," Hughes said. "But they were certainly courageous."
×
Photos
Related links
Related stories
Most recent Utah stories