Estimated read time: 3-4 minutes
This archived news story is available only for your personal, non-commercial use. Information in the story may be outdated or superseded by additional information. Reading or replaying the story in its archived form does not constitute a republication of the story.
SALT LAKE CITY — The oldest general authority of The Church of Jesus Christ of Latter-day Saints will celebrate a birthday this week: Elder L. Tom Perry, of the church's Quorum of the Twelve, will turn 92 on Tuesday.
His son and daughter said even with another milestone birthday, their father isn't slowing down, and his enthusiasm and positive outlook on life continue to inspire them.
"He had never had a down day in his life; and if it was a down day, it's very different than anybody else's down day," said Lee Perry, Elder Perry's son.
That characteristic was echoed by Elder Perry's daughter, Linda Nelson.
"He doesn't dwell on the negativity," Nelson said. "He just is optimistic."
Lee Perry said he got to know his father even more as he wrote Elder Perry's biography, beginning with his childhood in Logan through his call as an LDS general authority in 1974. The younger Perry is now documenting his father's service as an apostle in a second volume of the biography, scheduled for publication in 2016.
"He just feels like his life is only important in terms of the lessons it can teach. And I think that is very consistent with the kind of person he is," Lee Perry said.
Elder Perry's children attribute his energy and enthusiasm to his faith in God.
---
I think it is one of the secrets to (Elder L. Tom Perry) being as healthy as he is now, is he doesn't let things weigh on him.
–Lee Perry, son
---
"I think it is one of the secrets to him being as healthy as he is now, is he doesn't let things weigh on him," Lee Perry said.
While LDS Church members typically only see Elder Perry in general conference, his family knows him as a hard worker who loves being "Grandpa," and at age 92, they said he has a work and travel schedule even his children can't keep up with.
"I don't have the ability to keep track of him. He just goes too much," Lee Perry said.
"We keep track of him from people who post things on Facebook," Nelson said.
While his personality radiates happiness, Elder Perry has faced tragedies in life. He lost his oldest daughter to breast cancer at age 33, and his wife, Virginia, passed away from cancer in 1974 — just eight months after he was called as an apostle.
"Linda, my mother, was the heart and glue of our family," Nelson said. "She was just this silent, behind-the-scenes person who just supported him in all he did."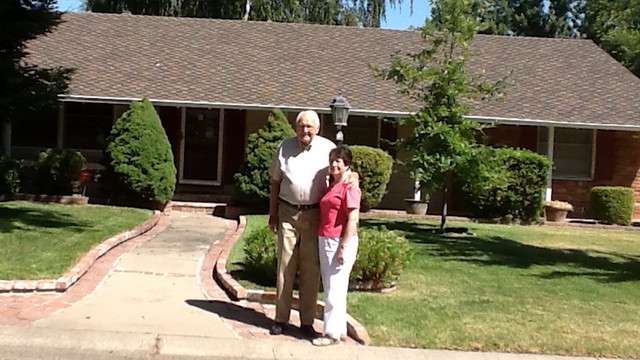 Elder Perry remarried in 1976, and his children said he relies on their stepmother, Barbara, to sustain him in his church responsibilities.
"She takes extraordinary care of our father," Lee Perry said. "It's just remarkable how committed she is to him."
With another birthday this week, Elder Perry's children said they can only smile when they look back at his accomplishments in their father's 92 years.
"I think his example gives me something to aspire to," Lee Perry said. "He just embodies a follower of Christ, a disciple of Jesus Christ, and he does it so well. He just gives us someone to look up to."
While Elder Perry's children said they don't know what the future will bring, they are certain their father's positive, can-do attitude will always be part of his life.
"You know, he is just going to be going full force as long as he can, and he is going to give it everything that he has," Nelson said.
The siblings said their family gathered together Friday at the Salt Lake Bees game to celebrate Elder Perry's birthday. His actual birthday, on Tuesday, will be a quiet one, they said, but it will include some cake and ice cream.
×
Photos
Related stories
Most recent Utah stories