ST. GEORGE — A beloved middle school teacher died Friday after being hit by a vehicle while she was jogging.
Terri Lusk was running with a friend along Red Hills Parkway around 7:30 a.m. when the accident occurred, according to St. George Police Sgt. Sam Despain. Lusk was heading westbound when a westbound vehicle hit her from behind, Despain said. Lusk was transported to a local hospital where she later died from her injuries. The other jogger was not injured in the accident.
"It is kind of a freak thing," Despain said. "This is not necessarily a spot in St. George that is prone to having people hit by cars. It's just an unfortunate accident."
Lusk taught at Dixie Middle School for 23 years and was a prominent figure in the community, according to fellow teacher, Laura Vanderslice. Vanderslice said Lusk taught honors biology and earth systems at the school, and she often collected animals to display in the classroom for her students.
"She had chickens at her house and she had all sorts of different lizards and snakes and tarantulas and things like that," Vanderslice said. "She'd bring them into her classroom and share with her students, (these) different types of animals."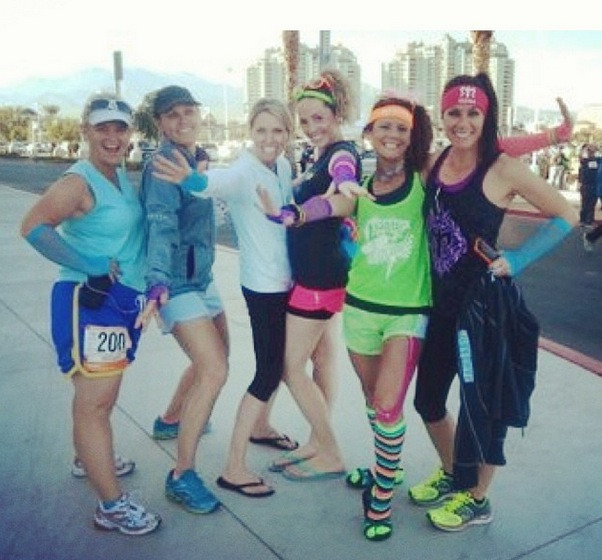 Vanderslice said Lusk was very active and that she loved the outdoors. Lusk grew a garden and often went hiking and ran several Ragnar races and the St. George Marathon multiple times, Vanderslice said.
"There was always some race on the horizon that she was training for," she said.
Another fellow teacher, Kacey Rude, said Lusk had been training for an upcoming marathon at the time of the accident and that she went running almost every morning. Rude said her death will greatly affect the community.
"St. George is a very close community," she said. "Everybody kind of knows everybody. It's just devastating, especially for the community. So many people have either worked with her or taken classes from her. It's heartbreaking."
Rude said Lusk was an amazing teacher who showed dedication to her students by going to great lengths to help them succeed.
"That was really important to her," Rude said. "It didn't even have to be her own student. Anybody who was concerned about one of their students, she would go above and beyond. She would work with them. She took my history student into her own classroom and worked one-on-one with (the student) while I had another class to help get him caught up. That was really the type of person she was."
Vanderslice said Lusk had a husband and six children, two of which worked at Dixie Middle School with her as teacher's aides.
Despain said the accident is still under investigation, but no charges have been filed.


×
Photos