Estimated read time: 4-5 minutes
This archived news story is available only for your personal, non-commercial use. Information in the story may be outdated or superseded by additional information. Reading or replaying the story in its archived form does not constitute a republication of the story.
This story is sponsored by Mountain America Credit Union. Our extensive network of branches and ATMs spans much of the Intermountain West, including Utah, Idaho, Nevada, Arizona and New Mexico.
Home improvement measures can be great methods for enhancing the overall value of your home, or to take advantage of a home equity line of credit opportunity. As long as they're done with careful consideration and research, they're generally successful in establishing equity and garnering a greater resale price on a property.
A significant element of that research is in choosing the right contractors and service providers. There are a lot of scam artists out there, and not being duped has as much to do with knowing what to look for as it does knowing who to choose. Some signs of an impending scam are obvious, while others are very subtle. Either way, they should draw red flags.
Slow their roll
The less subtle scammers will generally present themselves in an overly aggressive, often pushy manner. If your first and only manner of contact is via cold call or they're dropping by the house because they were "in the area," that's probably not the beginning of a beautiful professional relationship.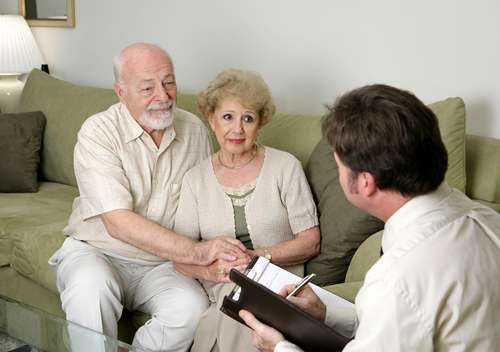 There are certain traits and proof legitimate businesses and contractors will present, often without request. Illegitimate service providers can't or won't provide things like in-state licensing, proof of insurance, accessible contact information, written contracts or customer references.
If you're skeptical of a prospective service provider, try looking up their contact information or calling the phone number they list. If those lead you to a rented mail drop box or a voice mail service, that's not a promising sign. Similarly, if a contractor can't produce a contract upon request, or isn't willing to draw one up and return with it, that should immediately call into question the validity of their enterprise.
Remember, most successful businesses have more formal ways of marketing themselves. This is especially true of contractors that provide services fostering interaction with their customers and word-of-mouth recommendations. Chances are, the good ones will present themselves without showing up at your door or calling you. Anyone who can't produce customer references is probably hiding something.
Some of the more obvious tendencies these scammers exhibit should have you politely shooing them off your property within minutes. If a sales pitch includes the words "leftover materials," "in the neighborhood" or "coming from another job," turn it down immediately. Legitimate businesses have plenty of jobs, and they don't go seeking them out randomly. Furthermore, they have ways to utilize their excess materials.
Similarly, demands or encouragement regarding rock-bottom prices or the desire to begin work immediately should be dismissed. It's one thing to prefer cash payments, quite another to require them. As a homeowner, it's in your best interest to have a paper trail of all your transactions for services and renovations anyway, so you should never be inclined to agree to such terms.
Where they prey
In the event a home-improvement fraud is less easy to identify and dupes you into beginning work on your home, there are certain suggestions they might make that will tip you off to their ulterior intentions. Driveway scams, for example, are common. A contractor might slather a substance on your driveway on the spot, claiming it will help seal it, while actually applying something as crude as motor oil that provides nothing and allows him to squeeze more out of you "for a great deal."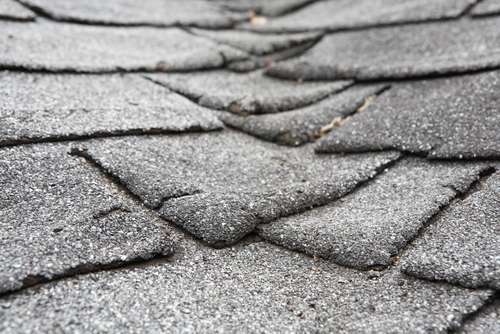 "Hot-tar roofing" is another common tactic employed by shakedown artists looking for sucker homeowners, too. These contractors will offer an immediate low-price to begin repair on your roof, then apply a substance that only offers temporary—if any—resistance. In some cases, the substandard materials will come back to hurt the homeowner in more than just a financial sense, causing the roof to leak and seriously threaten the integrity of the structure.
Chimney shakers are some of the more devious out there, typically posing as gutter-cleaning crews who will, at least initially, actually clean your gutters—and probably do it well. But they'll use that service as a segue into their real target, which is your chimney. Once granted access, they will then, in many cases, literally remove bricks and mortar from the inside of your chimney and present the pieces as evidence of the chimney's decaying nature.
This doesn't mean you should be scared and skeptical of the intentions of every single contractor. We simply recommend saving yourself a lot of time and hassle by doing your research and gaining second opinions, particularly for the purposes of big jobs.
In the chimney-shaking situation, for example, rather than committing to a wholesale gutting of one of the foundational elements of the house, the owner is instead advised to take a step back, refrain from beginning any work immediately, and then consult a second source. If that source is reputable and reliable, it will conduct its business differently, and if there is an issue threatening your chimney, they will explain it concisely and without pressure, while providing you options for remedying it.
×
Most recent Utah stories