WOODS CROSS — A weekend driving workshop is in place to show teens how dangerous the rigors of driving can be and how to avoid deadly situations.
Car crashes are one of the leading causes for teen fatalities around the country, and this weekend, a free event called Ford Driving Skills is in Utah to help new drivers learn how to stay safe on the road.
Four driving courses, set up at Manheim Utah in Woods Cross, have been designed to give new drivers real experience about the dangers on the road. It's fun, it's scary — but most important, it's showing these teens how to handle a dramatic situation, all with the goal of cutting back on teen driving fatalities.
Teen driving trainee Makayla Egbert said she tried the distracted driving course, in which she had to type a sentence in her phone while keeping the same speed, and called the course "impossible."
"It's giving her experience without the actual crashing or the actual skidding, so I think it's invaluable, really," said Makayla's mother, Wendy Egbert.
In 2012, teen drivers in Utah were involved in more than 10,000 crashes, and about half ended with injuries, according to the NHTSA. There were 29 teen deaths during that time.
Each course is aimed at making those numbers drop. The courses tackle different problematic trends among young drivers, the biggest of which is distracted driving.
"At no point should you ever get your phone out when you're driving," said Ford Driving Skills program manager Nolan Katerberg. "Your friends would rather see you arriving safely than have you send a picture of yourself."
Alex and Nick Dooley realized how poorly they drove while texting.
"I found out that I'm a terrible driver when I have my phone in my hand. And when it's not, I did not hit any cones," Alex, who got his driver's license two years ago, said. "I thought it would be easy. I thought it would be something, steer the wheel and text at the same time.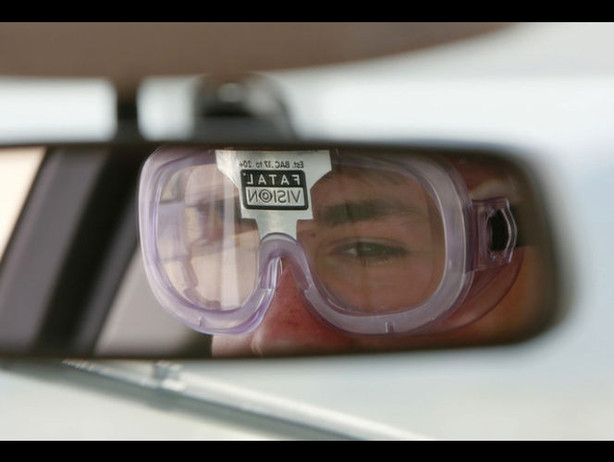 "Sure enough, you hear the rumbling of cones going through each tire well."
Alex said that was one reason he respected the new cell phone restrictions that went into effect last May.
The first month the law went into effect, Utah Highway Patrol took an educational approach, handing out 150 warnings for the 168 drivers they pulled over for distracted driving.
Alex and Nick's mother appreciated the course and what it taught her sons.
"Sending the text message that says, 'I'll be there in a minute' isn't worth not being there ever," Teresa Dooley said.
The Ford Driving Skills event is holding four sessions, two on Friday and two on Saturday. The Friday afternoon session is 1-5:30 p.m. Saturday's first session goes from 8 a.m. to noon, with registration starting at 7:30 a.m. The Saturday afternoon session starts at 1:30 p.m., with registration opening at 1 p.m.
Ford Driving Skills is free to the public. People can register online at drivingskillsforlife.com. The courses are set up at Manheim Utah, 1650 W. 500 South, Woods Cross, Utah.
×
Photos
Related Stories