Estimated read time: 3-4 minutes
This archived news story is available only for your personal, non-commercial use. Information in the story may be outdated or superseded by additional information. Reading or replaying the story in its archived form does not constitute a republication of the story.
High schoolers can't wait to turn "sweet 16." This coming of age celebration marks a time for dating, that first part-time job and a parent's worst nightmare…driving!
That dread of them getting behind the wheel is justified. According to the National Highway Safety Traffic Administration (NHTSA), car crashes remain the number one cause of death for teens in the US. The AAA Foundation for Traffic Safety found that on average, 90 percent of teen crashes happen in the first few months of a teen receiving their driver license. Of the teens killed in those crashes, more than half are the driver.
Because inexperience is the top reason for teen crashes, the state of Utah created the Graduated Driver Licensing (GDL) program in 1999 to ensure that teens spend more time on the road to learn the laws and build their driving experience before they are exposed to more dangerous driving situations.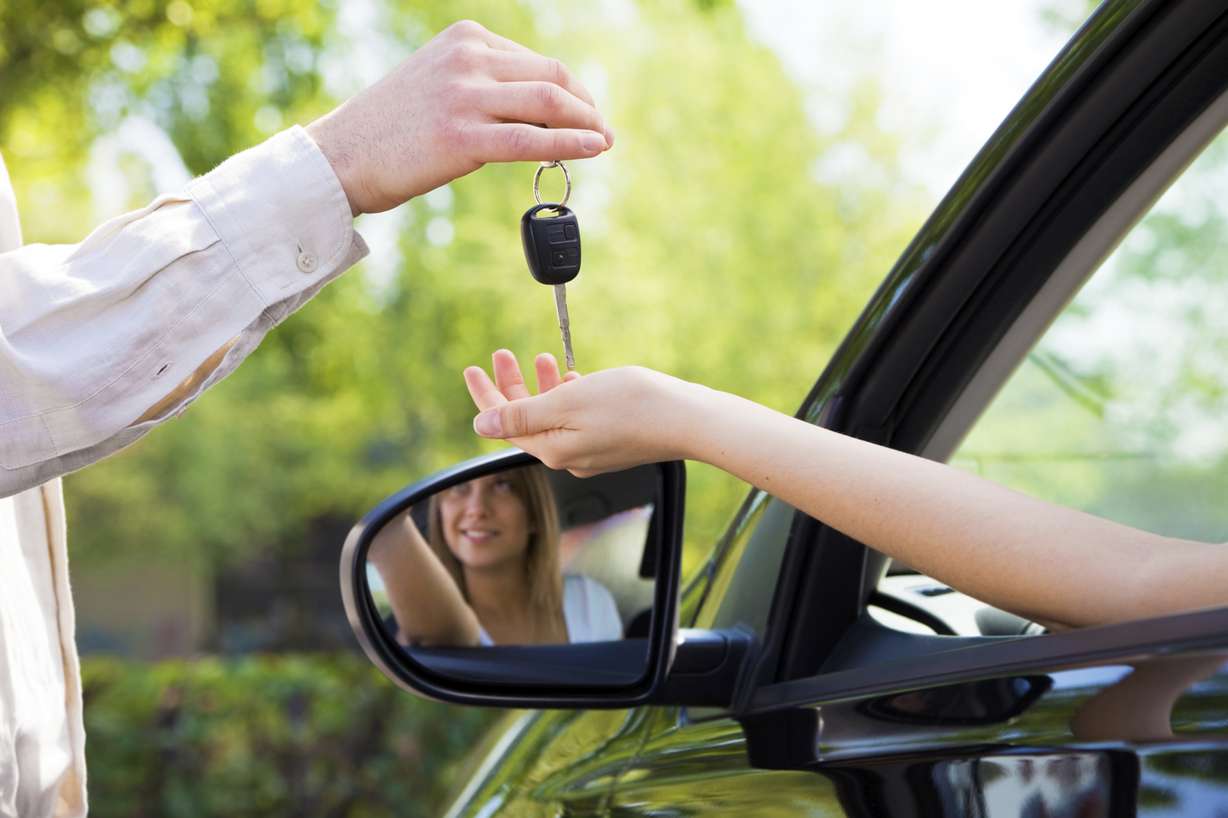 According to the Utah Department of Health, there has been a 62 percent decrease in crash fatalities for teens ages 15-17 since Utah's GDL laws went into effect.
When parents are involved in their teen's driving training it cuts their crash risk in half. But, teaching a teen to drive can be overwhelming. To help parents cope with having a first time driver, the Utah Department of Health has teamed up with the Utah Department of Transportation (UDOT's) Zero Fatalities to kick off an educational program highlighting Utah's GDL laws.
One of the primary goals of the GDL program is to ease parents' minds and teach them on how to keep their teen drivers safe. Another resource to help parents prepare for a teen driver is the Parent's Guide to Smart Teen Driving prepared by UDOT's Zero Fatalities Don't Drive Stupid program.
Helpful tips included in this parent's guide: 1. Be an example of a safe driver. 2. Explain to your new driver that it's all about safety. 3. Create a parent/teen driving agreement. - Parents and teens should talk about the rules, responsibilities and consequences together. Reward your new driver when they follow the rules (For example: "I will fill your gas tank once each month when you follow our agreement.") - Follow through with the consequences when rules are not met. Remember, enforcement begins at home. 4. Practice, practice, practice with your teen driver—teen drivers are required to log 40 hours of drive time, 10 of which are at night, before they get their license. 5. While you drive, give your teenage passenger a play-by-play. - Point out examples of unsafe driving and explain why you are changing lanes or slowing down. - Announce when you are checking the mirrors. - Explain how you react to road conditions or other drivers. 6. Continue to monitor your teen's driving activities after they have received their driver license. 7. Give guidance to your teen on responding to peer pressure: - Role-play or talk with your teen about dangerous situations that may arise when driving or riding in a car with other teens. - Take the blame, and tell your teen driver it's OK to blame you. "I can't ride with you because you just got your license. My parents would ground me."
Remember to stay calm and positive. Having a teen driver isn't easy, but it also doesn't need to be scary. Learn the facts about Utah's GDL laws and find more valuable information about how to keep your teen safe through the Zero Fatalities Don't Drive Stupid program.
×
Most recent Utah stories