This archived news story is available only for your personal, non-commercial use. Information in the story may be outdated or superseded by additional information. Reading or replaying the story in its archived form does not constitute a republication of the story.
MOAB — Extreme swings, zip lines and other dare-devil sports could soon be a thing of the past at one of southern Utah's most iconic landmarks: the Corona Arch.
A few times a week, thrill-seekers can be seen jumping off the 250- foot high arch, located just a few miles outside of Moab. Slacklining, highlining, rope swinging and rappelling are allowed on the arch, but recent accidents, along with the ever-increasing number of climbers, have prompted discussion on possible restrictions.
In 2013, Kyle Stocking fell to his death while rope jumping on Corona Arch. Stocking and five friends miscalculated the length of the rope.
"The fact that we lost our son is painful," said Mike Stocking, Kyle Stocking's father, "but it's comforting to know we lost our son doing something that he loved.
Kyle Stocking's parents say their son's accident is not reason enough to ban rope jumping on the arch. In fact, they think jumpers should continue, but they want commercial outfitters to be there to set up and guide the swing.
"Had that been done for Kyle, he probably would've lived," said Linda Stocking, Kyle Stocking's mother.
Thad James agrees with Stocking. James works with Utah High Adventure and trains people on how to jump correctly He said people don't need more restrictions; they need to know how to be prepared and jump safely.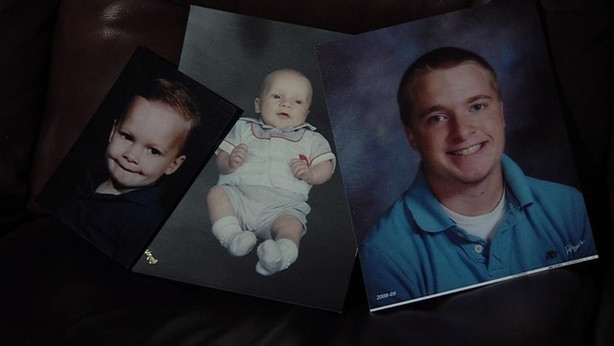 In May, Corona Arch was turned over to the Bureau of Land Management as part of a federal land exchange. Since then, officials at the BLM said they've received complaints from people who say they want to marvel at a natural wonder, not visit an extreme sports arena.
The bureau is now conducting an environmental study to figure out exactly what its 40,000 yearly visitors want when they visit the arch. If the restrictions are implemented, they would be reconsidered after two years.
"During those two years, it gives us more time to do a more in-depth process," said Rock Smith, the BLM's Moab field office manager.
The study will wrap up within the next few days, then the bureau will ask for public comment. Mike and Linda Stocking are prepared to speak for their late son.
"If we take away the excitement in life, what is there to live for?" Mike Stocking said.
Contributing: Jordan Ormond
×
Photos
Related Stories