This archived news story is available only for your personal, non-commercial use. Information in the story may be outdated or superseded by additional information. Reading or replaying the story in its archived form does not constitute a republication of the story.
FEELSVILLE — Traditionally, summer is a magnet to high-octane, effects-driven movies that leave in their wake broken glass and $100 million opening weekends. So when I see a small, beautiful movie like "The Fault in our Stars" trying to fit in with superheroes and time-skipping alien invasions, I want to gingerly scoop it up with both hands and gently set it back in March or April where it belongs.
But "The Fault in our Stars" doesn't need any help fitting in, and it definitely doesn't need some patronizing movie critic pointing it back to the kiddie-playground.
In fact, here are just three of the reasons you shouldn't forget "The Fault in our Stars" during this season of Hollywood gluttony:
Shailene Woodley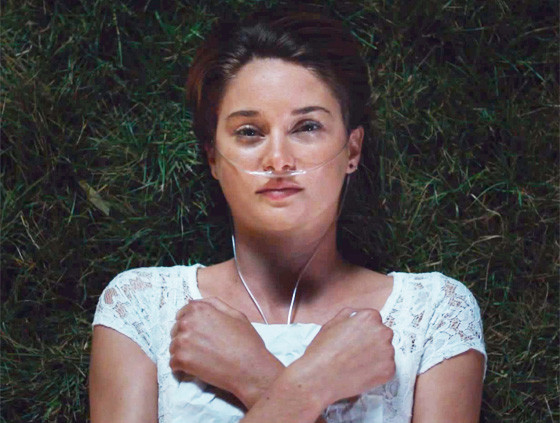 Really, I could just write Woodley's name three times and call it my list. At first you'd think I was nuts, but after seeing the movie you'd say to yourself, "OK, I totally get it."
Woodley's weapons of choice are sincerity and vulnerability, and she uses them to disarm her audience with ease. When she cries, you'll cry. When she smiles, you'll smile. Trying to direct a movie that balances the pain of losing a loved one with the privilege of ever knowing them would be an especially difficult task. Trying to direct that same movie without someone as talented as Woodley as your lead would be next to impossible.
The story
Is there a more difficult subject to talk about than the mortality of children? Even typing that last line made my heart sink. But author John Green and director Josh Boone seem to realize this subject deserves more respect than a Hallmark sentiment or the generic broad strokes of an after-school special.
Green has painted characters that aren't defined by their diagnosis, and remain fragile behind their charming smiles and witty one-liners. Even as the story travels the world, it remains intimate, and what these characters have to say will stay with audiences long after the rolling of the closing credits.
It's not a cancer movie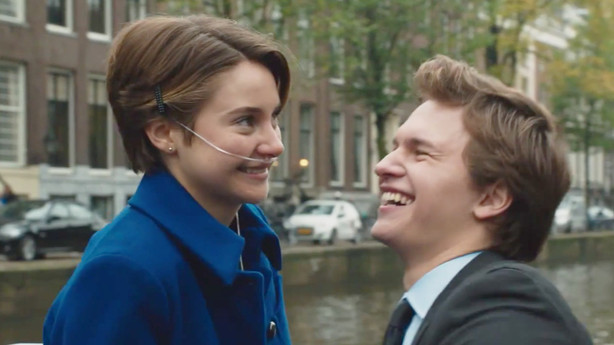 A story like "The Fault in our Stars" could've easily become what my college writing professor so lovingly referred to as, "the dead dog story." But while cancer and mortality lurk in the shadows of this film, this is first a story about Hazel Grace and that charming boy from support group, Augustus Waters.
It's a story about responsibility, being there for your friends and deciding what's right and wrong in a world that doesn't make much sense to begin with. It's also a story about understanding our heroes, defining our purpose and the ever-changing target of what we hope to achieve in this game we call life. But you know what it's not? It's not a movie about cancer.
One last thing
One important question "The Fault in our Stars" asks its viewers to consider revolves around life after death.
I don't mean life after our own personal death, but rather, life after the death of someone close to us. Who do we become after our world is torn apart because we loved someone too deeply?
One of my favorite moments in the movie is just a simple hug between a mother and her daughter. You'll know it when you see it, and you'll probably be just as conflicted as I was. Watching the movie, I wasn't ready for one of the characters to grow up, so sharing in the happiness of the moment challenged me personally.
I'm still thinking about that moment, and many more like it, and that's kind of the magic of "The Fault in our Stars." It's because of the heart of this film that I now want to take all of the $200 million films of the summer line-up and gently place them back in March or April where they belong.
Points for Parents
If you're thinking of taking your kids to see this movie, here are a few things to consider.
This is a heavy movie that doesn't shy away from the brutality of losing a loved one. There are also a few moments of explicit language and sexual themes, which include behavior as well as conversation.
If you're a child of the 80s this movie will seem very tame, but you may want to check out resources like kids-in-mind or OK.com, or even see the movie first before taking anyone under the age of 14. Travis has been covering movie news, film reviews and live events for Deseret News and KSL.com since 2010 and co-hosts the FlicksJunkies podcast. You can contact Travis at tspoppleton@gmail.com.
×
Related Links