Estimated read time: 4-5 minutes
This archived news story is available only for your personal, non-commercial use. Information in the story may be outdated or superseded by additional information. Reading or replaying the story in its archived form does not constitute a republication of the story.
There are about as many lawyer jokes as there are lawyers. With some exceptions (the jokes have to come from somewhere, right?), they're generally untrue. But even if everything you know about attorneys comes from "Law & Order" and not a punchline, you still have a lot to learn.
Here, in random order, are 8 facts about attorneys you probably never knew.
The first lawyers weren't actually lawyers
Among the legacy of the ancient Greeks is the legal profession, but it wasn't anything like we know it today. The first "lawyers" were actually orators, who became more like advocates performing "lawyer-like functions when writing speeches for litigants," according to attorney and law professor Bernard Hibbits, "and occasionally standing up before juries as ... character- witnesses for vulnerable or disabled parties."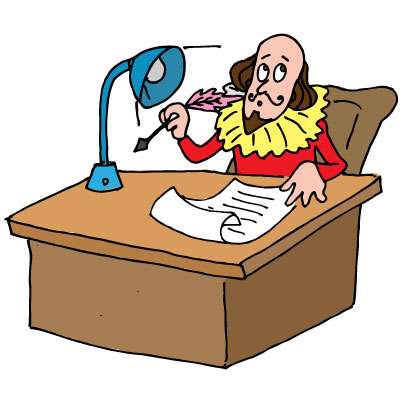 Shakespeare may have written the first lawyer jokeA little-known character in William Shakespeare's "Henry VI, Part 2" famously utters the phrase, "The first thing we do, let's kill all the lawyers." While jokes about attorneys and the law predate Shakespeare, the Bard is apparently the first to take a jab in writing.
Attorneys can help if the bedbugs bite
Accident lawyers don't just come to your aid when you've been injured in a car wreck. Personal injury attorneys can help you sue for medical costs for a variety of reasons — including if you've been bitten by bedbugs in a hotel or apartment. They can also help if you've been sickened or injured by restaurant food, a malfunctioning product, or medications, according to the accident attorney experts at superpages.com.
There are few (if any) courtroom surprises
Hollywood loves a dramatic courtroom scene where a witness shocks the court with a stunning surprise. But scenes like this are pure fiction. In real life, attorneys spend months (or more) in what's known as the discovery process, poring over exhibits and taking depositions to determine exactly what everyone knows. Opposing counsel must also disclose their evidence, leaving little chance for any surprises to pop up at trial.
More than half of all U.S. presidents have been attorneysBarack Obama not only became the 44th president of the United States, he also became the 26th lawyer to fill the office, according to the American Bar Association. One the other hand, there has been only one engineer (Herbert Hoover) and one tailor (Andrew Johnson) in the White House. Here's a complete list of US Presidents and their occupations.
Attorneys make less than you think
Not all lawyers fit the millionaire stereotype. According to the National Association of Legal Professionals, many lawyers make less than $50,000 a year, and salaries vary greatly depending on the type of law you practice, where you live, and the size of the law firm. Annual salaries are higher in densely-populated areas, especially along the East Coast. On the other end of the spectrum, lawyers practicing criminal law often make the least. First-year prosecution attorneys make around $50,000 a year while the average public defender makes around $47,500.
Attorneys can help determine paternity
Maury Povitch doesn't have the market cornered on determining a child's biological father. An attorney can file a petition in court to ensure a potential father takes a paternity test. Here's something Maury can't do that an attorney can: help you get child support and other necessities from that child's father.
There are more than 1 million attorneys in the U.S.
According to the American Bar Association, there were 1,268,011 practicing lawyers in the United States in 2013. New York State had the most with 166,317, while American Samoa had a grand total of 64. To put this into perspective, a little comparison: There are only about 185,000 physical therapists and less than 58,000 pediatricians in America.
×
Most recent Utah stories