Estimated read time: 5-6 minutes
This archived news story is available only for your personal, non-commercial use. Information in the story may be outdated or superseded by additional information. Reading or replaying the story in its archived form does not constitute a republication of the story.
Let's face it: Pregnancy can be uncomfortable. Throw in Utah's sweltering heat during the summer months, and moms-to-be can feel like they're staggering to the finish line during the last mile of a marathon instead of happily anticipating a bundle of joy.
The usual pregnancy aches and pains aside, summer heat can pose some health hazards to expectant mothers who may overlook the fact that sun and heat exposure affects the body differently with a baby on the way, said Brandon Reynolds, an obstetrician and gynecologist who practices at the University of Utah's South Jordan Health Center.
"Expectant mothers can sometimes forget that the sun and heat take a particular toll during pregnancy," Reynolds said. "A short hike that seems simple or even a night out watching a baseball game in prolonged heat can leave a mom-to-be feeling drained. It's important to listen to your body and think about the way the heat may be affecting you."
Here's a look at common summer pregnancy issues and suggestions for keeping cool: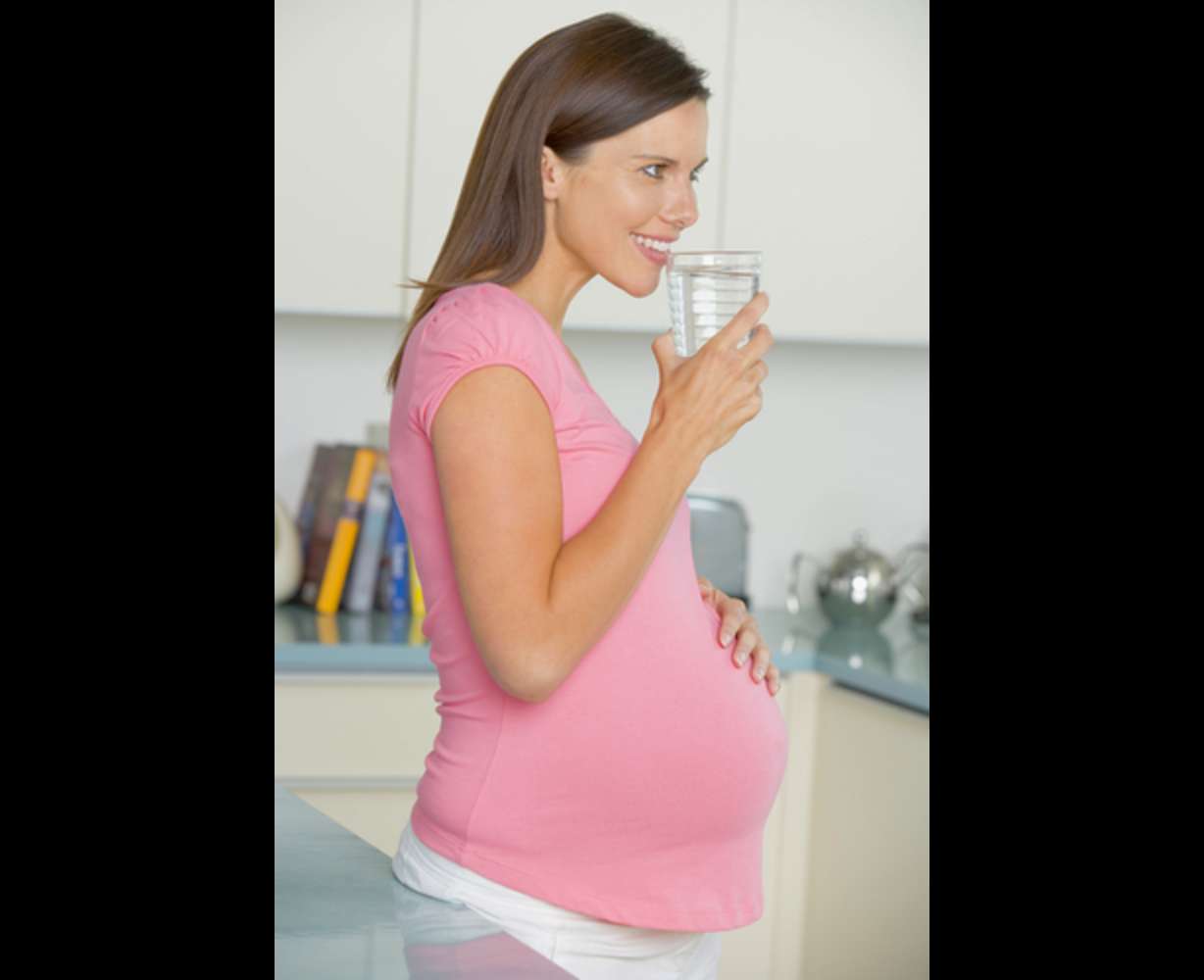 DehydrationMost people have heard the recommendation to drink eight glasses of water a day. But it's also advice that many people don't follow —and pregnancy isn't a time to skimp on the fluids, said Reynolds. Summer heat plays an important component in dehydration, a condition which can quickly escalate into a more serious problem of heat stroke.
"Drinking eight glasses of water a day (that are each eight ounces) is important for several reasons. Water helps keep the body cool and energy levels high. It also can help reduce confusion due to increased contractions which creates worry and unnecessary trips to the hospital," said Reynolds. "Water also is an essential element to help maintain blood pressure which can increase an expectant mother's dizziness if low. And water maintains correct physiology for a growing fetus."
Keeping a log of water consumption can be a helpful tool to make sure fluid intake is steady. Traveling with a water bottle may also serve as a helpful reminder to remember to drink water.
Sunburn
If it feels like your skin is turning pink in the sun faster than it used to, it might be because it is. Pregnancy hormones cause the skin to become more sensitive, which makes some people more susceptible to a quicker and more painful sunburn while pregnant. Besides putting the body at risk for melanoma and other sun-related problems that you're probably aware of, UV exposure during pregnancy can deplete the body's supply of folic acid —an important vitamin for fetal development.
The best way to avoid sunburn problems while pregnant is to take the same precautions while not pregnant: Wear sunscreen (yes, it's safe to use while pregnant), wear a hat and other protective clothing, be aware of the amount of time you spend in direct sunlight, and avoid the sun at peak hours in the day, when its rays can be the most punishing, said Reynolds.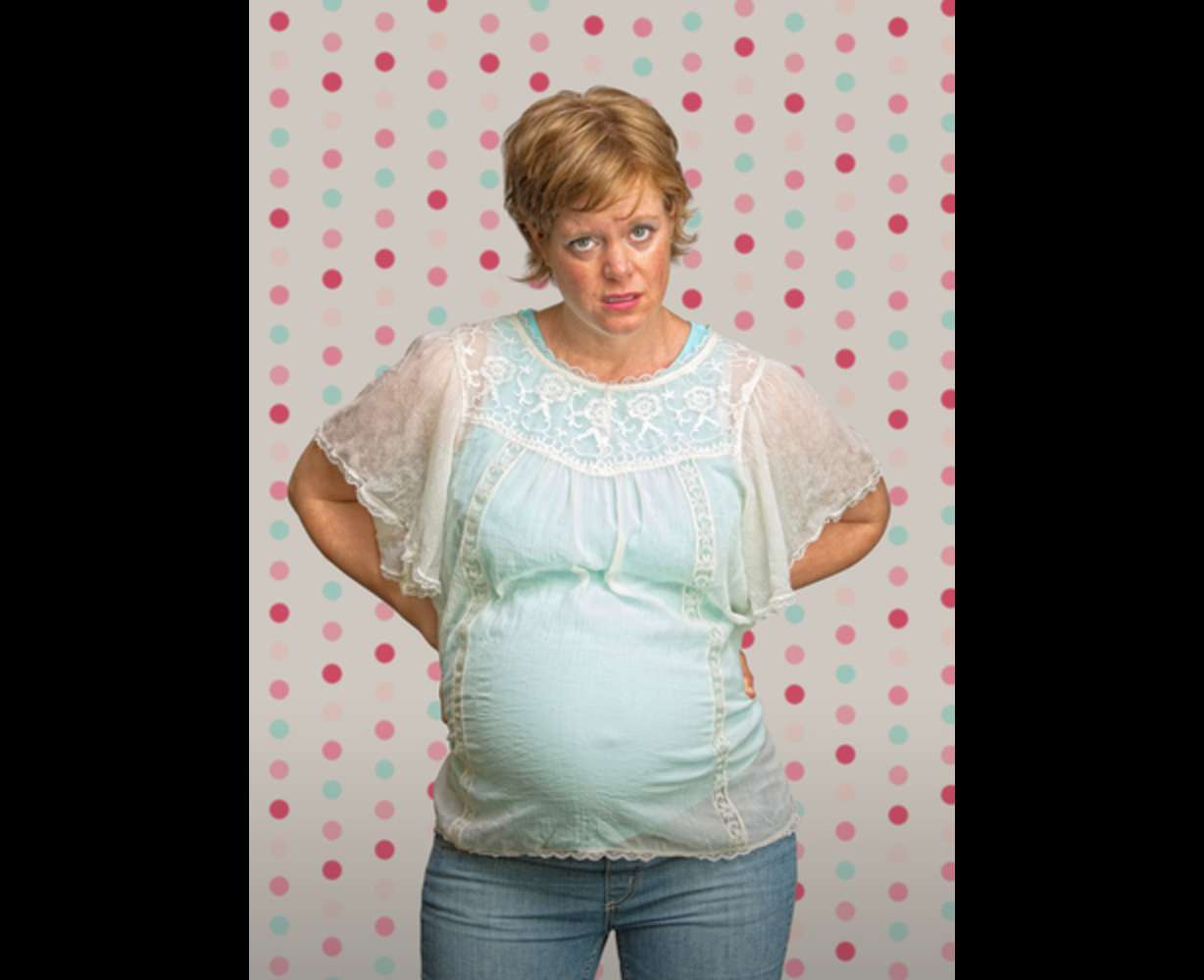 EdemaEdema, or mild swelling, is common during pregnancy. The phenomenon can unfortunately become worse during a sizzling summer, when rising temperatures cause increased fluid retention —which results in puffy feet and ankles for many pregnant women. Lying on one's left side, elevating the legs, and wearing support hose and comfortable shoes may help to relieve swelling. You should avoid prolonged sitting and standing and when sitting elevate legs if possible as mentioned, said Reynolds.
While episodes of swelling may seem like the norm for many during pregnancy, it's important to notify your physician about sudden swelling, especially in the hands and face, especially if accompanied by rapid weight gain. In these cases, edema can be a sign of preeclampsia, a condition marked by high blood pressure, which can lead to seizures. Preeclampsia affects approximately 5 percent of all pregnant women.
"On days when swelling is noticeable, remember to take a break and elevate your legs," said Reynolds. "Air-conditioning can be a welcome reprieve, but for those who may not have it in their home or office, a trip to the library, movie theater, grocery store or another cool place might provide a short getaway. If you're worried about your swelling, trust your instincts: Preeclampsia can come on quickly in some cases, and a visit to your physician may prevent further complications."
Need more health advice for your pregnancy? Book an appointment with a University of Utah Health Care by calling 801-581-2897.
Melinda Rogers is a communications specialist at University of Utah Health Care. She can be reached at melinda.rogers@hsc.utah.edu.
Check out other Ask an Expert articles here.
×
Most recent Utah stories