Estimated read time: 2-3 minutes
This archived news story is available only for your personal, non-commercial use. Information in the story may be outdated or superseded by additional information. Reading or replaying the story in its archived form does not constitute a republication of the story.
Ed Yeates and Becky Bruce reporting Salt Lake County is launching a big attack against cryptosporidium this season. All 18 public pools under the county's jurisdiction will have 24 new ultraviolet purification systems that kill 99 percent of the organisms in water.
Gene Fullmer Recreation Center is the first to get the UV system, but all the pools throughout the county will have the attackers installed by the start of the summer season.
Every six hours water in two separate pools will turnover completely as it passes through two new UV filtration systems. Inside, wide-band UVC lights with the intensity of a welder's arc will kill organisms.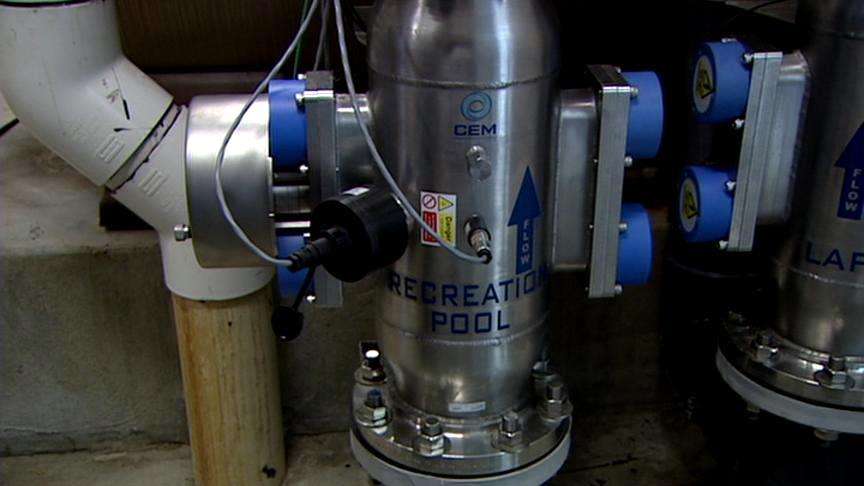 "The ultraviolet light bakes any bacteria or parasites that are in the water, instantly killing them, and then the water is put back into the pool," explained Martin Jensen, spokesman for Salt Lake County Parks and Recreation. "These have been found to be 99 percent effective in treating recreational water illnesses such as cryptosporidium, giardia, E. coli."
It was the cryptosporidium parasite that wreaked havoc with everybody last year. Swimmers got really sick while pool operators lost profits. "It hurt their business, their ability to provide a swimming facility for the public," said Gary Edwards, executive director of the Salt Lake Valley Health Department.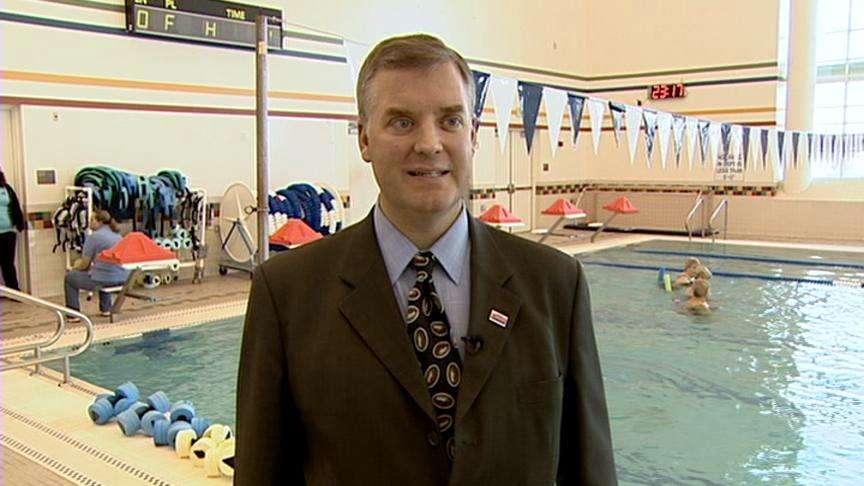 UV filtration now allows operators to cut back chlorine concentrations. "It also allows us to reduce our chlorine by 30 to 50 percent. So, it will reduce skin irritations and irritations that some people get," said Salt Lake County Mayor Peter Corroon.
"The lap swimmers and people who are exercising aren't going to be breathing the byproducts that are normally created by using chlorine alone," said Lynn Remend, of CEM Aquatics.
The UV systems will be a tremendous boost in purifying the water, but there's also a public responsibility.
Operators and lifeguards will be keeping a close eye on everybody to make sure they're following the rules: No swimming within two weeks of having diarrhea, no changing diapers at poolside, use the rinse-off shower before swimming, and small children should wear waterproof swim pants.
"Some of the public pools are talking about having those diapers for sale at the pool, or those swim pants, and then the lifeguards and others around the pool just need to be on top of that," Edwards said.
After last year's outbreak, this season is a test run to see if swimmers will comply voluntarily. But if it happens again, tougher mandatory rules are sure to come.
While the technology has been around for a while, it is new to the recreation industry.
E-mail: eyeates@ksl.com
E-mail: bbruce@ksl.com
×
Related links
Most recent Utah stories