Estimated read time: 2-3 minutes
This archived news story is available only for your personal, non-commercial use. Information in the story may be outdated or superseded by additional information. Reading or replaying the story in its archived form does not constitute a republication of the story.
John Daley reporting When the state of Utah unveiled it's new web page, it included a link with more information in Spanish. But complaints started coming in, so the page was pulled.
Ernesto "Kiko" Cornejo, Exec. Director, Latino Community Center: "Everything is there in the web page. Why take it off?"
The state of Utah is examining the fine print as it relates to a Spanish-language link on its website.
The link was only up for a short time. But almost immediately, concerns about it started coming in. So it was pulled and it is now under review.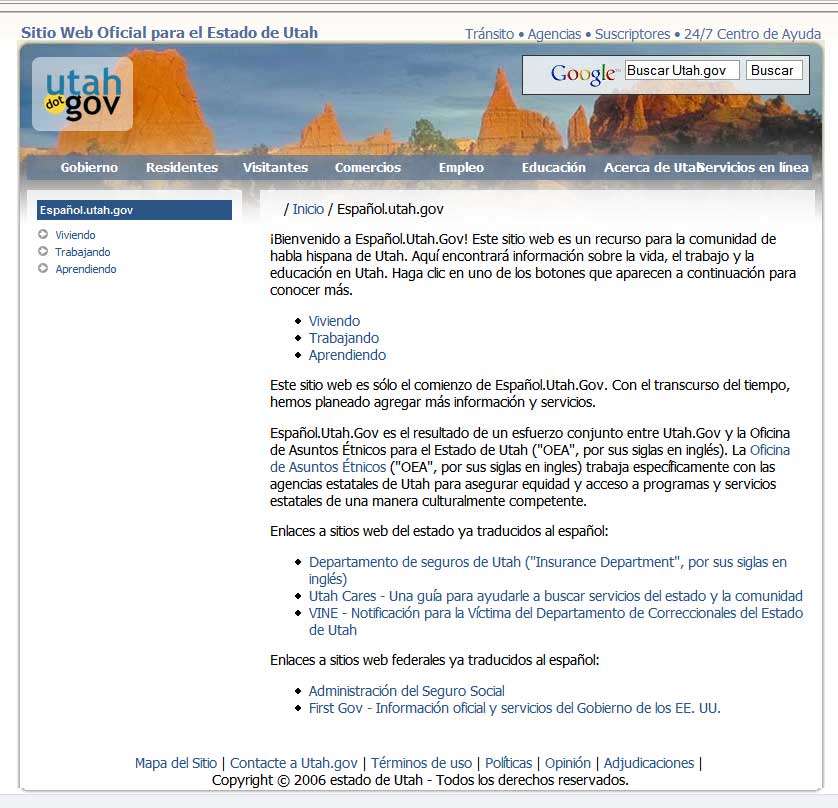 Months ago, when the state began revamping its website utah.gov, a Spanish-language link was installed with a handful of pages in Spanish.
But that was before the emotional national debate over immigration erupted. When the site was unveiled last week, there was a quick response.
Mike Mower, Spokesman for Governor: "We had maybe a dozen calls and a couple of emails on the issue. (Question: How were those running?) Most were concerned, why are you putting this in the website in Spanish."
Complaints, obtained by KSL Newsradio through a records request, include one from a man who faxed: "Can you tell me what this is about????? I certainly hope it is not true!!!!!"
Another wrote: "The notion of being hospitable is not bad, but the timing, nature and extent of this new Spanish page are a slap across the face of Utahns opposed to illegal immigration."
Mike Mower, Spokesman for Governor: "We immediately took a look at it and we pulled the entire Spanish portion of that website for review."
The worry is the website might violate Utah's "English only" law. But some see the move as an overreaction.
Community leader Kiko Cornejo distributes a variety of information to the Latino community from this RV.
He says having information on the web has real practical advantages, especially when it comes to things like driving.
Ernesto "Kiko" Cornejo, Exec. Director, Latino Community Center: "When we say driver's license division, it's not only about how to apply for a driver's license. We are telling them how to drive in the freeway, how to be safe in the freeway. DUI, speeding, aggressive drivers, etc, etc, etc, everything is there in the webpage, why take it off?"
Mower says state officials want to be sure the website is in compliance with both federal requirements and state law. He says a Spanish link may return, but due to the state's "English only" law, may only include health and safety information.
×
Related links
Most recent Utah stories