This story is sponsored by Harmons. Want to talk to us in person? Stop by your local Harmons today for fun, friendly food advice.
Every week one of the chefs from Harmons Grocery Stores will be answering your toughest culinary questions. No question is too big or too small and each week we'll award a pair of Harmons cooking school passes to one lucky viewer whose question is selected. Email your questions to askachef@harmonsgrocery.com.
This week's question comes from Kent.
"I'm excited for the beginning of salmon season and would love to try some fresh new recipes. Do you have any ideas?"
You're in luck Kent, because salmon season is kicking into high gear this weekend! In fact, Harmons is getting a 300 pound shipment of the first salmon of the season. Referred to as "First Fish," this product is usually reserved for stores in the Pacific Northwest, and Harmons is the only store in Utah that will have it in stock.
The great thing about salmon is that it is extremely versatile, and it's good for you too! Here are some of my favorite salmon recipes: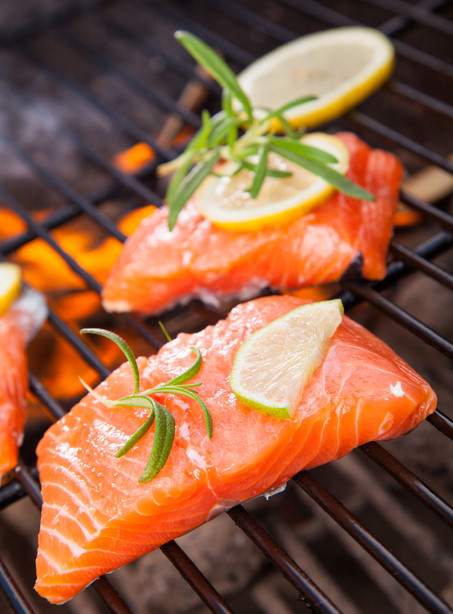 Salmon en Papillote
Ingredients
4 salmon fillets
¾ cup fennel bulb, diced
¾ cup carrots, diced
¾ cup snow peas, halved
1 sprig thyme
8 lemon slices
2 egg whites
Salt and pepper to taste
Directions
1. Preheat oven to 350 degrees.
2. Take four sheets of parchment paper and fold in half like a book.
3. Draw a large ½ heart on paper with fold of paper being the center of the heart.
4. Cut out heart and open.
5. Lay fennel, carrots, and snow peas on parchment in center to one side of fold.
6. Season the veggies with salt and pepper.
7. Lay salmon on top of vegetables and season with salt and pepper.
8. Top with the thyme, and lemons.
9. Brush the egg white along the outline of the heart.
10. Fold other side of heart over fish and starting at top of heart shape, fold up both edges of parchment, overlapping folds as you move along.
11. Once you reach the end tip, twist several times to secure tightly.
12. Place on a sheet pan and place in the oven.
13. Cook for 15 minutes.


What culinary questions do you have? Let us know! Email our Harmons chefs at askachef@harmonsgrocery.com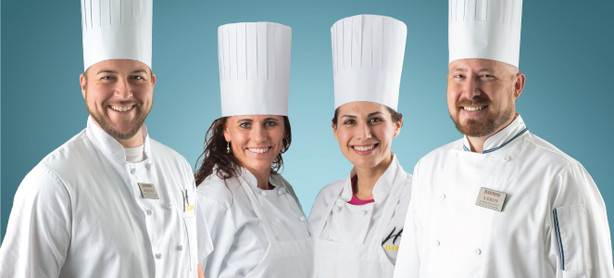 Citrus Salmon
Ingredients
4 6oz portions of salmon
1 lime, zested and juiced
1 lemon, zested and juiced
1 orange, zested and juiced
3 tablespoons cilantro, chopped
3 tablespoons dill, chopped
1 clove garlic, minced
Directions
1. Combine all ingredients in a bowl and let marinate for 30 minutes.
2. Pre-heat grill to medium-high heat.
3. Spray grill with non-stick cooking spray before adding fish.
4. Place fish on grill and cook on each side for about 6 minutes or until he internal temperature is 140 degrees.
Grilled Salmon with Soy Ginger Glaze
Ingredients
1 ½ pounds salmon fillet
¾ cup orange juice
2 teaspoons soy sauce
1 garlic clove, minced
1 teaspoon ginger, minced
Salt and pepper to taste
Directions
1. Preheat oven to 375 degrees.
2. Place orange juice in a small saucepan over medium low heat.
3. Cook and stir 10 minutes, until reduced by about ½ and thickened.
4. Stir soy, garlic and ginger into the orange juice and cook until thickened.
5. Preheat a grill on high.
6. Season the salmon with salt and pepper.
7. Place salmon on the grill.
8. Grill on each side for three minutes.
9. Place on the salmon on a sheet tray and glaze the salmon with the soy, garlic and orange juice mixture.
10. Place in the oven and cook until the temperature reaches 135 degrees.
Harmons has a unique partnership with several of the best seafood providers that allows us to carry the freshest seafood you can find in Utah. It's the only place locally that will have Wild Alaskan Salmon flown in daily all season long and we guarantee you'll love it!
Looking for something unique? We can also special order nearly any kind of seafood you are looking for. Visit the seafood department at any of our 16 locations and we'll show you why Harmons is the best destination for seafood in Utah.
Check out other Ask a Harmons Chef articles here
×