This archived news story is available only for your personal, non-commercial use. Information in the story may be outdated or superseded by additional information. Reading or replaying the story in its archived form does not constitute a republication of the story.
WEST JORDAN — Most of the time, Kevin Cuillard — who suffers from bipolar disorder — was an "absolutely normal," loving father and husband who held down a demanding, well-paying job for close to a decade.
But, his wife added, he occasionally would "do something that was completely bizarre." Twice before, he'd had a psychotic break, including one in 2012 when Angela Cuillard said he roamed their Sandy neighborhood with a loaded gun.
Then, as before, the man was hospitalized for a week and was released.
Now she believes her husband is in a sense getting away with murder.
"We had the next event, which was the horrific crime that he committed in June of 2013," Angela Cuillard said Monday, referring to the night of June 20, when Kevin Cuillard attacked her grandmother with a golf club and killed 85-year-old Arla Carolyn Christensen.
"She was a very special person. She was very kind, very compassionate — she didn't deserve to die that way."
Cuillard was charged with murder, a first-degree felony. But Monday, a judge made an "extremely rare" determination that Cuillard is not guilty of murder by reason of insanity — a decision that will send him to the Utah State Hospital for treatment.
Angela Cuillard said she hopes her case demonstrates that families of those who suffer from mental illness need more help than they're getting — perhaps some kind of legal authority to make sure loved ones with mental illness comply with treatment.
"It is just a nightmare to find help and get the support that families need," she said. "I would like to see something happen with this whole mental health system that supports the family members."
Police were called to 10164 S. Bannor Hill Road (1985 East) around 10 p.m. that June night by Angela Cuillard, who said her husband was having a psychotic episode and was beating her grandmother with a golf club. She told police her husband had a "history of severe mental illness" and had not been sleeping in recent days or taking his medication.
Kevin Cuillard apparently went into the garage, came out with the club and then walked "with purpose" toward the bedroom, the police report states. "His wife describes his face as being very intense. ... She followed him through the house and asked him what he was doing."
Cuillard walked into Christensen's room, locked the door behind him and assaulted her, police said. When officers arrived, they found Cuillard still in Christensen's room.
He surrendered without incident. When interviewed by detectives, Cuillard said he had "Grandma's blood" on him, the report states, and officers noted that Kevin Cuillard "appeared to be suffering from a psychotic break."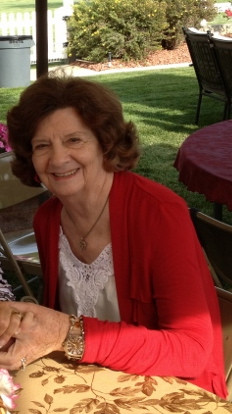 Angela Cuillard said the interview she gave that night, while she was emotional and upset, was the only she was ever asked to give. After charges were filed, she said the family hoped that Kevin Cuillard, whose mental illness they readily acknowledge, would be committed to the Utah State Hospital — but for a longer term.
She believes he should serve a specific number of years in the mental hospital, similar to a prison sentence, "where we would feel safe and we feel like society would be safer, but at the same time he would be getting the treatment that he needed," she explained. "It would be a better environment than prison. That's what we hoped for. We didn't know that the options were so limited."
Deputy Salt Lake County attorney Patricia Cassell said two evaluators, one hired by the state and another by defense attorneys, determined that Kevin Cuillard was insane at the time of the crime.
"At that point, there was really not much else we could do," Cassell said. "The law relies very heavily on the experts."
Once both experts determined Kevin Cuillard was insane when the crime took place, attorneys on both sides of the case agreed to ask 3rd District Judge Charlene Barlow to enter a judgment that the man was not guilty by reason of insanity.
"(Barlow) did so today," Cassell said, noting the infrequency of such judgments. "It's extremely rare."
Under state statute, Kevin Cuillard will now be in the care of the Department of Human Services and will be sent to the Utah State Hospital once a bed is available there. The man will be evaluated every six months to determine whether he is mentally ill and is a danger to himself or others.
If evaluators determine at some point that he is no longer mentally ill and no longer a danger, he will be freed.
"We didn't feel like this was really justice for the victim," Angela Cuillard said.
The notion of a review in six months is disconcerting to her. She said her husband is "good at acting completely normal" and fears he could be released in the near future.
"That makes me feel extremely insecure and I think that's irresponsible," she said. "He will take his medicine while under a doctor's care and be stable that way, but I do not have confidence that he will take it when he's out. I do not have confidence — even though they will be tracking him when he's released — that that will keep us safe."
Cassell understands the family's frustrations, but said prosecutors are bound by the law.
---
It is just a nightmare to find help and get the support that families need. I would like to see something happen with this whole mental health system that supports the family members.
–Angela Cuillard
---
"It's a horrible case and a horrible crime, just a brutal murder," Cassell said. "We know that and understand that. … I don't think they're satisfied with the result, but unfortunately, it is what it is. It's what the law says."
For years, Cuillard said she was kept out of her husband's appointments and was in the dark about his treatment. The few times he was hospitalized, which she said was only the result of the family fighting for the hospital commitment, he was released after a week and told to take his medications with no follow up.
Still, she said she never felt her husband of 17 years was a danger to others. He was a good dad and loving person and held down what she described as a demanding, high-paying job up until that night in June.
"That's what makes mental illness so complex," she said. "Even living with him I didn't see how severe it was."
After the incident in which he wandered their neighborhood with a gun, Angela Cuillard said doctors never seemed concerned that he was a risk to others. Plus, her husband kept his weapons and still had a concealed carry permit. This, coupled with her own experience and research indicating that those with bipolar disorder are typically only a harm to themselves, gave her a false sense of security, she said.
"I put my faith in those professionals," she said. "I felt like, 'OK, well maybe he's not a danger,' but clearly he is. Looking back, it makes sense that anybody that is psychotic and delusional is a danger."
At the time of her death, Christensen had lived with the family for less than a year. Before she moved in, Angela Cuilard said she told grandmother about Kevin Cuillard's history and asked whether she still felt comfortable living with them.
"She said, 'I trust Kevin, I'm not scared at all of Kevin,'" Angela Cuillard said. "We weren't scared of him either."
Contributing: Peter Samore
×
Photos
Related Stories