Estimated read time: 4-5 minutes
This archived news story is available only for your personal, non-commercial use. Information in the story may be outdated or superseded by additional information. Reading or replaying the story in its archived form does not constitute a republication of the story.
Courtney Orton and Andrew Adams reportingDavis County prosecutors are dealing with what they say is a widespread problem: teenagers using cell phones to share nude photos, even videos of sex acts.
"A couple of youngsters told me approximately two weeks ago, 'Almost everybody's doing this, almost everyone with a cell phone,'" said Davis County Attorney Troy Rawlings.
Rawlings says there are at least 28 students in trouble with the law right now. Some are as young as 13 years old. All but three of those students attend five different junior high schools and three different high schools in Davis County.
"These kids think they are going to impress the recipient with what they are doing: 'Look at me! I'm brave enough to do this. I'm sophisticated enough to do this,'" Rawlings said.
Prosecutors say they've taken their time in deciding how to handle these cases, and the majority of these students and their parents have already met with juvenile probation officers on misdemeanors, instead of ending up in front of a judge.
"The facts of these cases fit the felonies. We just determined we wanted to handle most of them at the misdemeanor level and try to make it fit there, because we felt that was the most appropriate for the ages of the children that we are dealing with," Rawlings said.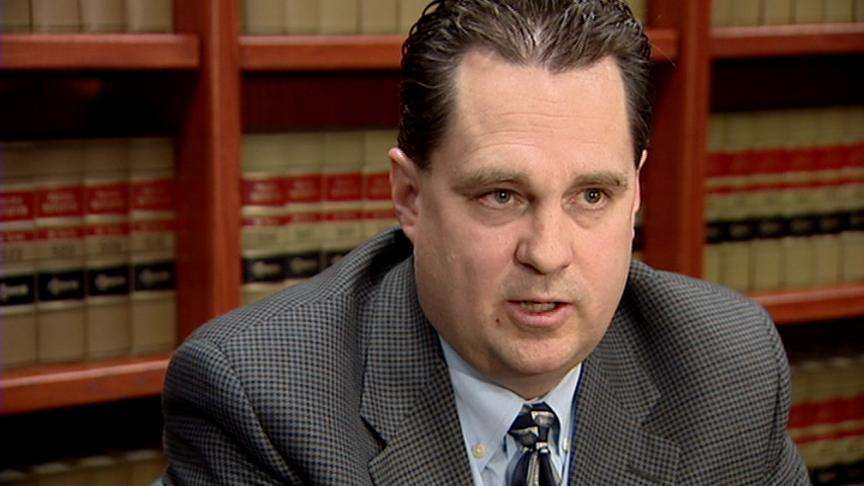 Prosecutors say the meetings have gone very well, with good cooperation from students, many of whom had no idea it was illegal.
The Davis County Attorney's Office could file charges against a handful of students who would then face second- and third-degree felony charges for manufacturing and distributing child pornography.
"Some of the differences can be factual: Was the person they sent it to over 14 or under 14? What was the nature of their involvement? What was the level of their conduct? What did it depict?" Rawlings said. "Some of these were merely photos. Some were actually memorializing sex acts taking place."
Davis County Deputy District Attorney Ron Dunn says some of the more serious cases possibly involve blackmail. "In that case we have a clear victim of an exploitive act; and in those situations, we're definitely looking at a felony," he said.
Prosecutors say the students involved are good teens who do well in school, at home and in extracurricular activities. Some could face jail time, but prosecutors say most will be punished with fines and community service.
A parent of one of the teens told KSL Newsradio that he believes innocent teens are being held to account.
Parental control
Lori Prichard reporting
So how extensive is this problem? And what can you as a parent do to stop it? Some Davis County parents say it comes down to parental control.
Parents we spoke with on and off camera, whose children are NOT involved in the investigation, say they know what their kids are doing because they make it their business to know, and in some cases that may involve snooping.
In this digital age, what kid doesn't have a cell phone or access to the Internet? But it's what some do with that access, like sending graphic sexual photos of themselves or others, that could land them in big trouble.
"This is far more widespread than even we know at this point in time," Rawlings said.
Walker Stagg, 15, is NOT one of those kids who got caught or has even traded graphic pictures, but he knows it's going on. "It's never really happened to me or anyone close to me, but I've heard of a lot of incidences," he said.
Walker's dad, Gary Burnett, says it won't happen to Walker or his brother Westin because Gary knows what's going on, without them knowing he knows what's going on. He says they don't know that he checks up on them. He said, "I trust them, OK. That's why I check up on them."
Another parent, Bruce Johnson, said, "You can't always be there to control them." Johnson has his own system of parental control for his 16-year-old son, who also wasn't involved. He says those controls began years ago.
"I've heard of a lot of things going on, and I think it all begins with teaching of the kids. Then you're going to have to let them make their decisions and then live with the consequences," he said.
For some kids, that means consequences that bring criminal charges. And parents, let this be your warning. Rawlings said, "These are separate pockets of kids that are doing this at school. It's not just one particular ring that's doing it. It seems like it's a phenomena that's happening, that's occurring in a lot of the schools."
There is a way for parents to try to prevent this. They can contact the child's cell phone carrier. Most carriers can restrict a phone's ability to send or receive pictures.
E-mail: lprichard@ksl.com
E-mail: corton@ksl.com
E-mail: aadams@ksl.com
×
Related links
Most recent Utah stories