Estimated read time: 2-3 minutes
This archived news story is available only for your personal, non-commercial use. Information in the story may be outdated or superseded by additional information. Reading or replaying the story in its archived form does not constitute a republication of the story.
Team coverage A kidnapping case that started in Idaho ended in a double shooting this morning in a remote area of northern Utah. A man is dead and a woman is recovering in the hospital. Police call it a domestic violence tragedy.
Police don't know exactly what made James Rose Jr. kidnap his ex-girlfriend and take off, but they're glad the explosive situation did not get any worse.
Around 9:45 Sunday night in Boise, police say 43-year-old James Rose Jr. of Oklahoma broke into a house and kidnapped Louise Erdman at gunpoint. Rose threatened the woman's three young children, but they ran and told neighbors. Boise police say the couple had a significant relationship for some time but were not married.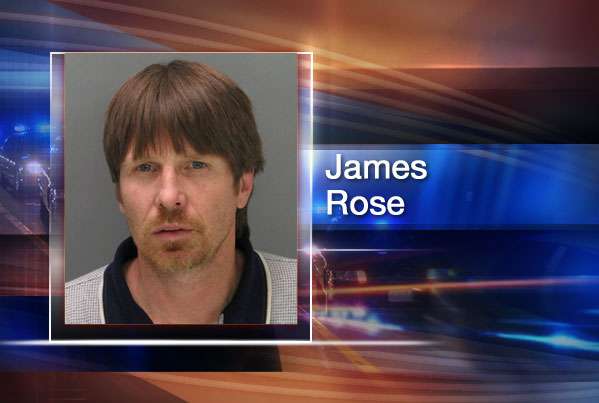 Lynn Hightower, of the Boise, Idaho Police Department, said, "Sadly this home was not a stranger to the Boise officers who responded. They had responded there about a half a dozen times over the past year for domestic violence-related calls."
Around 2 a.m. and 230 miles down the road, a clerk spotted the couple in Snowville, Utah, where police say Rose stole beer from a convenience store. Later, rabbit hunters in a remote area of Box Elder County west of Golden Spike spotted the pair, talked to Rose and called 911. Rose was asking them for help, but he told them not to call authorities. They did anyway.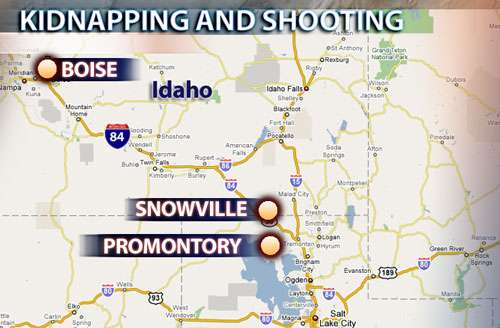 "Some guy is in a Toyota Camry, Idaho plates, and he says that his wife shot herself by accident. But it looks really creepy, like something out of the movies, and I don't trust him."
State and local police moved in.
Chief Deputy Kevin Potter of the Box Elder County Sheriff's Office said, "The officers got out and started to approach the car. The guy in the driver's seat shot himself in the head. They saw this happen as they were walking up to the car."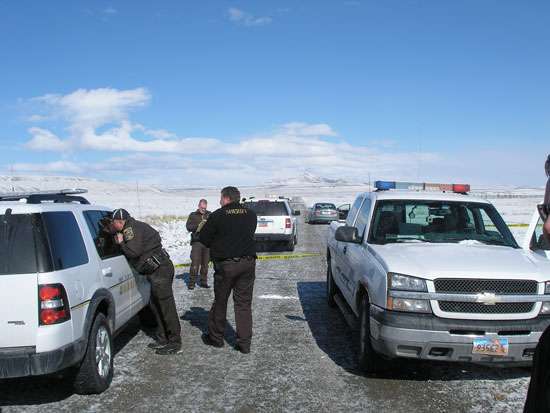 Erdman had a gunshot wound in her leg and was taken to McKay-Dee Hospital in Ogden, where she is recovering. Earlier hospital officials said she was in stable condition.
Hightower said, "In this case we have the suspect who's dead, not the victim. But in cases of family violence, there really is no happy ending."
Potter said, "The best-case scenario would have been nobody injured or dead. That's what we were hoping for. But the fact that if what Boise is putting out is he went up and kidnapped her at gunpoint and she's alive this morning, I'm happy with that outcome."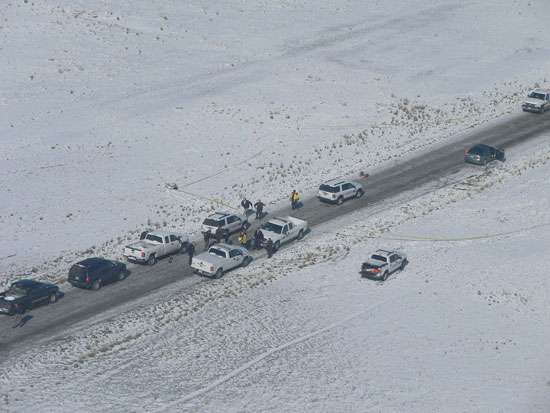 Police don't know where Rose was headed when the drove into the remote area of Box Elder County. Boise police say this case, like others involving domestic violence, will have a lasting impact on the children.
E-mail: wjohnson@ksl.com
E-mail: mgiauque@ksl.com
×
Most recent Utah stories