Estimated read time: 3-4 minutes
This archived news story is available only for your personal, non-commercial use. Information in the story may be outdated or superseded by additional information. Reading or replaying the story in its archived form does not constitute a republication of the story.
SALT LAKE CITY — If a stranger offers you a free dog, saying all you have to do is pay for shipping, it's probably a scam.
There are two things to look out for: Money for shipping, and most importantly, the money must be wired. Criminals want victims to wire money to them so it can't be traced. They will lie, come up with sob stories, send adorable photos and have people fill out applications. It's all very emotional, meant to have people think with their hearts instead of their heads.
Jerry Vaughan picked up a new passion from a bad experience. He scours online classifieds, flagging bogus pet ads he says only mean lost money and heartache. Vaughan said he stumbled across the scam when he was trying to find a new dog for his mom after she lost a beloved pet to leukemia.
Vaughan saw an ad for a free, purebred Rottweiler puppy in need of a good home. Vaughan was supposed to wire money for shipping costs and knew something was not right.
"When we told her it was a fake ad and it was a scam, we broke her heart," he said.
Utah Humane Society investigators say pet scam criminals often use free online classifieds to advertise dogs that don't exist. They'll post adorable but stolen pictures of animals accompanied by a story of hardship.
"We want to get in a loving home. We had to move, couldn't take care of him, that's why we're out of state," Vaughan said.
Laura Whipple first came across the scam when she visited KSL's online classifieds to find a new dog.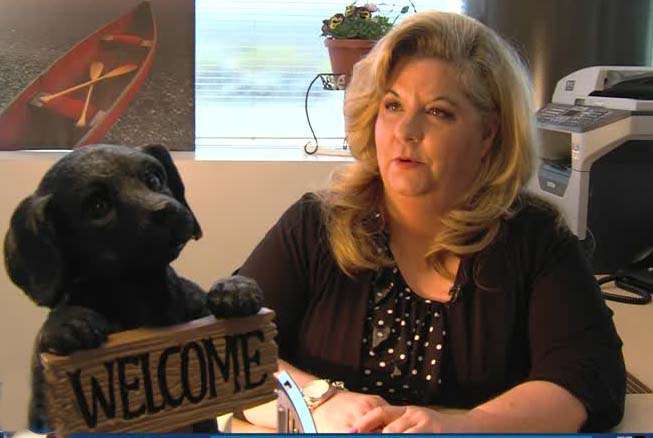 "I did have one gentleman call me, said he moved to New York with the puppies and he'd be happy to send me one if I pay for the shipping," she said.
Like Vaughan, Whipple now flags suspicious ads. Both say that in many cases, the ad says it's local, but they are actually out-of-state, sometimes out-of-country. Normally the scammers will insist on texts or emails, no phone calls.
"There's no way to verify if there's really life there, an animal you can purchase," Whipple said.
Carl Arky of the Utah Humane Society says pet scams are big business. The society's animal cruelty investigators stay busy with phone calls and emails from people who say they've been ripped off, including a Missouri woman who was told by a scammer she needed to wire more money to get her dog shipped from Salt Lake to her home. The dog never existed.
Arky says there's a strong chance the scammers will pump victims for much more than just shipping fees.
"Could be a broken carrier, could be medical treatment, could be 'We've got to find another air carrier who can get the animal to you,' so on and so forth," Arky said. "They nickel-and-dime you to death."
Scammers lift adorable photos from anywhere on the Internet, Vaughan said. He got pictures of English bulldog siblings from a woman who told him she "just lost her only sister," who was the only one who could take care of the dogs. KSL searched Google Images for the dogs and they turned up in adoption ads from websites in Oregon, New Jersey, New York and several other places.
"This is happening," Vaughan said. "I don't want this to happen to you guys, get your hopes up, hurt your family's feelings."
He and Whipple say grammar is not a priority for many of the scammers. Finding an ad that's strangely worded or littered with misspellings is a red flag, they warn. They also suggest checking for multiple ads for different breeds from one seller.
Almost always, when a stranger demands you wire money instead of cash, check or a credit card, it's a sure sign of a scam.
Arky said there are many reputable adoption, rescue agencies and breeders in Utah. Using one of them could be much cheaper, plus allow you to see if the animal actually exists before you buy it.
×
Photos
Related links
Most recent Utah stories