Estimated read time: 2-3 minutes
This archived news story is available only for your personal, non-commercial use. Information in the story may be outdated or superseded by additional information. Reading or replaying the story in its archived form does not constitute a republication of the story.
Lori Prichard reporting A Springville man who has been arrested at least six times in Utah County alone for drinking and driving will not have his prior convictions come out in court. So, when Robert Van Dyke's latest drinking and driving charges go to trial in less than two weeks, a jury will have no idea he has a history.
Let's not forget that Van Dyke was convicted in January 2000 for killing Michelle Bradley in a drunken driving accident. The jury will not get a chance to hear that or anything else about Van Dyke's history and his reported addiction to alcohol.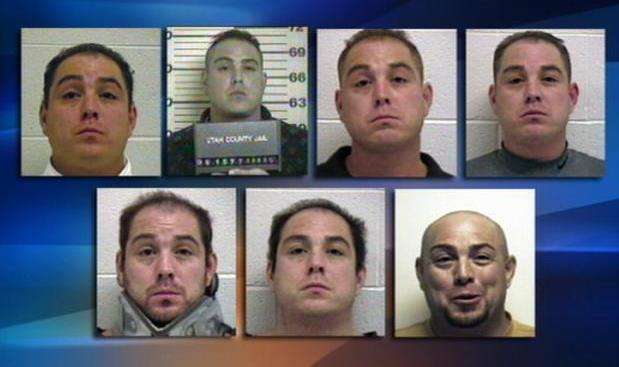 But we can bring up Van Dyke's history by simply looking at this mess of mangled cars. Eight years ago, Van Dyke's blood-alcohol level was four times the legal limit when he slammed into a car, killing 36-year-old Michelle Bradley. That wasn't Van Dyke's only drunken driving arrest, but it was his deadliest.
The reason none of this will come up at his impending trial? It's called rule of evidence, and whether a defendant has a history of theft, domestic violence or even murder, those past convictions won't be brought up until the defendant is found guilty and ready to be sentenced.
"The law says we really need to focus in on just this. Then if they determine beyond a reasonable doubt that this incident actually occurred, then they'll look at the severity of it--has this happened before?" explained Utah County attorney Craig Johnson.
The prosecution, the defense attorney and even the judge all agreed on this point. But they didn't agree on whether Van Dyke's refusal to take any field sobriety tests on his latest September 2007 DUI charge should be thrown out.
Van Dyke pleaded the Fifth, and his attorney argued the fact that he refused the tests altogether shouldn't come up at trial. The judge refused that argument, ruling the Fifth Amendment only protects speech, not actions.
An action that the judge did take, she decided to keep Van Dyke in the Utah County Jail until his trial in two weeks even though he argued his being in jail was hard on his family.
E-mail: lprichard@ksl.com
×
Related links
Most recent Utah stories