Estimated read time: 3-4 minutes
This archived news story is available only for your personal, non-commercial use. Information in the story may be outdated or superseded by additional information. Reading or replaying the story in its archived form does not constitute a republication of the story.
Hidden hazards are everywhere, especially in the spring. The snow melts away and next thing you know you are walking on wet grass and sidewalks.
It looks lovely out there so you venture out to fetch the paper and, oops, step unexpectedly into a hole dug for a sprinkler. Ouch! Call the paramedics. Grab some crutches. What an inconvenience!
The truth is, this kind of stuff happens all the time. Whether something happens to a person on your property or if you are the victim on somebody else's property, you might be looking for a lawyer who can protect you and help you.
Inside and out
Did you forget something for dinner and dash into the store in your flip-flops? Don't miss that wet spot by the lettuce; and be sure to tread carefully past the cleanup on Aisle 5.
Make sure you keep an eye out for over-waxed areas cause you could easily take a spill and it might hurt. If it bruises more than your ego, you might need to talk to a lawyer.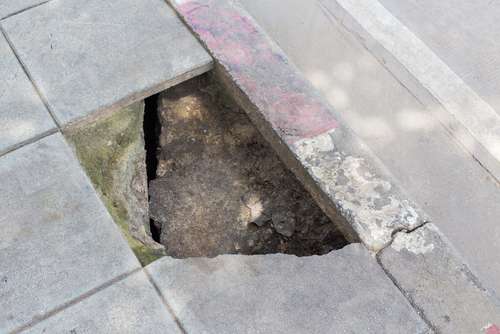 The cases don't end there though. What about tripping on that piece of sunken sidewalk? Is there someone or perhaps a city department that ought to have put up a danger sign?
And then there are the tricky places: stairways that crumble beneath your feet and send you sprawling, a tree branch that sticks you in the eye, fence posts that give way when you put out a hand, or perhaps you encounter a pothole in the road while riding your bike that grabs your tire and flings you into the path of the oncoming traffic? If you have experienced or do experience any situations like these, make sure your bases are covered by talking to the right people.
When it rains it pours
Coming out of the department store in a rush with a bag over your head can sometimes be surprisingly painful. Those new heels can catch on an edge or miss the curb and there you go, flat on the road with no warning, no safety net.
That's why the entryways to most stores have patterned walkways and stripes. A lot of folks slip and fall and sometimes, a business might be liable. To know for sure, it's smart to contact professionals that know the ins and outs of the law.
Stepping into trouble
Walking off the step when you're not expecting to do so can hurt. Did you walk off without a clue? Was the step uneven? Was there debris in your path?
When you don't have adequate lighting, it can bring about your downfall. Then what? How do you get to work with a broken ankle? Who pays the medical bills?
A sinking sidewalk is often made worse by wet spring weather. Isn't the city supposed to fix these things? What recourse do you have for more than stubbing a toe?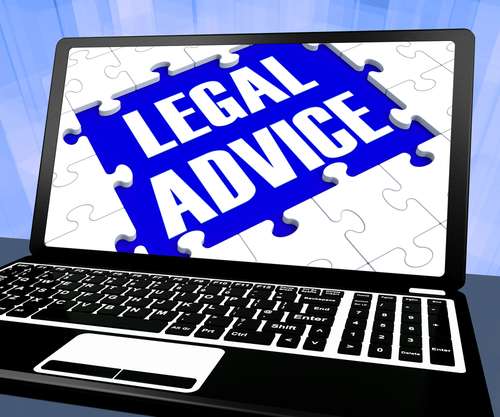 Getting good advice
All these examples beg the questions, "What do I do?" "Should I get legal advice?" Who should you consult about your rights and who can help you when it comes to paying the medical bills for a sprain, a concussion, or even broken bone?
The truth is, it never hurts to get a free consultation from legal professionals to seek counsel on your condition. When all is said and done, it's better to be safe than sorry.
×
Most recent Utah stories